Design for Life beyond Biontology?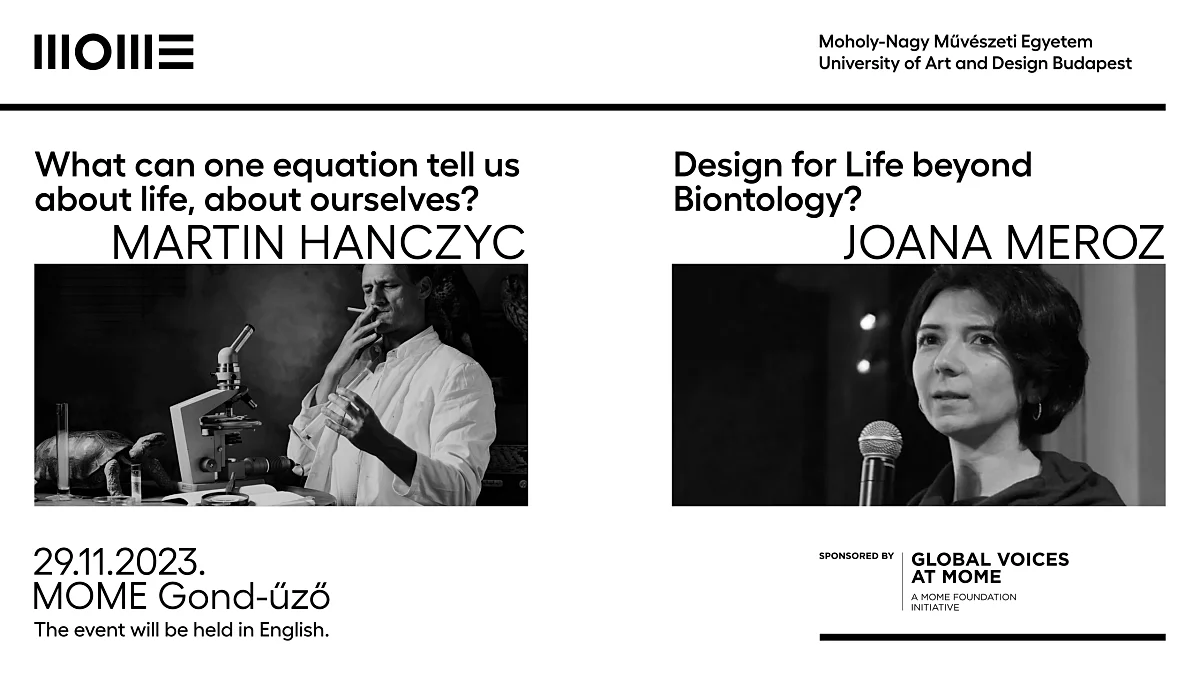 On 29 November, a unique pairing will take the stage at the MOME Gond-űző: Martin Hanczyc, invited as part of the University's Global Voices, and Disegno's guest Joana Meroz will share insights into their respective fields and their latest achievements.
Teacher at the University of Trento Martin Hanczyc is at the forefront of artificial biology, while regularly participating in art projects as a scientific associate. He talks about biochemistry and artificial biology in a clear and engaging manner, translating science, which is often difficult to comprehend even for chemists, to the language of art thinkers.
Disegno's invitee Joana Meroz is a teacher of the Design Cultures programme at VU Amsterdam and is mostly known for her publications on the nature of Dutch design. Her lecture related to her paper published in Disegno explores Moholy-Nagy's 'design for life' philosophy, as well as the philosophical and political foundations and implications of the distinction between the living and non-living.
Date and time: 29 November 2023, 5:00 p.m.
Venue: MOME Gond-űző
Participation is free of charge, but requires prior registration. The lecture will be held in English.

The event is sponsored by the Foundation for Moholy-Nagy University and Design as part of the Global Voices initiative.
More events
Learn about AI, pitch your idea, and win €1000 and a trip to the UK!
The Institute for Theoretical Studies will organise the Symbols – Relationships – Worldviews conference on 7 December 2023 from 10 a.m. at the Auditorium to celebrate university professor and professor emerita Ágnes Kapitány.
How does artificial intelligence (AI) shape the future of design, the creative process, and communication? In today's digital landscape, our interpretation and perception of the world around us and the interactions we are involved in is increasingly influenced by AI, and so this essential technology will be the focus of a conference organised by the Moholy-Nagy University of Art and Design (MOME) with authoritative experts.