Moholy-Nagy University of Art and Design
TechPark
A creative technology centre
Information
Address
MOME TechPark
H-1121 Budapest, Zugligeti út 9-25.
MOME
Technology
Park (TechPark) - with 25 workshops and studios - is providing the
Technology
,
equipment
, workshops and applied mastery necessary for academic education. A place where students can experiment, experience and bring their ideas to life with support and mentoring from Techpark experts.
TechPark is composed of workshops/laboratories/studios independent of the education faculty departments overseen by TechPark management - operating and aligned by constant consultation with faculty departments in regard to professional training and developmental issues.
TechPark has been working as a technology service center, providing expertise, construction capacity and infrastructure access for the Academy and IK (IC), and additionally to external customers (film production, sound recording, events, courses, camps, etc.).
Workshops/laboratories/studios are fully open and accessible to all students, depending on acquisition of necessary skills and privileges, subject to teaching and research priorities and capacities. (use/rental of equipment and rooms).
Workshops and Studios
In addition to performing assignments from the Garment Accessory Design Specialisation of the Textile Design Programme, leather craft, as well as shoe and hat-making technologies are also taught. It is a modelling workshop with state-of-the-art equipment that also interacts with other workshops (Modelling, Metal, 3D Printer, Laser Cutting). In addition to raw materials made of natural leather, this workshop also deals with textiles, films, and other alternative materials.
The lab introduces modern technology into the world of object creation. Technologies in the workshop include: Laser cutting, Engraving, 3D printing, 3D scanning, Vinyl film cutting (plotter cutting), ceramic decal printing, Prototyping. There are four computers available to students. Kindly take into consideration that printing may last up to 10–20 hours, so please find out any necessary information in time. Please bring your 3D models in .stl format.
Students of the Textil Department can make garments of design task in the Fashion workshop. In the Fashion workshop students can learn different skills, pattern development (flat pattern making, draping and CAD/CAM), tailoring, sewing, ironing, fusing technology.
Print shop
MOME Printshop (the corridor next to the Library at MOME Ground) uses state-of-the-art equipment and offers a wide range of printing services
MOME Craft
It is one of the venues for short-interval adult education outside the school system of the Moholy-Nagy University of Arts. It provides professional knowledge for career starters, career changers and those looking for new challenges.
Services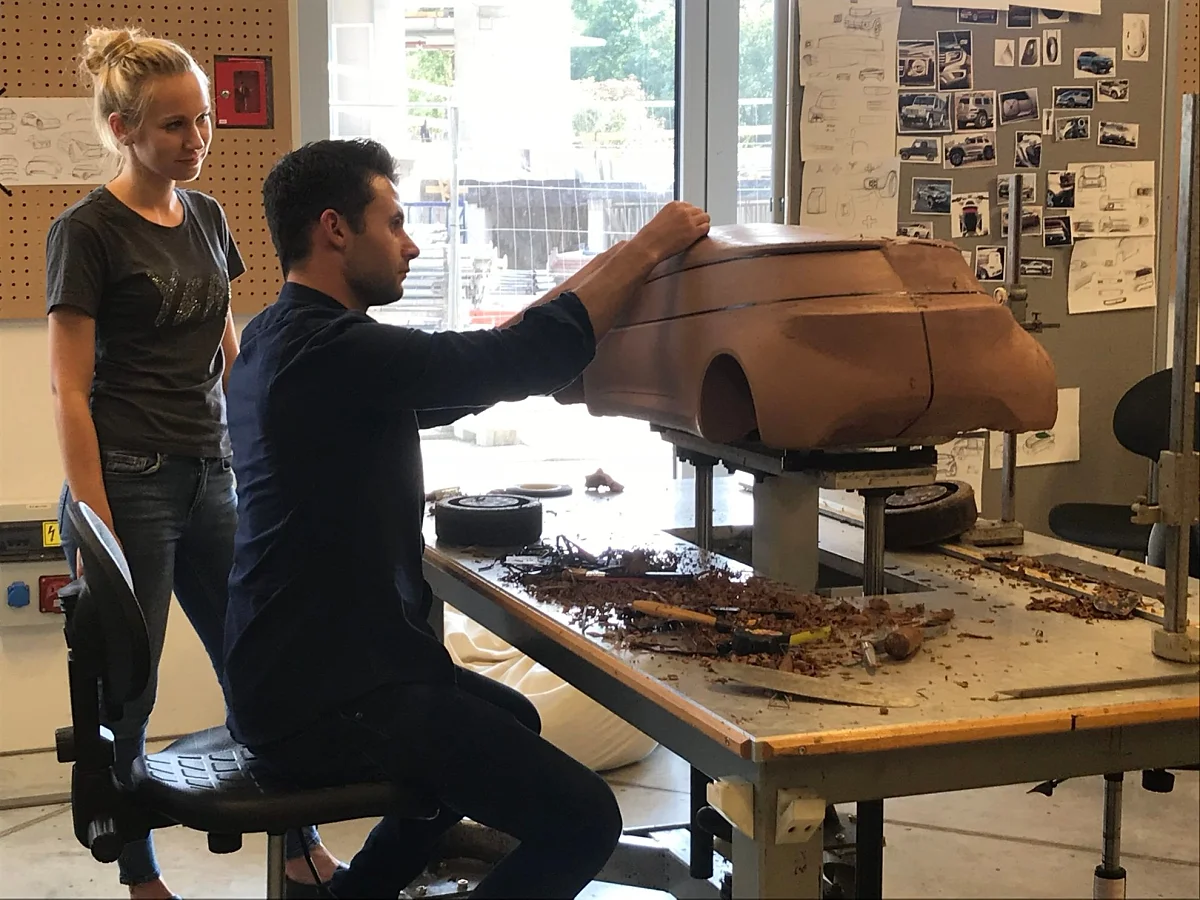 The practical training sites have well-equipped workshops with art teachers and professionals who are highly familiar with the techniques and technologies. It is possible to commission works with the assistance/involvement of professionals.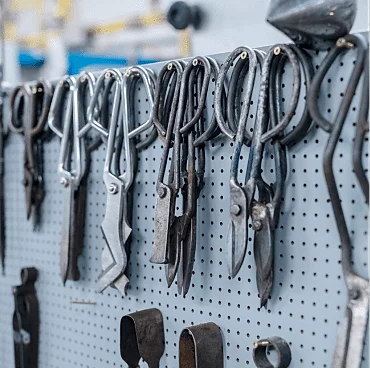 Renting MOME TechPark equipment and machinery, as well as equipment distributed by our partners is possible.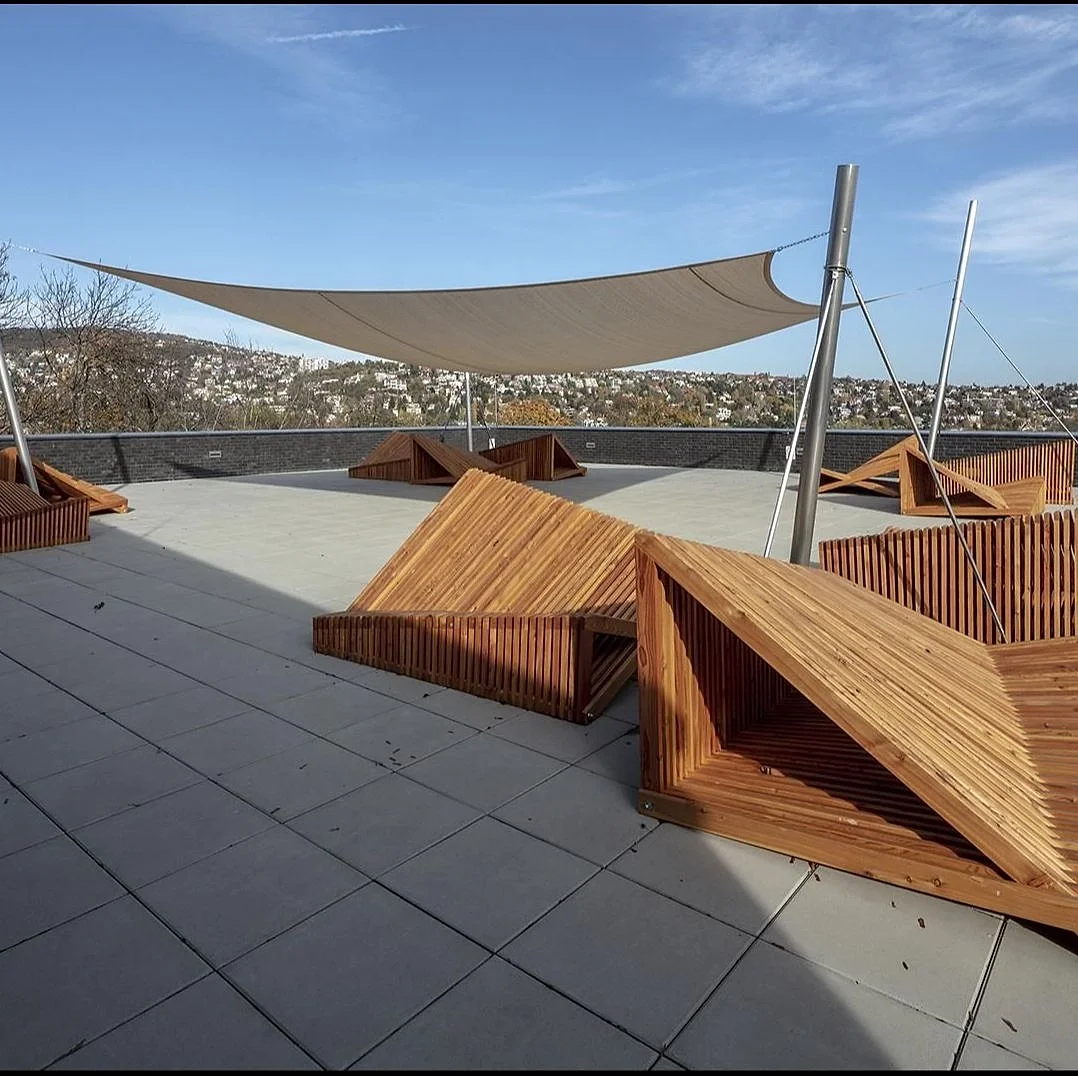 The workshops, indoor and outdoor spaces of the workshops are suitable for events for 10-150 people, meetings, conferences (plenary and section meetings), exhibitions, presentations, receptions, film screenings and professional workshops.
Buildings
MOME Ground is the centrally located square and main entrance of the university. As a reception area, it connects to the outside world and links the different buildings on campus. At once a point of arrival and orientation, it serves as a space for community activities; a meeting place both mentally and physically. It is home to the Canteen, and also has the largest indoor event and exhibition venue on campus, it can accommodate 400 people. From here, you can access the library and the 24-hour reception.
The first completed block of the TechPark houses professional workshop technologies and primary creative spaces. MOME ONE is the site of classic workshops (textile, metal, wood, vehicle). Booking and release of and capacity consultation concerning workshops/studios and equipment can be performed with workshop managers or in the T_210 TechPark Office.
The other building of TechPark, MOME TWO, is the location for media studios, recording and post-production studios (film, photography, graphics, sound), as well as manual and digital object creation studios/labs (ceramics, plaster, glass, concrete, laser cutting, 3D printing). This building houses our four largest spaces (spatial experimentation, drawing-shaping, photography, film studios) and their service areas – providing facilities for both serious academic work and market work and event hire needs.
Managers
Management, TechPark Director
Management, executive assistant
Management, sales manager
News
The Course Week is one of MOME's most exciting platforms for collective learning, with workshop activities spanning programmes and years for a whole week. It allows Master's and Bachelor's students to work together and have opportunities for interdisciplinary, in-depth study and professional dialogue. The most recent instalment of the programme in the autumn semester covered a number of current topics with a relevance not just to design.
The Textile /R/Evolution professional open day on 20 April was hosted by the film studio of the MOME TechPark, providing insight into the latest technologies of digital printing. Co-organised by MOME, Eurojet Hungária Kft., and the Association of Hungarian Light Industry, the event also featured presentations by the university's alumni.
The success story of Moholy-Nagy University of Art and Design of Budapest and Mercedes-Benz began twenty years ago. To mark the occasion, we interviewed Robert Lešnik, Head of Exterior Design at Mercedes-Benz.