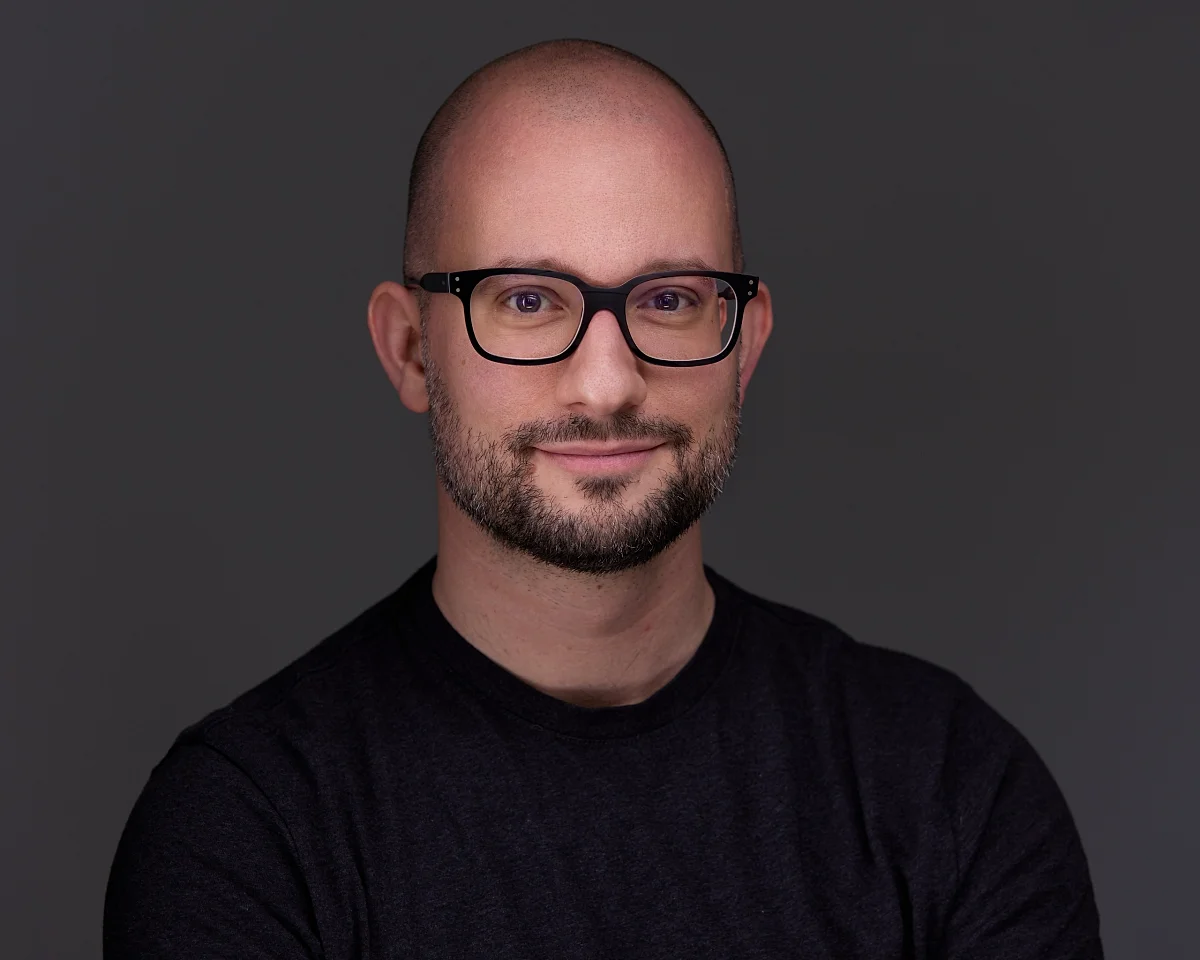 What is design thinking, and why can no business leader afford to ignore it?
Can a cinema corridor become an attraction in its own right and selfie point? Is painting the walls the surest way to bring a positive change to a rundown waiting room? Design thinking may also bring new solutions to business problems.
Although by now it has become abundantly clear that businesses using design thinking show a more dynamic growth and can gain a competitive edge, a survey conducted by the Moholy-Nagy University of Art and Design (MOME) reveals that Central Eastern European businesses do not make the most of that potential. For this reason, we have asked head of MOME's Design Institute Péter Molnár to help shed some light on how to fully exploit the opportunities offered by the design approach to problem solving in business life.


What exactly is design thinking, and why is it crucial for business leaders to apply it?

It is a problem-solving approach to unlock creativity even in strictly industrial and business settings. It is characterised by alternating divergent and convergent phases. In the divergent phase, the range of possibilities can be expanded by exploring the context of the issue, collecting information, brainstorming, and developing alternatives. For example, to redesign a phone, after exploring all aspects – market, technological, etc. – of the problem, we'll propose a number of possibilities in relation to appearance and features. At this stage, you shouldn't get stuck on not knowing how to implement something or a solution being too costly. In the next, convergent phase, we will make a selection according to the requirements, narrowing down the range of possibilities and proceeding in line with a set of rigorous criteria. This approach is in contrast with linear problem solving, which involves focusing on one particular type of phone, and going down one path only. Design thinking yields a set of optimal solutions and approaches for getting a holistic view on problems and defining the related solution-oriented tasks, while also keeping the time and financial constraints of the project in mind.


Do you see any good examples locally?

It is a common misconception in Hungary that we must look to the West for examples of best practices despite having many local examples worth noting. There are well-known companies that are actively investing in the design expertise of their employees, such as OTP, Telekom, and Deloitte. At a recent conference I presented an exciting project that I led, involving design-focused redesign. Ever since multiplexes first appeared in Hungary, the overall cinema experience remained unchanged. The investor of Etele Plaza wished to do something about it that goes beyond the conventional popcorn-Coke-plush cinema seat affair. Given the opportunity to come up with an alternative to what the main competitor offers, we came up with a grandiose concept that we gradually scaled down. We identified subprojects, such as a children's room, the refurbishment of corridors, and concessions stands. What might have been seen as novel solution from a business perspective and an established design thinking tool was validating comprehensive concepts (or prototypes) through user tests. This way, the requirements of prospective customers could be incorporated into business development early on. And we went with the concept that seemed most likely to be marketable based on user tests.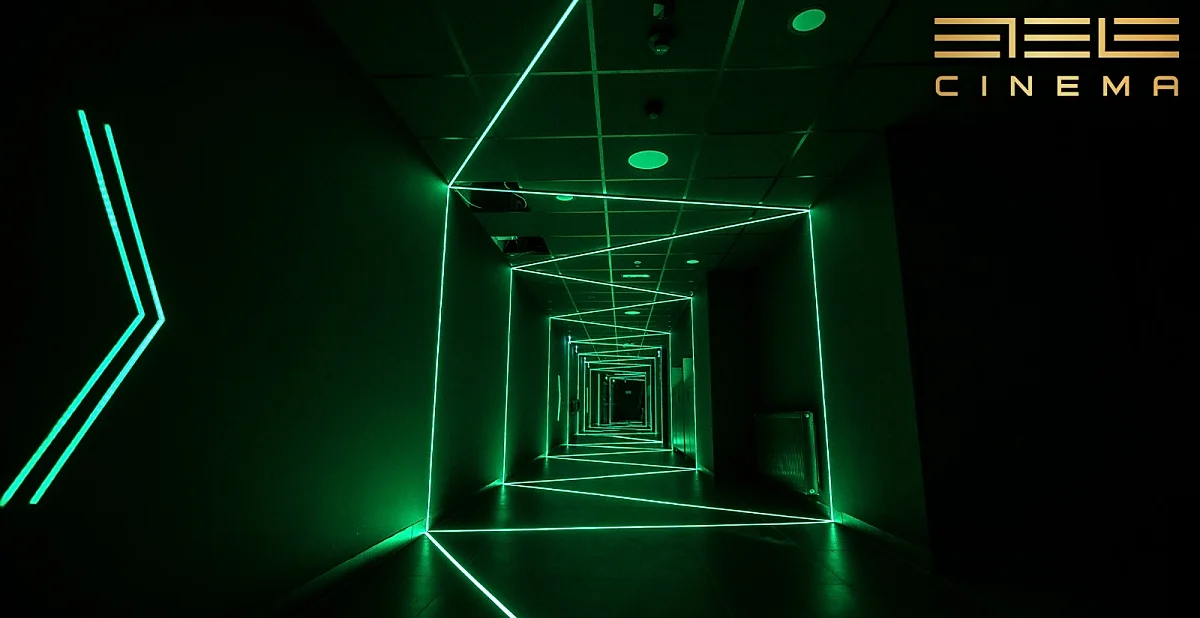 Why should you make a corridor leading from the auditorium visually exciting?

Previously, upon leaving the auditorium, you were made to feel that you only mattered as long as the film was playing. After the closing credits have rolled, you would be released into a service corridor among trash bins. Once you successfully found your way out, you would end up in a completely deserted area of the shopping centre, basically finishing your cinema journey on an unpleasant note. One essential attitude component of design thinking is to look at solutions and products from the point of view of the consumer. For this reason, our starting point was that rather than treating the film as a product sold, we viewed the cinema experience as a complex service that only came to an end once the visitor has returned home.

Or not even then. Once we got to this point, it became clear that we wanted visitors to leave with the best possible experiences, which meant it was important to lead them back to the foyer. Though this resulted in a big change to the plans that were already in process, time has proved us right, and the corridor, now complete with light installations adjusted to match the film playing has become an attraction in its own right, and there are visitors going there specifically to take a selfie.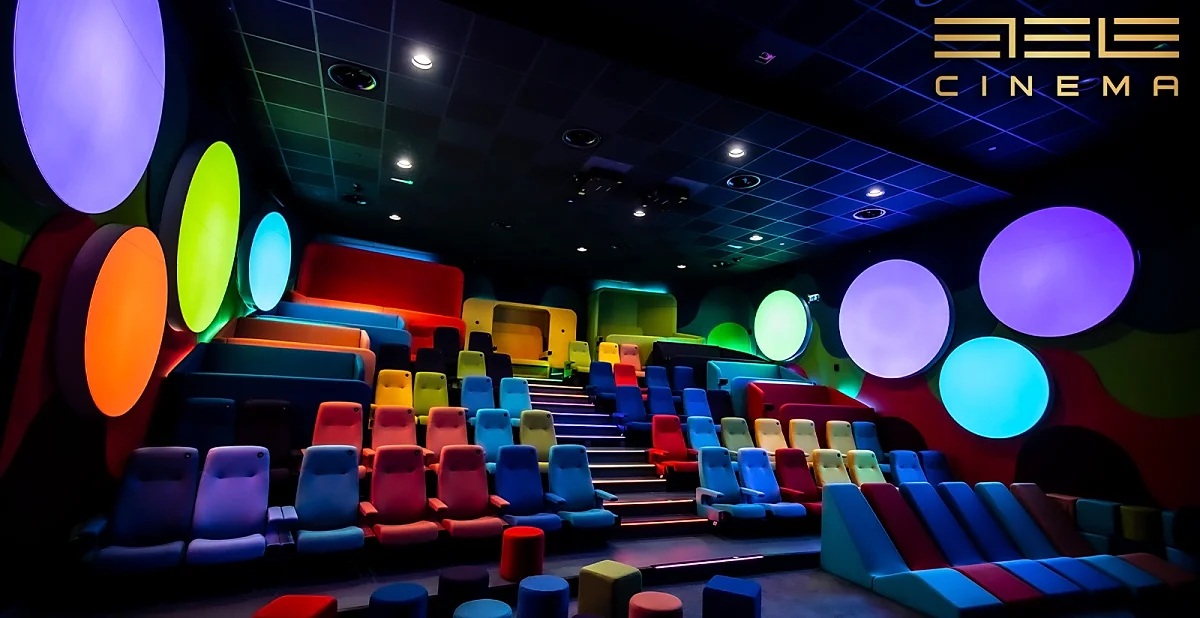 What shaped the concept of the children's auditorium?

The initiative was brough to us by the head of the multiplex, who wanted to introduce it following various international examples. The risk of adopting something from abroad is that it might feel alien to our culture. Typically in India, other Asian countries, and Central America, there are auditoriums specifically designed for children, each with different rules and services. Some have a "playground" auditorium, some simply show children's films with no changes to the interior design. This was a wide spectrum to work with to customise the auditorium to Hungarian needs. Using divergent thinking, we surveyed our target group, looked at demographics, and conducted interviews to figure out for example the compositions of families arriving to the cinema, such as the number of children with adults, the services used, the seating pattern preferred, etc. We could have created a children's auditorium even without design thinking, but in that case, it would have gotten stuck at the level of colourful walls and seats. They are also needed, but they are not what make an auditorium special. It's family boxes or a space with freely moveable reclining future. This room also has projection expanded to the side walls, and a bathroom. We must have gotten the requirements right because it has full-house screenings all the time.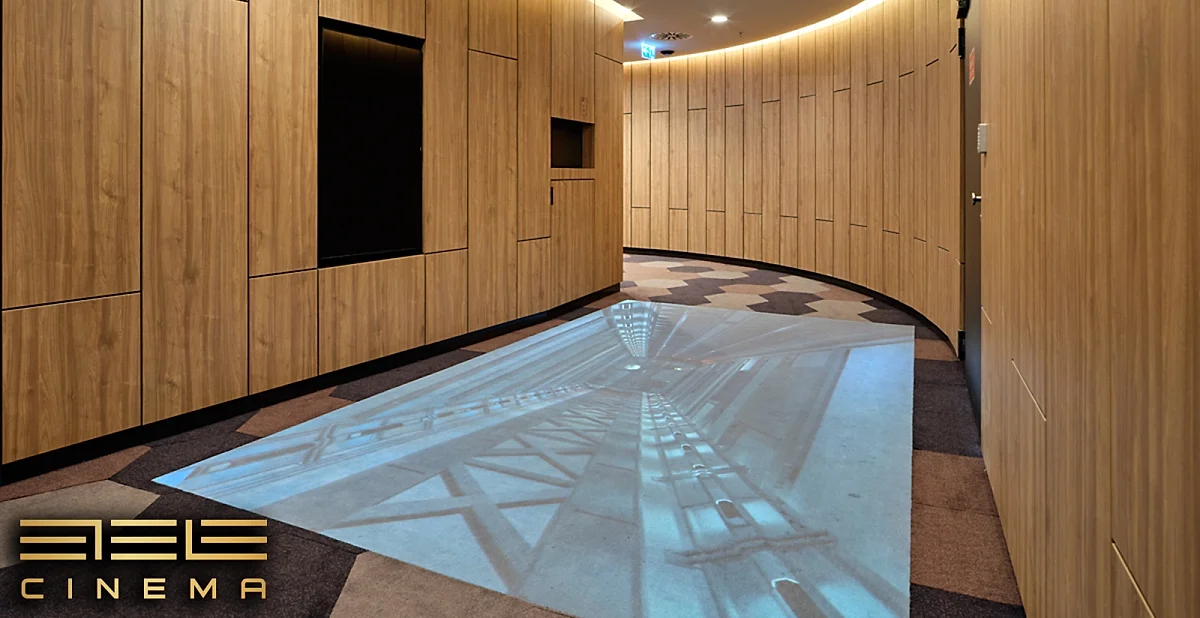 Most business decision makers continue to view design as a purely visual tool – see colourful walls and seats.

This might take a while to change, mostly with the help of good examples. The first important point is to focus on customers or partners and reflect on what we are offering from their point of view. The next step is to avoid trying to skip right to the solution instead of gradually narrowing down the possibilities to get the optimal solution in terms of time and resources available. This is applicable to any business process, with or without a visual output. Let's consider the fact for example that in an old built environment, say typically in a hospital when it comes to Hungary, many people require a completely different type of care than at the time the hospital was originally built in the 19th century. If you take a general approach to solving this problem, you will jump to the wrong conclusions if guided by your own sentiments. Entering the space in question, you will say these walls need paint because they look depressing. Perhaps this could genuinely help matters, but you would fail to assess the needs of patients and visitors. When taking a design approach, the first thing you need to consider is whether your own perceptions are real, and will proceed to ask patients and develop a problem map, making a list of all the points that could help make the biggest positive change. It might turn out that painting the walls would not be a first priority, but moving the information board 30 centimetres away to make sure it's visible from the corridor would. It could mean that patients would not need to cram into a 10 sqm space while waiting, which would significantly improve their comfort level.

Could this approach result in longer design turnover times?

No, on the contrary. With proper facilitation, it is easier to meet timeframes than in the case of ad hoc or linear problem solving. In addition, there are also no dead ends – more precisely, the process is developed with several short "street sections" incorporated that can be closed down if not leading in the desired direction.
With other approaches, the problem is going down one path, sinking a lot of effort into it only to realise too late it was all useless. Applying the methods of design thinking over the long term can produce a further important benefit – namely, if circumstances change over time, a previously discarded avenue might become feasible. Then it will be easy to pick up where we left off and turn the changed circumstances into a competitive edge.
---
What is the level of design maturity among businesses in the Central Eastern European region?

MOME's survey, which included nearly 300 Hungarian, Slovak, and Polish business leads, revealed that despite a growing interest in the benefits offered by design in the Central Eastern European region, companies show a surprisingly similar low level of overall design maturity. Slovakia is in the lead, followed by Poland with a gap of 4%, and Hungarians with a gap of 9%.
A whopping 91% of respondents only use design as a tool for enhancing aesthetics, brand positioning, or facilitating other customer-centric processes. Only a mere 9% of the surveyed companies exploit the full potential of design by integrating it into collaboration, internal process optimization, and strategic development.
Interestingly, 84% of the companies have plans to expand their design applications in the coming years to areas such as refining business strategy, improving employee satisfaction, and developing sustainability strategies, though this cannot by any means be taken for granted.
---

Author: Hajni Szigeti
Source: Világgazdaság
Photo: Dániel Besnyő, David Mankovics

The complete article is available here:
https://www.vg.hu/vilaggazdasag-magyar-gazdasag/2023/07/mi-az-a-design-thinking-es-miert-nem-hagyhatja-figyelmen-kivul-egy-cegvezeto-sem
More news
A vehicle developed jointly by MOME and the John von Neumann University can revolutionise urban freight delivery: Moholy-Nagy University of Art and Design (MOME) unveiled a hydrogen and solar-powered vehicle at the climate summit in Dubai. The prototype of three-wheeled, multifunctional transport vehicle, developed through the collaboration of the two universities, was first showcased to the public on 1 December at the UN COP28 climate summit, and was sent to Dubai straight from the developers' workshop.
What and how can we study at MOME in ten or even twenty years? How can the university stay up-to-date and provide answers to the pressing challenges of the century, and the needs of the future? The Foundation for the Moholy-Nagy University of Arts and Design asked the university community to develop a 21st century education model, the "University of the Future 2025-2045", in line with the international ambitions of the institution, as part of the model change. At the MOME Senate meeting in early December, the programme was approved by the Senate of the University without abstention or dissenting votes, with a 100% approval rate - a reform with such a high level of support has never been seen before in the history of the institution.
The 17th Moholy-Nagy Award was presented by József Fülöp to film director, screenwriter, and professor emeritus of the Department of Film, Television and Digital Media of the University of California Los Angeles (UCLA), and art director of the Sundance Filmmakers Lab Gyula Gazdag.