Zsolt Ormándlaky
Management, TechPark Director
Zsolt has worked in the film industry and education for decades. He taught at MOME for 10 years as an external lecturer in the Animation Department, and for five years full-time in the Animation and Media Design Departments. In his role as the director of the TechPark, he is responsible for running and developing the workshops and studios where practical teaching takes place. He also supervises the people who teach there.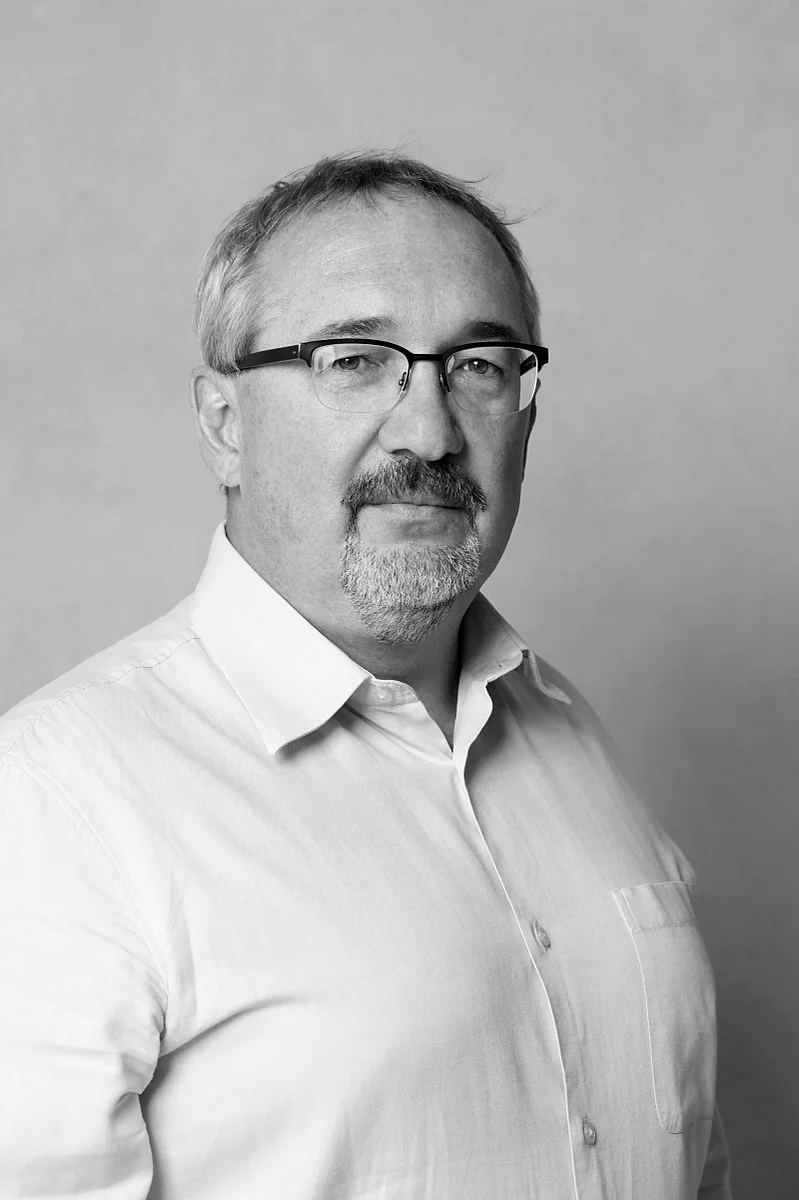 Biography
He graduated from the Faculty of Electrical Engineering of the Budapest University of Technology and Economics with a degree in electrical engineering.
In the film industry he has worked as a studio manager, VFX Supervisor, technical director, project manager and studio owner. He has managed the restoration processes (including compositing and effects) of Hungarian and foreign commercials, animated films, short and feature films and archival footage.
In education he has worked in the MOME Animation and Media Design departments. He has also organised student teaching and built and developed production process control systems. He runs, develops and manages workshops and studios where practical teaching takes place.
Professional works
leading restoration processes
leading restoration processes
leading restoration processes