David Huycke Lecture - MOME X Budapest Jewelry Week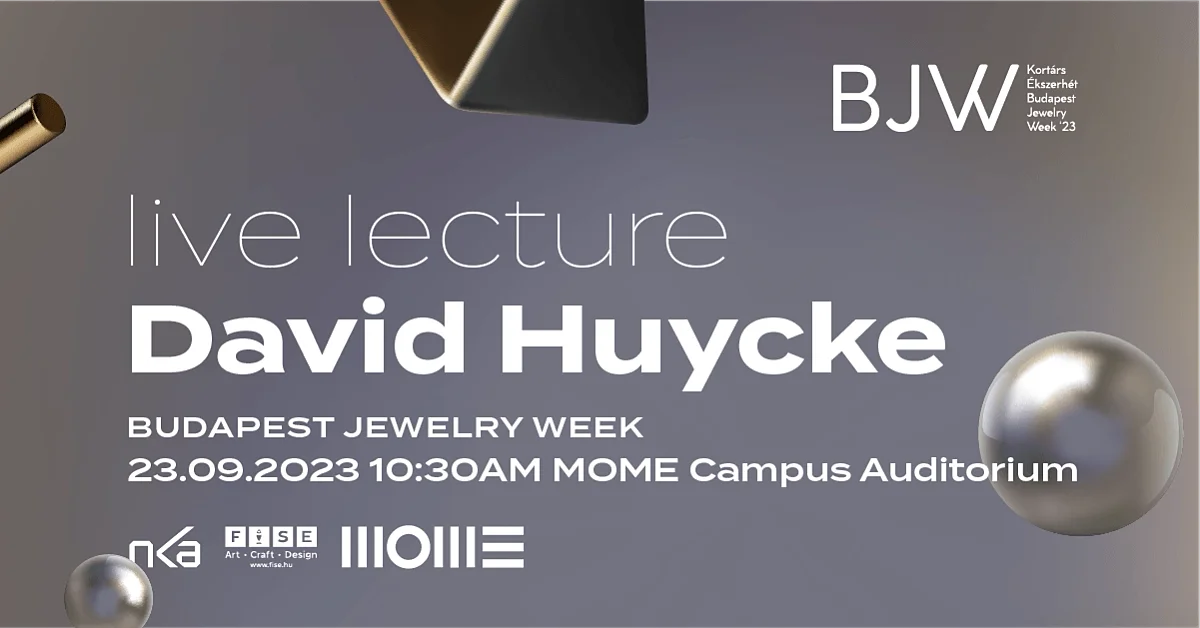 As part of the Contemporary Jewelry Week organised for the 9th year in a row on 23 September, a masterclass will be held by Belgian fine artist David Huyke presenting his professional journey and unique technique based on the use of granulation.
David Huycke (Belgium °1967) is a visual artist who explores a variety of media, but is best known for his innovative approach to metalwork, more specifically the use of granulation in larger sculptural silver objects. Huycke's work balances on the edge of figuration and abstraction. Drawing inspiration from cosmic themes, he delves into the poetic essence of natural and universal phenomena, aiming to convey a profound awareness of the world around us. His silver objects are included in numerous public collections worldwide. In 2010 Huycke received his doctorate in the arts and is now professor at the PXL-MAD School of Arts Hasselt and at the Faculty of Architecture and Arts at Hasselt University. His work received several prizes, including the Bavarian State Prize for Contemporary Crafts in 2007 and 2019 and recently the 'Robbe & Berking Prize' at the 20st Silver Triennial International 2022.
His work is represented by Galerie Marzee, Nijmegen.

This autumn, for the 9th time, the Budapest Jewelry Week will be held with the support of Fiatal Iparművészek Stúdiója egyesület (FISE).
More events
This year Moholy-Nagy Awards Ceremony will celebrate iconic film director and screenwriter Gyula Gazdag.
Learn about AI, pitch your idea, and win €1000 and a trip to the UK!
How does artificial intelligence (AI) shape the future of design, the creative process, and communication? In today's digital landscape, our interpretation and perception of the world around us and the interactions we are involved in is increasingly influenced by AI, and so this essential technology will be the focus of a conference organised by the Moholy-Nagy University of Art and Design (MOME) with authoritative experts.