MOME IC Incubation Program - Info Session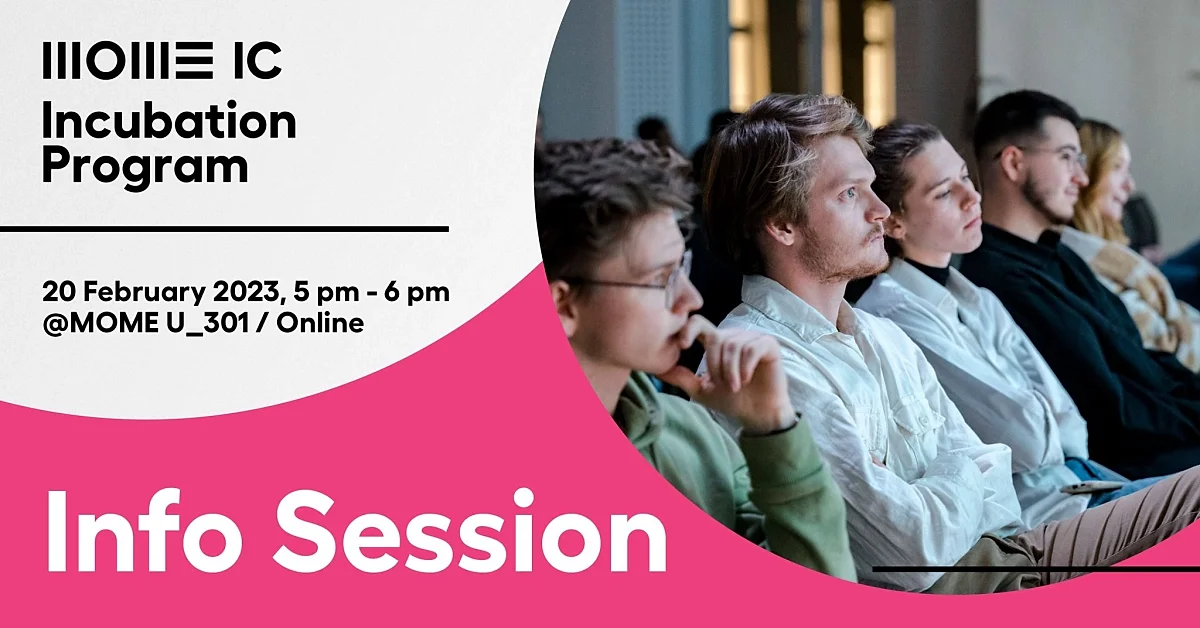 Info session where we answer all your questions about MOME IC's incubation program!
In MOME IC's incubation program, our goal is to help participants in developing entrepreneurial skills, improving self-confidence, and transforming their innovative ideas into more developed business concepts.
During the info session, we answer your questions, such as:
Who is eligible to participate?

Can you apply individually or in teams?

Who is the ideal participant?

What are the perks of this incubation program?
... and anything else that comes to your mind!
We will also have snacks and drinks - hope to see you there! In the meantime, you can find out more about the incubation program at: https://mome.hu/en/incubation
More events
MOME's Open Day is back on 3 February, this time in the virtual sphere...
Learn about AI and win a trip to the UK!
MOME and the József Koszta Museum in Szentes is celebrating the Petőfi Memorial Year with a joint exhibition. Opening on 22 January 2023 at 10:00 a.m., on the Day of Hungarian Culture, the exhibition explores subject of the homeland and national symbols under the title Nation and Association – What does "Hungary Calls You" mean to you?.