MOME IC X HSUP Demo Day - Designing for Circularity & Well-being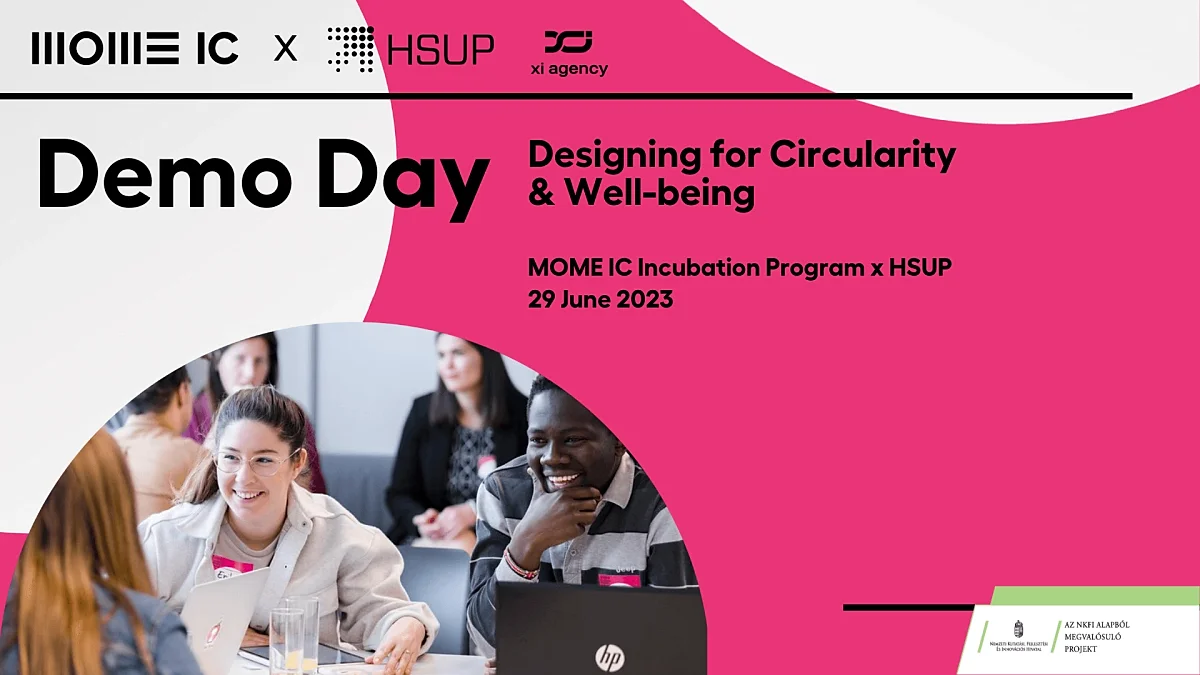 Pitch presentation event of MOME IC Incubation Program and HSUP student projects.
Demo Day: Designing for Circularity & Well-being
/ a joint event by MOME IC Incubation Program and HSUP /
Step into the world of circular innovation and well-being at our exciting Demo Day on the 29th of June! Join us and get inspired as we showcase pitch presentations from 10+ startup ideas from the HSUP and MOME Incubation Programs. This is a bi-lingual event, as some pitches will take place in English, while others will be in Hungarian. Don't miss this opportunity to be part of the circular revolution and wellbeing movement.
AGENDA
17.00-17.15 opening remarks
17.15-17.35 MOME IC Incubation Program student pitch presentations (in English)
17.35-18.20 HSUP student pitch presentations (in Hungarian)
18.20-18.45 coffee break
18.45-19.15 closing ceremony
19.15-20.00 networking party
Location:
MOME TWO / Space experimental studio
1121 Budapest, Zugligeti út 9-25.
To attend the event, please register: https://www.addevent.com/event/BY17433560
More events
The two-day event will examine the cutting-edge technologies and latest breakthroughs in material research and explore new frontiers in sustainable design and manufacturing through showcasing new materials made from waste.
The Future Potentials Observatory (FPO) is pleased to invite you to its 2nd International (hybrid) Workshop dedicated to obtain an overview of its research directions in the fields of Future Potentials, Geopolitical Frontiers, Innovation and Design Horizons and Digital Futures in an East-West context.
In line with the established practice of international fashion schools and in sync with international fashion week calendars, the MOME FASHION SHOW returns under the professional tutelage of Ildikó Kele and Dóri Tomcsányi. The Fashion Show and Exhibition will feature a selection of diploma works by Textile Design BA and Fashion and Textile Design MA students.