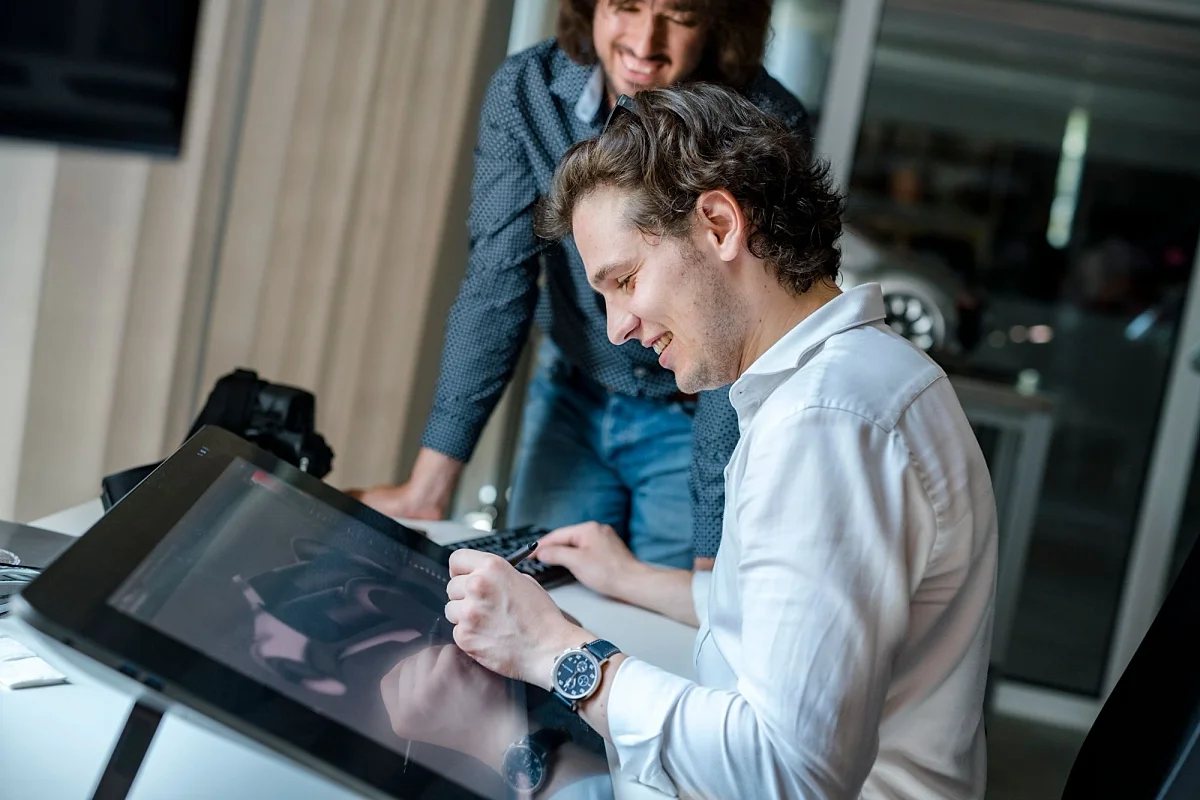 Where young people design flying carpets and they really mean it
Index visited the newly opened innovative vehicle design workshop of the Moholy-Nagy University of Art and Design, where young talents have been trained in close cooperation with the lead designers of Mercedes-Benz for 20 years, and things are picking up speed.
The goal is to change the role of Hungary from pure assembly workshop to a creative and innovative contributor to the car production of the future.

Máté Treffler, a fresh graduate of the vehicle design programme of the Product Design department, shared his experiences about MOME with index.hu.
More news
How can graphic design illustrate tolerance? Born in Bosnia and currently living and working in New York, Mirko Ilić launched the Tolerance Poster Show six years ago, which is open to the public until April 2 in the MOME Ground.
What does it take for a young designer to be successful? Whether for running their own graphic design or animation studio, founding their own fashion label or working as an employee, future designers need market and entrepreneurial skills to succeed and realise their goals. For this purpose, MOME teachers have developed a course that is unique in the Central Eastern European region, providing students with a business approach specifically reflecting the needs of the creative industries. The Business to Design (B2D) educational programme was created with involvement of prominent professionals and entrepreneurs in the field, MOME alumni, as well as invited international speakers. Its originality lies in it forming part of the curriculum and being a mandatory subject for all BA students.
MOME has launched English language courses at different levels led by native teachers not just to improve the level of language skills in general but also to teach the vocabulary of the academic terminology, creative fields and the jobs trained at the university.