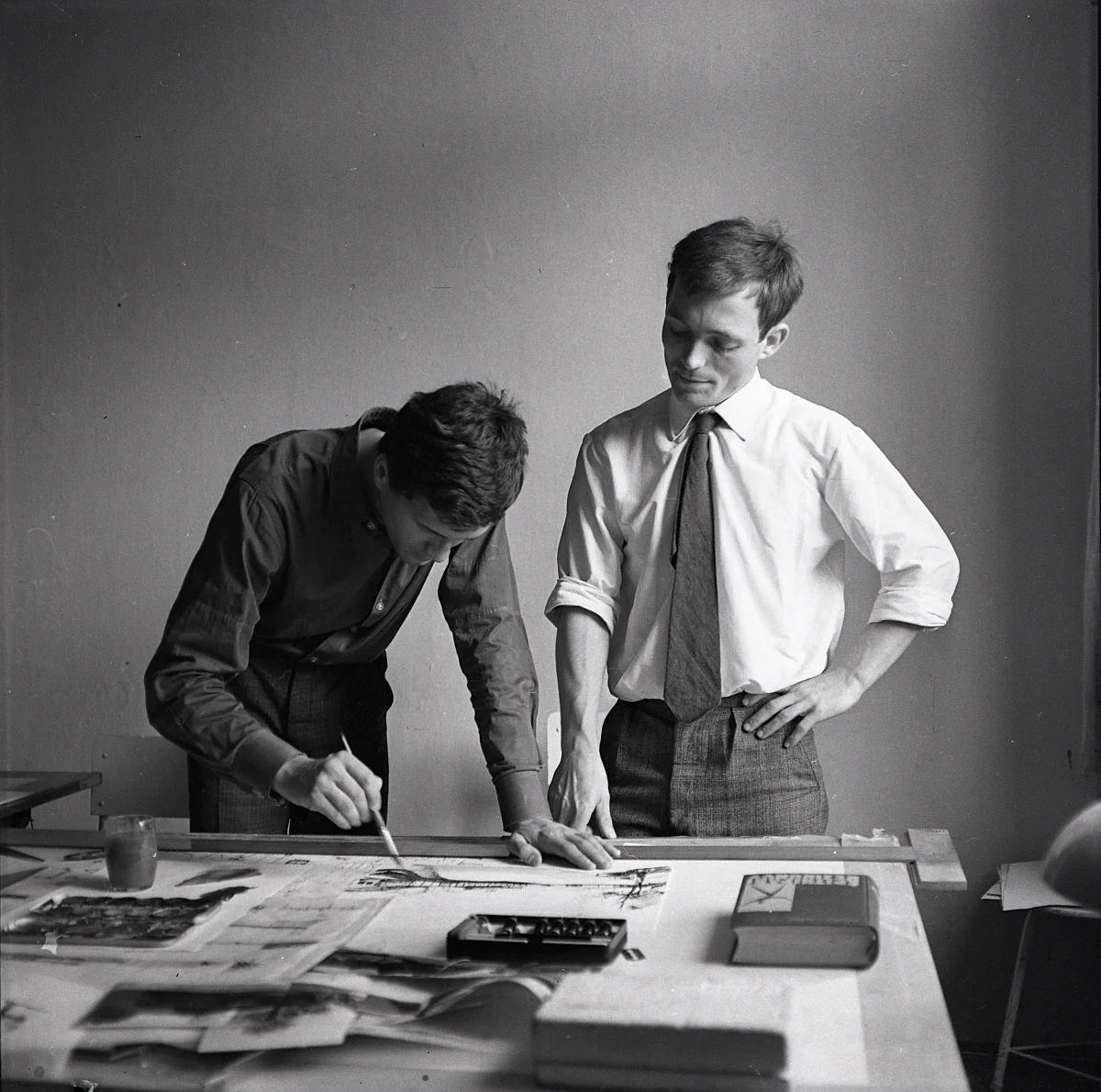 "I'm not looking back" - Interior designer, product designer, and university professor Péter Csíkszentmihályi has passed away
Interior designer, product designer, and university professor Péter Csíkszentmihályi passed away at the age of 81. He himself studied and graduated in 1964 from our university's predecessor, the Hungarian College of Applied Arts, where he later also became a teacher and an acting rector.
Born in 1941, he developed an interest in spatialisation and interior design at an early age, inspired first by Le Corbusier's oeuvre. During his studies, his biggest influences included three sculpting teachers József Somogyi, Miklós Borsos and Barna Megyeri, and architect György Szrogh, as well as some of his contemporaries such as Zsófia Csomay, who is an active teacher at MOME to this day, and Péter Reimholz, who passed away in 2009.

He taught generations of architects, inspiring students to conduct intriguing research, such as studying the kitchens of the Újpalota housing estate with students as part of the research project related to the prefabricated kitchen programme of the early 1970s.

He received several accolades for his artistic, teaching, and research oeuvre, including the Hungarian Academy of Rome Scholarship in 1991, the Commemorative Medal for Hungarian Higher Education in 2001, and a honorary doctorate from the Hungarian University of Applied Arts in 2003.

At age 70, he said the following words in an interview with Napút Online: "I have a lot of respect for a lot of people, and not just professionally. Recognition is a relative concept. People I recognise are generally not recognised. But they leave a mark. Today, there are subtle ways to measure your carbon footprint. I do not wish for mental footprint to ever become traceable, even though every one of us leaves a footprint, whether superficial, deep, very little, or substantial, on roads well travelled or not taken at all. I'm not looking back."

Students, colleagues, and friends are welcome to send remembrances to Péter Csíkszentmihályi's family to bucsuzunk2023@gmail.com; or 9400 Sopron, Kerülő köz 3.
Our article is based on the articles published by Építészfórum and Faipar.
More news
How to make gastronomy truly sustainable? Moholy-Nagy University of Art and Design (MOME) and SALT Restaurant have reached a major milestone on the road to a circular culinary culture. Their collaborative research resulted in a new plate with zero environmental impact for the sustainable enjoyment of the best haute cuisine has to offer.
The works created by the latest generation of product design students of Moholy-Nagy University of Art and Design (MOME), presented at the S/ALON BUDAPEST home trend fair on 22 to 24 September at the Budapest Arena all share a focus on the passion for the traditions of handcrafting, sustainability, innovation, and emotional connection. Uniquely in Hungary, the fair showcases the latest home decor trends, furniture, lighting solutions, flooring and wall coverings, home textiles, and accessories in extraordinary interiors, and is centered around the relationship of design and nature.
Design Theory MA student Eszter Sára Szabó earned the grant with her exhibition concept developed for beyond galleries, while Art and Design Management MA student Natasa Tereh and Sebestyén Teodor Bárány received the accolade for an impressive showcase designed for the MOME Campus.