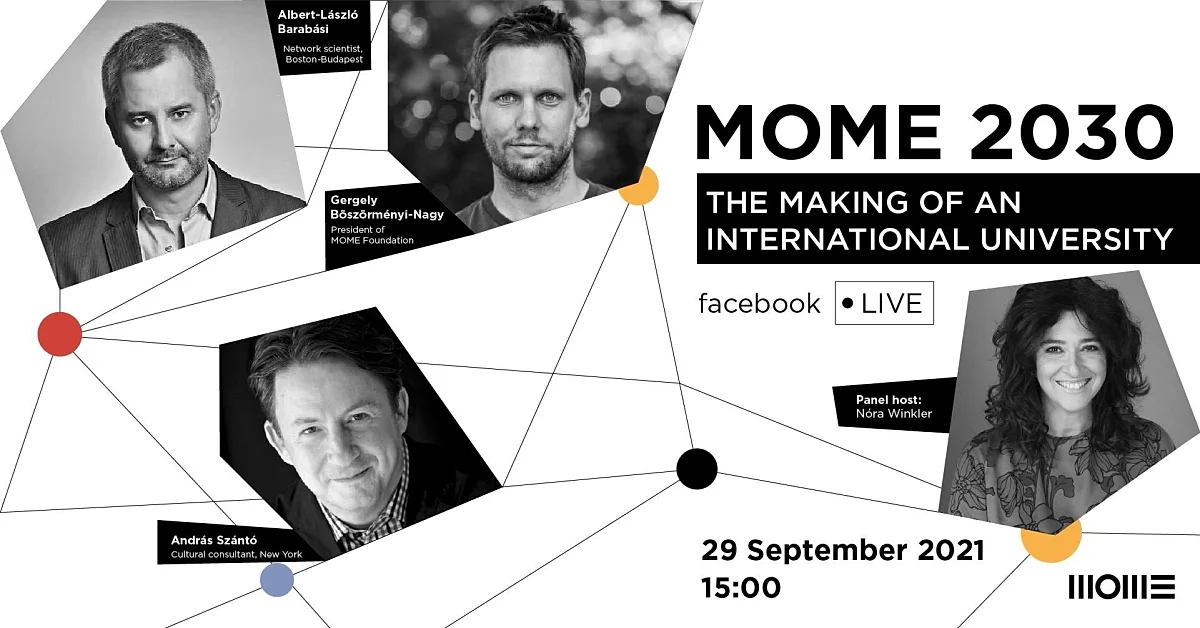 MOME 2030: The making of an international university
How can MOME be among the best internationally?
Foundation for Moholy-Nagy University of Art and Design commissioned two world-renowned experts, network scientist Albert-László Barabási and cultural strategist András Szántó to help MOME in the process.

Join us for an online roundtable where you can get to know more about the results, lessons learned and the vision based on them.

Conversation participants:

Albert-László Barabási: network scientist, Boston-Budapest
Gergely Böszörményi-Nagy: President of the MOME Foundation
András Szántó: cultural consultant, New York
The conversation is moderated by Nóra Winkler

The Facebook LIVE event starts on the 29th of September at 3:00 pm on the MOME Facebook page.

Attention! The event will be held in English.
More news
Various social problems that need to be addressed have come to play an increasingly prominent role in everyday life, begging the question how to go about solving them.
Battling the effects of global crises that creep into our everyday lives, we may easily find ourselves on a rollercoaster between mounting panic and the impassiveness brought on by a sense of futility. In the face of steadily accumulating challenges, we are justified in wondering how to proceed.
The FRUSKA education programme is directed at one of the most vulnerable social groups, providing multi-level learning experiences to teenage girls from disadvantaged backgrounds. At the sessions, they not only learn how to use the jigsaw, but also gain design skills and confidence through the process of creating various items. The methodology developed by the Social Design Hub of the MOME Innovation Center is now available to everyone.