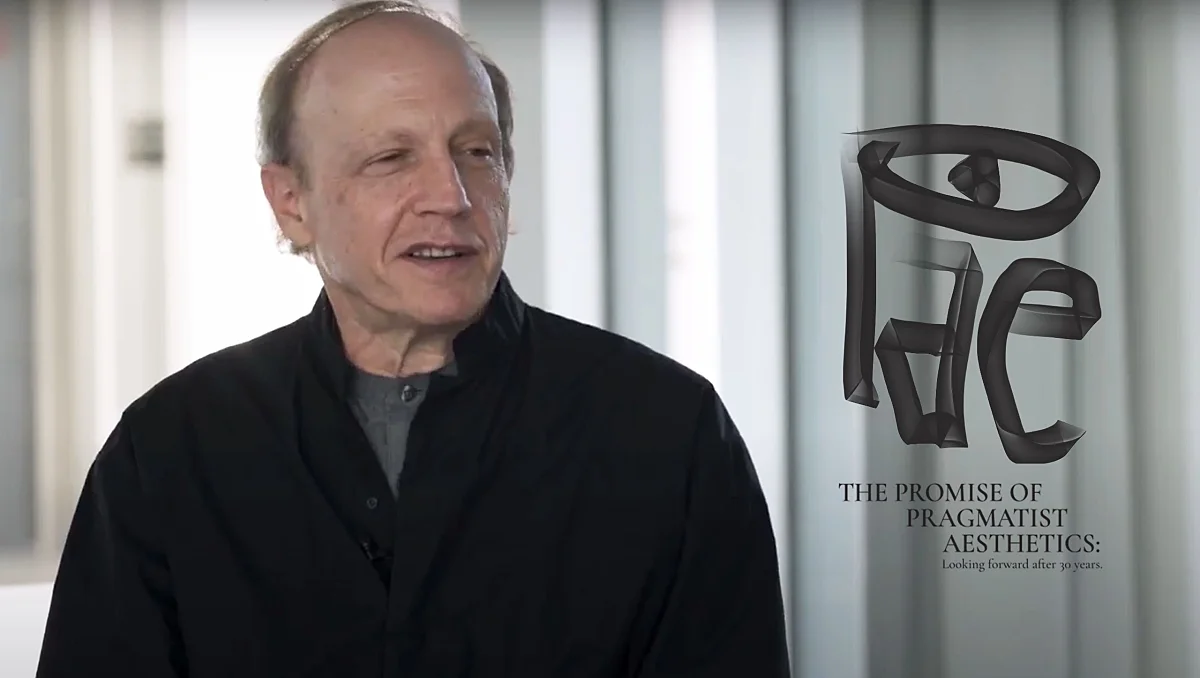 The Promise of Pragmatist Aesthetics: Looking Back after 30 Years – An Interview with Richard Shusterman
In May 2022, a four-day international conference called The Promise of Pragmatist Aesthetics: Looking Forward after 30 Years was held at MOME's new campus: researchers, academics and artists from all around the globe came together to revisit Richard Shusterman's book Pragmatist Aesthetics, published 30 years ago. This book, together with his later project of somaesthetics, had a tremendous impact on art theory, philosophical aesthetics, as well as on the theory and practice of design.
During his stay at MOME, we sat down with Professor Shusterman for a video interview to discuss his Pragmatist Aesthetics and its background, his somaesthetics, the influences of various somatic practices and cultural traditions on his thought, his most recent works, as well as his performance art and the significance of the human body in the field of design.
Richard Shusterman is a professor at Florida Atlantic University. The interview was conducted by Botond Csuka, senior lecturer at the Hungarian University of Physical Education and Sport Sciences.
Conference website: https://pae30.mome.hu
More news
How to make gastronomy truly sustainable? Moholy-Nagy University of Art and Design (MOME) and SALT Restaurant have reached a major milestone on the road to a circular culinary culture. Their collaborative research resulted in a new plate with zero environmental impact for the sustainable enjoyment of the best haute cuisine has to offer.
The works created by the latest generation of product design students of Moholy-Nagy University of Art and Design (MOME), presented at the S/ALON BUDAPEST home trend fair on 22 to 24 September at the Budapest Arena all share a focus on the passion for the traditions of handcrafting, sustainability, innovation, and emotional connection. Uniquely in Hungary, the fair showcases the latest home decor trends, furniture, lighting solutions, flooring and wall coverings, home textiles, and accessories in extraordinary interiors, and is centered around the relationship of design and nature.
Design Theory MA student Eszter Sára Szabó earned the grant with her exhibition concept developed for beyond galleries, while Art and Design Management MA student Natasa Tereh and Sebestyén Teodor Bárány received the accolade for an impressive showcase designed for the MOME Campus.