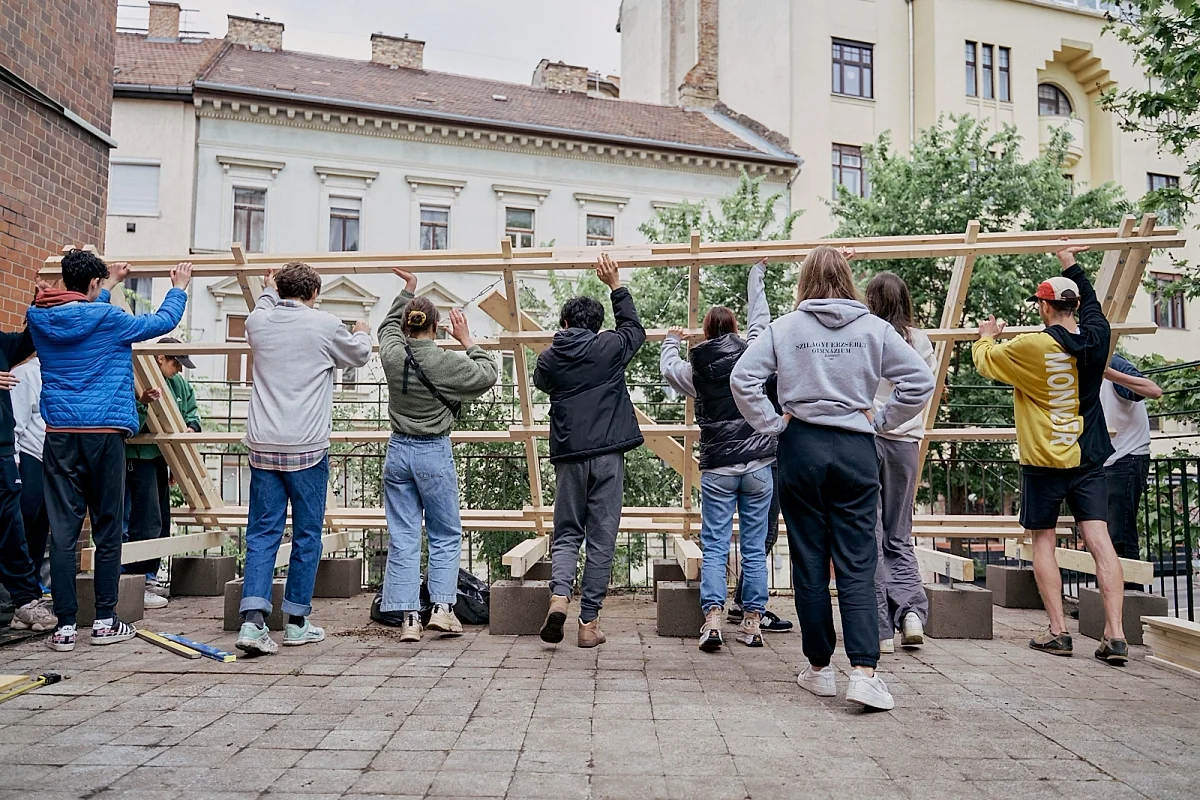 The Way We See It – MOME students were involved in an interdisciplinary built environment education project
MOME Art and Design Management and Architecture students, as well as Design and Visual Art Teacher students from MOME and ELTE all participated in a course exploring the subjects of built environment education and participatory design. The architects also received a practical participatory design assignment involving high school students, namely to design a new community space in the courtyard of the Szilágyi Erzsébet High School in district 1.
The Way We See It initiative launched by kultúrAktív Association takes the basic premise of environmental psychology as its starting point – the interaction between man and nature. This was also the focus of the project, in particular as it relates to the upcoming generations, that took the form of a semester course.

The course involved three groups: Art and Design Management, Visual Art Teacher, and Architecture students. While the theoretical studies students looked into the theoretical and practical background of their relationship to their own environment through individual assignments, MOME Architecture students explored and developed the designs for the project idea of Térműhely. The basic concept is a reflection on the route between a public space, public park, home, and school, with a small spatial intervention. Adapting the concept to local needs, in collaboration with the form teacher of the 11A class of Szilágyi Erzsébet High School, they started addressing the issue of the unused and neglected courtyard of the school as part of a school lesson.
The process was presented by Regina Mihály in detail in her article for Architects' Forum at : https://epiteszforum.hu/igy-latjuk-mi--epitett-kornyezeti-neveles--termuhely?fbclid=IwAR0ttfNt9As6MKL1nyePJpk2E3H9Bw3A1Wn_bbMxpm0d5LAA94LkFJ92_qI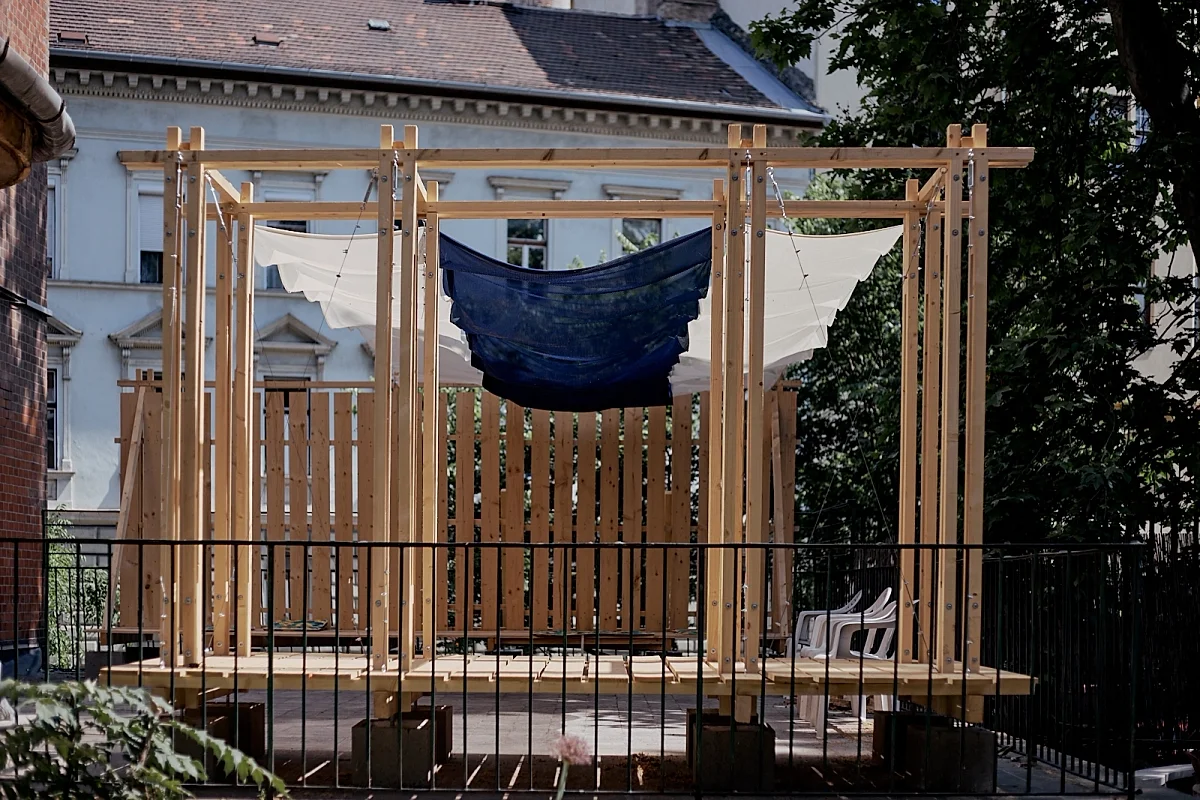 More news
The works created by the latest generation of product design students of Moholy-Nagy University of Art and Design (MOME), presented at the S/ALON BUDAPEST home trend fair on 22 to 24 September at the Budapest Arena all share a focus on the passion for the traditions of handcrafting, sustainability, innovation, and emotional connection. Uniquely in Hungary, the fair showcases the latest home decor trends, furniture, lighting solutions, flooring and wall coverings, home textiles, and accessories in extraordinary interiors, and is centered around the relationship of design and nature.
Design Theory MA student Eszter Sára Szabó earned the grant with her exhibition concept developed for beyond galleries, while Art and Design Management MA student Natasa Tereh and Sebestyén Teodor Bárány received the accolade for an impressive showcase designed for the MOME Campus.
A team of MOME students have won first place at the CheckINN Revitalisator competition. First launched by the CheckINN Turisztikai Innovációmenedzsment Kft and MOME last year, the competition invites university and college talents to seek solutions for the reuse of rust zone sites in teamwork. From the nearly 30 teams, INDOOHÁZ received the first prize for giving new life to abandoned railway water reservoirs as bivouacs for backpackers.