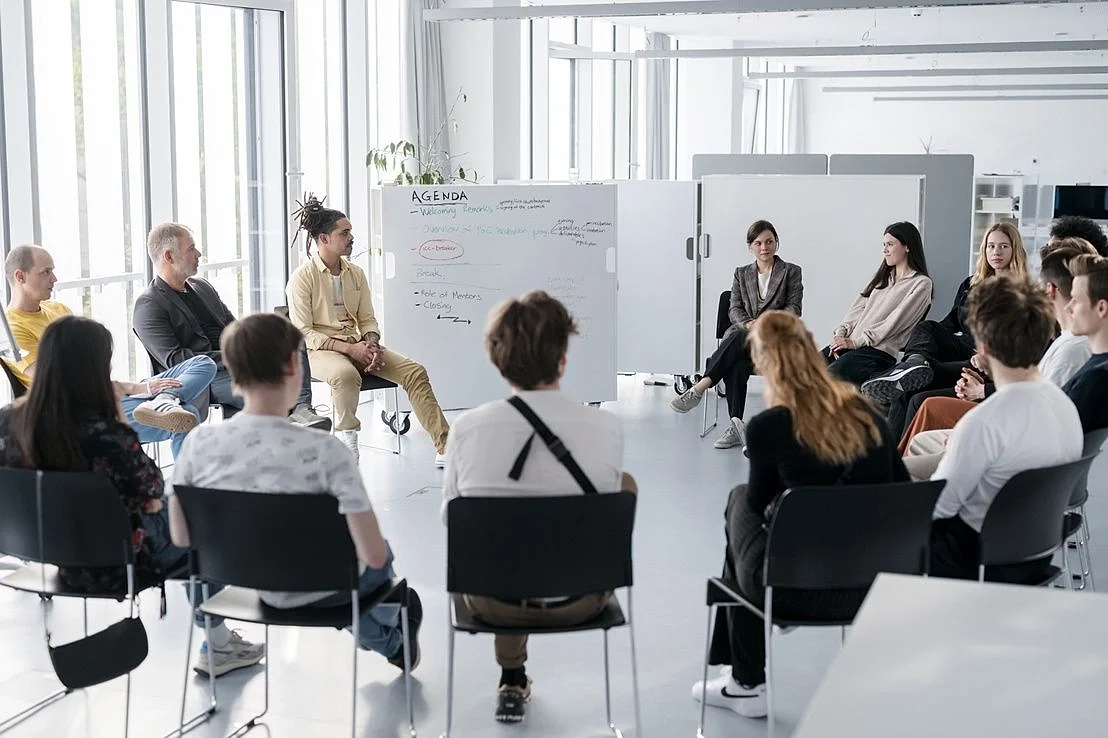 Where do good ideas come from?
Various social problems that need to be addressed have come to play an increasingly prominent role in everyday life, begging the question how to go about solving them.
The Social Impact Hackathon is one answer Moholy-Nagy University of Art and Design (MOME) offers by having interdisciplinary teams of young people aged 18-35 create artificial intelligence-based solutions to social and environmental challenges – but can it prove successful in real life? Our discussion with Head of MOME Incubation Craig V. Johnson and Head of the MOME Innovation Center Lasma Ivaska covered this and similar subjects.
More news
A vehicle developed jointly by MOME and the John von Neumann University can revolutionise urban freight delivery: Moholy-Nagy University of Art and Design (MOME) unveiled a hydrogen and solar-powered vehicle at the climate summit in Dubai. The prototype of three-wheeled, multifunctional transport vehicle, developed through the collaboration of the two universities, was first showcased to the public on 1 December at the UN COP28 climate summit, and was sent to Dubai straight from the developers' workshop.
What and how can we study at MOME in ten or even twenty years? How can the university stay up-to-date and provide answers to the pressing challenges of the century, and the needs of the future? The Foundation for the Moholy-Nagy University of Arts and Design asked the university community to develop a 21st century education model, the "University of the Future 2025-2045", in line with the international ambitions of the institution, as part of the model change. At the MOME Senate meeting in early December, the programme was approved by the Senate of the University without abstention or dissenting votes, with a 100% approval rate - a reform with such a high level of support has never been seen before in the history of the institution.
The 17th Moholy-Nagy Award was presented by József Fülöp to film director, screenwriter, and professor emeritus of the Department of Film, Television and Digital Media of the University of California Los Angeles (UCLA), and art director of the Sundance Filmmakers Lab Gyula Gazdag.