Andrea Simon
external lecturer
In 2007, as art director of the British Council, Andrea organised the Souvenir Design Workshop and exhibition in collaboration with MOME. In 2018, as chair of the external MA examination committee, she was part of the MOME Institute for Theoretical Studies MA exams. In the same year, she was admitted to the MOME Doctoral School. She taught her first course at MOME in 2019, and since then has been teaching courses she designs herself as an assistant lecturer.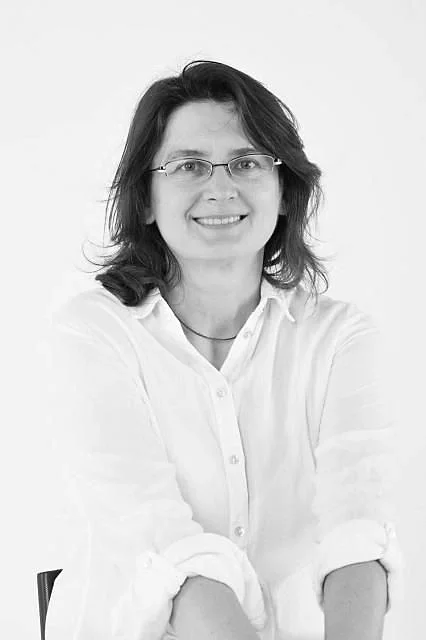 Biography
She graduated as a theatre director and economist. Between 1999 and 2014, Andrea served as art director, and later deputy director, of the British Council, dealing with socially committed community projects and corporate management. In 2004, she spent nine months as Head of Art Development in London, tasked with developing the British Council's new arts strategy, to be implemented in the 110 countries in which the organisation is active. Between 2014 and 2022, she served as director of the Ludwig Museum's International Department, as well as designer and curator of collaborative artistic projects. Andrea believes one of the most valuable directions in art and design is working with communities and utilising the social aspect of art and design tools.
Since 2018, she has been a student at the MOME Doctoral School, and also teaches as an assistant lecturer at the MOME Institute for Theoretical Studies. She is regularly invited to give talk on her field of research at other universities.