Dániel László Baló
external lecturer
In 2016 he co-founded "MOME studioB" with Tamás Bene as a continuation of the existing experimental workshop studios. Focusing on the abstract relation between nature and humans the studio realised various on-site projects all over Europe in cooperation with organizations such as LAND, Creative Europe Programme, European Capital of Culture 2023, NKA, PLACCC and several municipalities.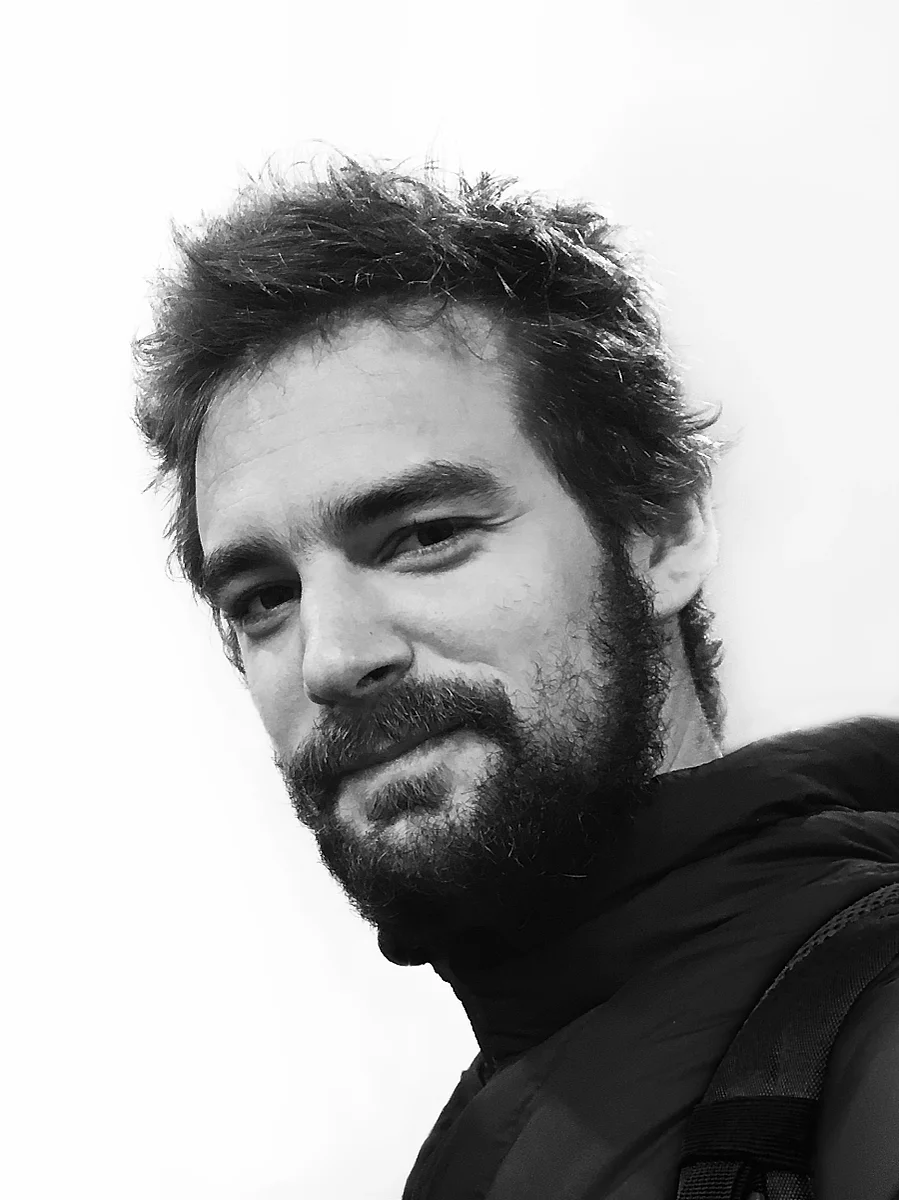 Biography
Daniel Laszlo Balo established his own studio (Murum studio) in Budapest in 2016. He studied architecture at the Moholy-Nagy University of Art and Design Budapest, TU Lisbon and graduated with MAA (cand. arch.) at the Royal Danish Academy (KADK) in Copenhagen. Prior to establishing his own practice, Daniel worked for Atelier Peter Zumthor (CH), joined the studio of RCR Arquitectes in Spain and worked for the London based studio of John Pawson.
Daniel co-funded TIMBOO (2020), a resource developement and management organisation focused on sustaining local economies and community life. The initiative is based on skills-training in bamboo farming, processing, designing and creating sustainable architectural solutions using bamboo as a local building material.
His studio received the BigSEE award in 2022, the Master of Light award in 2020 for the interior and lighting design of Luther-chapel which also won the Budapest Architectural Award of Excellence in 2019. Projects the studio has realised are published worldwide: FRAME magazine, DETAIL, dezeen, designboom, DOMUS magazin.
He has been an invited lecturer, guest critic and jury member on several occasions for international competitions and prizes (UIA Great Green Wall competition, AA visiting school Budapest, Architecture Masterprize)
Awards, recognition
BigSEE Architecture Award 2022
winner, public and commercial architecture
Kastélydombi Luther-kápolna, Sacral Lighting
Budapest Architectural Award of Excellence 2019
Kastélydombi Luther-kápolna, interior design