Dóra Szentandrási
assistant lecturer, professional coordinator
Dóra is a doctoral candidate. She is a professional lead in the MOME MAG/Balatorium project, and teaches the education methodology course as well as the teacher training that is part of the project. She is the project lead of the Jump into the Future! design competition. She works as a specialist in the Vocational Training 4.0 project.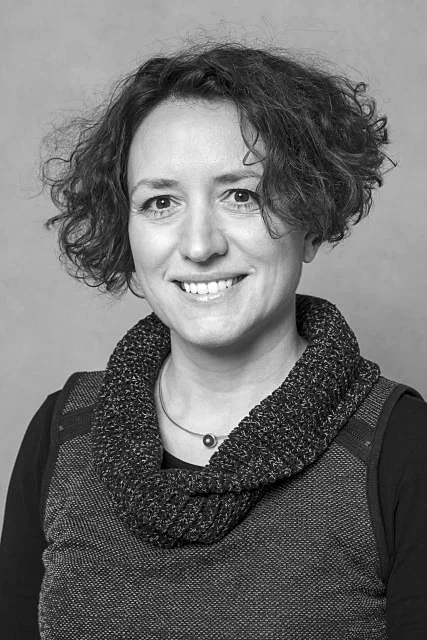 Biography
Architect, doctoral candidate, teacher.
She graduated from the Faculty of Architecture at the Budapest University of Technology and Economics in 2000.
Since 2011, she has been teaching at GYIK Műhely (Fine Arts Workshop for Children and Youth), where she has developed a spatial vision programme for children aged 6 to 12. With her colleagues, she launched and holds a methodology-based accredited pedagogy training.
She has been a student at the MOME Doctoral School since 2017.
She has been the head of the panel of judges at the Hungarian Capital City Drawing Competition since 2018.
Since 2018, she has been a teacher of courses and course weeks.
Between 2020 and 2021, she was the head of Design Solfege - Spatial Studies.
Since 2021, she has organised projects aimed at involving young people aged 14 to 18.
Several of her publications have been featured in journals on pedagogy and architecture.