Dóra Tomcsányi
artist-teacher
Dóri graduated from the MOME fashion design programme in 2013. Since 2018 onwards she has been a teacher at the Design Institute. She has been a student at the Doctoral School since 2021. She teaches collection design and development, highlighting the importance of sustainability and the designer's individual voice.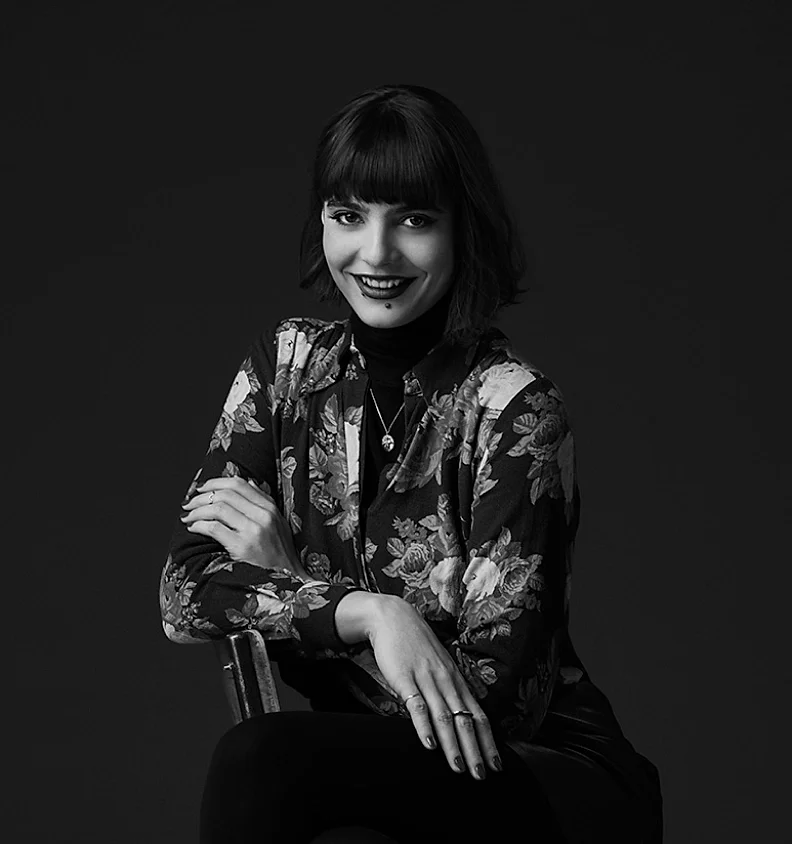 Biography
Ever since she was a child, Dóri has been driven by a certain predestination. Fine art, design, characteristic textiles and patterns: these were her first memories, her first and most important ingrained impressions. This attraction lead Dóri all the way to the MOME fashion design department. She had launched her own brand, TOMCSANYI, a year before she got her master's degree. The interest that blogs and magazines were showing in her work made it clear to her that the worlds that can be discovered in design should be popularised on a larger scale through a brand.
In 2014, Dóri's autumn/winter collection earned her the Hungarian Product Design Award, and the panel gave three more of her works exhibition rights.
On of the pillars and motifs of the TOMCSANYI contemporary women's fashion brand is a focus on bold patterns. In the first 10 years, the brand's collections were inspired mainly by the visual world of the socialist decades and a longing to return to that object and architectural culture. However, the brand set out on a new path with its 2023 autumn/winter collection, with the focus shifting from post-socialist Eastern-Europe to a Hungarian identity through national and folk motifs and symbolic elements, intertwined with Dóri's doctoral research. As a student at the Doctoral School, through her own brand Dóri is examining how to create a sample collection that describes the Hungarian identity, with regards to national heritage and traditional Hungarian symbolism.
Awards, recognition
Hungarian Product Design Award, 2014
Fashion Designer of the Year, 2018
Glamour Women of the Year