Gábor Máté DLA
associate professor, BA programme lead, Head of BA programme, supervisor
After graduating in photography from the Hungarian Academy of Applied Arts, and after sixteen years working in the field, he returned to MOME in 2007 to teach at the department. Since then, in addition to teaching, he has initiated and taken a leading role in a number of professional events and publications. He currently runs the photography bachelor programme and is responsible for the success of MOME's education programme.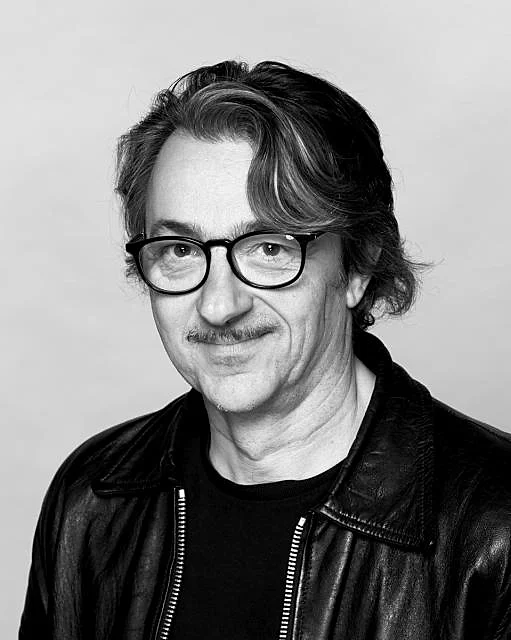 Biography
He has been seriously involved in photography since he was a teenager. His Hungarian Academy of Applied Arts thesis, entitled 'Bunda' (Fur), which he completed in 1991, set the course of his career for a long time. Initially, he created photographs for various clients, which appeared in advertising and cultural posters, publications and books. He has worked for international agencies such as McCann Erickson, GGK and Young and Rubicam, and has also created a project called Open Air 8x10, which was exhibited at the International Center of Photography School.

In 2007, he was invited to join the teaching team at MOME, and soon afterwards he was accepted to the MOME Doctoral School, where he worked on his own creative area, human attachment. In his doctoral thesis "Philémon's Dream - The Ideal of Eternal Marriage", he explored the problem of cohabitation through staged images of married couples.

In 2015, he was elected Head of the Photography Department at MOME, and then took on an increasing number of curatorial, organisational and supervisory roles. Meanwhile, he created an exhibition entitled Divorce: A Difficult Decision, in which he explored the emotions of divorce through his staged photographs of divorced parents. He then worked with young people whose parents he photographed in his series on marriage and divorce. In 2018, he was awarded the Rudolf Balogh Prize for his work.
Awards, recognition
Golden Drumstick Award, Portoroz, 2002
AD Spot Award, Milano, 2000
Non profit campaign, Publicita Progresso
Achievements
Ponton Gallery Budapest, 2014
Robert Capa Contemporary Photography Centre, Project Room, Budapest, 2016
Synthesis Gallery, Sofia, 2022