Judit Benczik
teacher of engineering, workshop leader
Engineering teacher, manager of the TechPark Fashion Workshop. Judit teaches the Sewing Technique, Couture and Tailoring Technique courses at MOME CRAFT. She also teaches textile design courses at PreMOME, the TechPark's kids' camps. Between 2018 and 2022, she was a member of the ethics committee of the senate.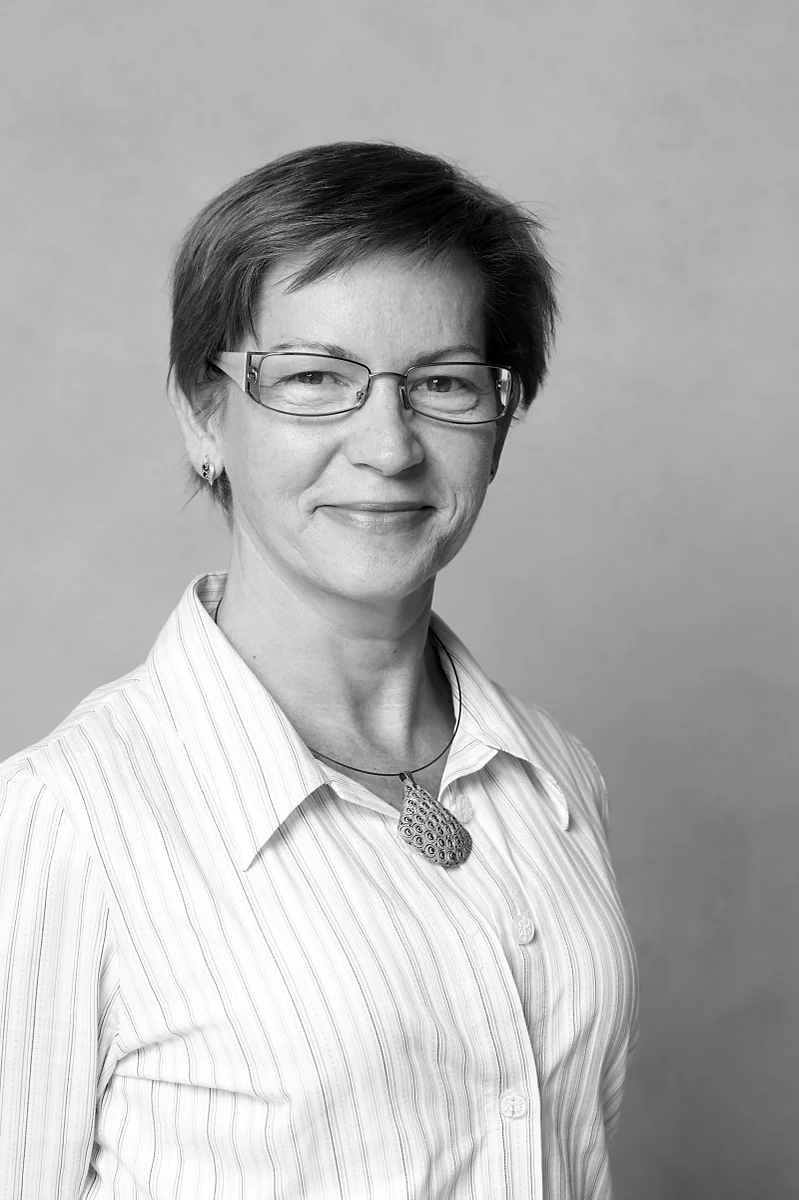 Biography
After completing the College of Light Industry Engineering (1984), she was a model designer and production manager at various Hungarian fashion companies for 11 years. Between 1995 and 2016, she worked at the Model Fashion School in Budapest, as a technical lead. Then, as an engineering teacher, she taught theoretical and practical garment-industry subjects.
As the head of practical education and as a general deputy principal for six years, Judit was responsible for managing and developing theoretical and practical training in garment-industry and art education in addition to teaching. Between 2013 and 2019, she was a guest lecturer in light industry and engineering at the Department of Technical Education of the Faculty of Economic and Social Sciences of the Budapest University of Technology and Economics, where she taught theoretical and practical subjects in specialised methodology.
Judit has been a member of the Hungarian Society of Textile Technology and Science for over 30 years, and since 2010 has been a member of the Administrative Committee In 2010, she was on the judging panel of the Hungarian Design Award. She is the chair of the Professional Star, the Outstanding Hungarian Teacher in the Profession, which is a women tailors' competition. She has prepared digital curricula on Sewing Technology as part of the training evolution project and for the entire Fashion Technology course as part of the K:MOOC programme. She managed the workshop of the Fashion Design and Technology category at the 6th EUROSKILLS BUDAPEST in 2018. As part of the St. Stephen's Day event series, she helped implement the Sustainability Workshop (2021 and 2022). Co-author of a textbook on design and modelling (I. Benkő - J. Benczik (2002): Drawing for Women's Dressmaking II. Műszaki Publishing House Bp.)

Professional works
NSZFI (TÁMOP 2.2.1-08/1-2008-0002) project
digital version of the course
Awards, recognition
Award for Outstanding Association Work, 2019
Textile Technical and Scientific Association
certificate of recognition and gold medal