Moholy-Nagy University of Art and Design
Social Impact Hackathon
As a part of MOME Innovation Center's and the Incubation Program's open innovation initiatives, our
Social
Impact
Hackathons
aim at nurturing young
talent
and finding practical application of
design
competences.
The Social Impact Hackathon is MOME Innovation Center's flagship event series, taking place twice a year. The sprint-like competitions engage interdisciplinary groups of talented people and facilitate the process to find workable, well-designed solutions to social and environmental challenges of the 21st century.
The open innovation event encourages participants to test and expand their skillset in a fun yet competitive environment, while also allowing them to network. Teams with innovative ideas also get invited to our Incubation Program, where they get to develop their ideas into market-ready business plans.
Core Values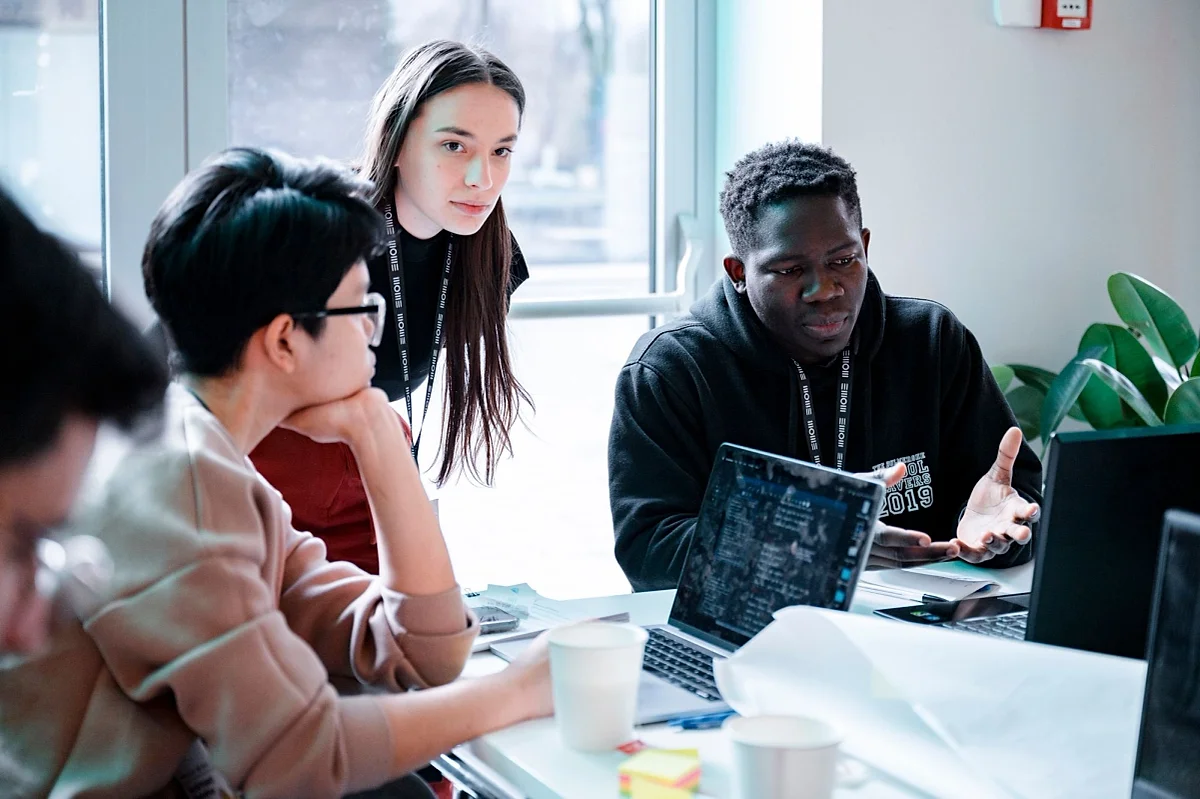 We are using MOME's unique skillset to host high-quality hackathons, where teams do not only ideate but design comprehensive solutions.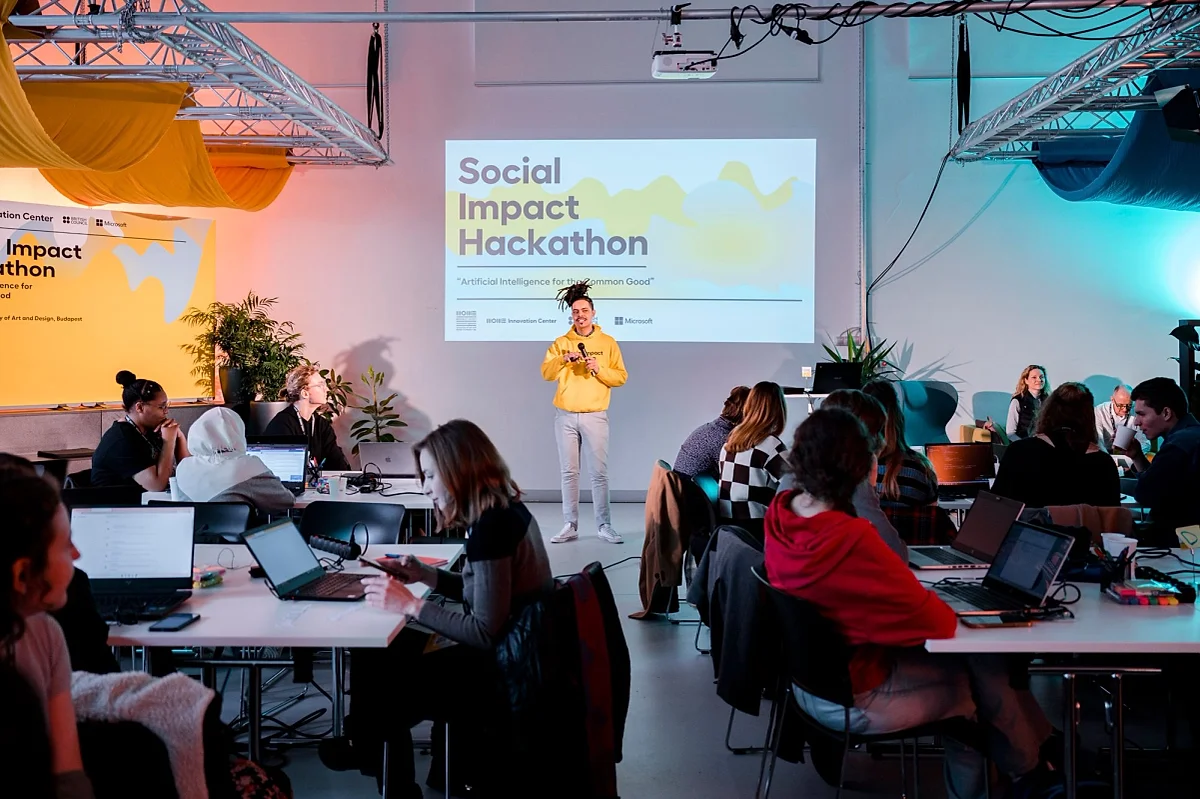 2.
Our social impact focus
We are focusing our collective efforts to find solutions to social and environmental challenges that affect our daily lives.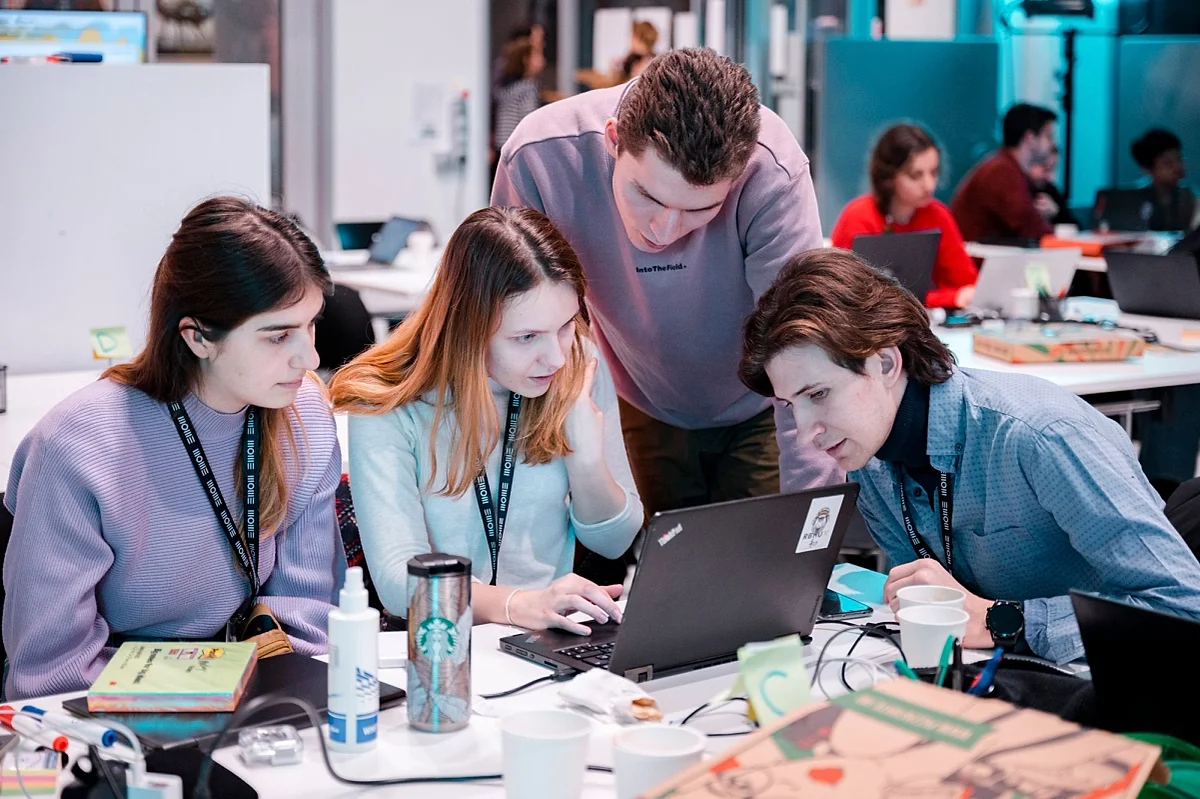 3.
Our collaborative approach
We are bringing talents together from diverse backgrounds, different fields of study and different institutions so they can create high value-added proposals.