Moholy-Nagy University of Art and Design
Social Impact Hackathon
Artificial Intelligence for Green Cities
Social Impact Hackathon
Application deadline
27 November 2023 11:59 PM (CET)
Prize
€1000 & study trip to Bristol, UK
Together with the British Council Hungary, Budapest Foundation for Enterprise Promotion, EIT Health InnoStars, and Centre for Budapest Transport,
MOME
Innovation
Center
is hosting a
hackathon
to explore the theme
'Artificial
Intelligence
for
Green
Cities'
.
The Social Impact Hackathon is MOME Innovation Center's flagship event series, taking place twice a year. The sprint-like competitions engage interdisciplinary groups of talented people and facilitate the process to find workable, well-designed solutions to social and environmental challenges of the 21st century.
We are inviting young people who are passionate about sustainability and interested in innovation and creative problem-solving to work together in interdisciplinary teams and create AI-based solutions.
Details
All you need to know about the upcoming event.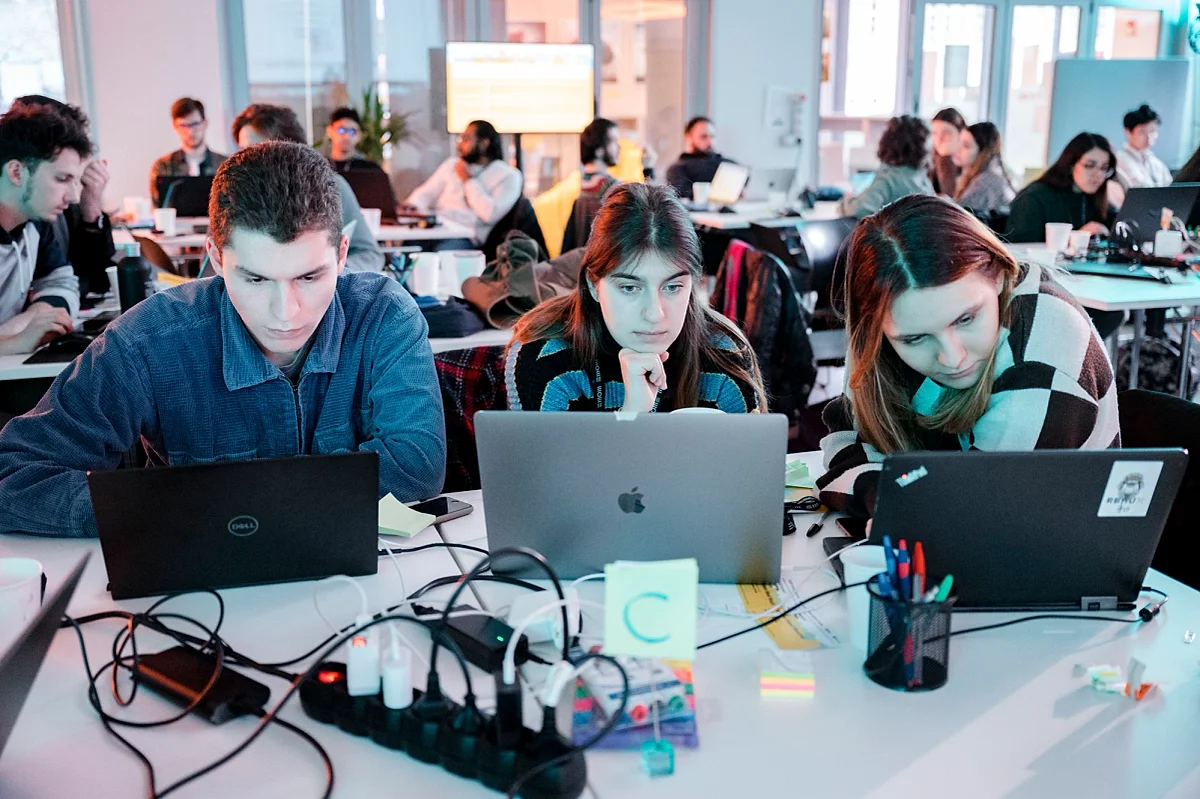 The next hackathon takes place between 7-9 December 2023. These days consist of a 1.5-day long practical training about AI and machine learning fundamentals, followed by a 24-hour hackathon challenge. The event takes place at MOME's campus.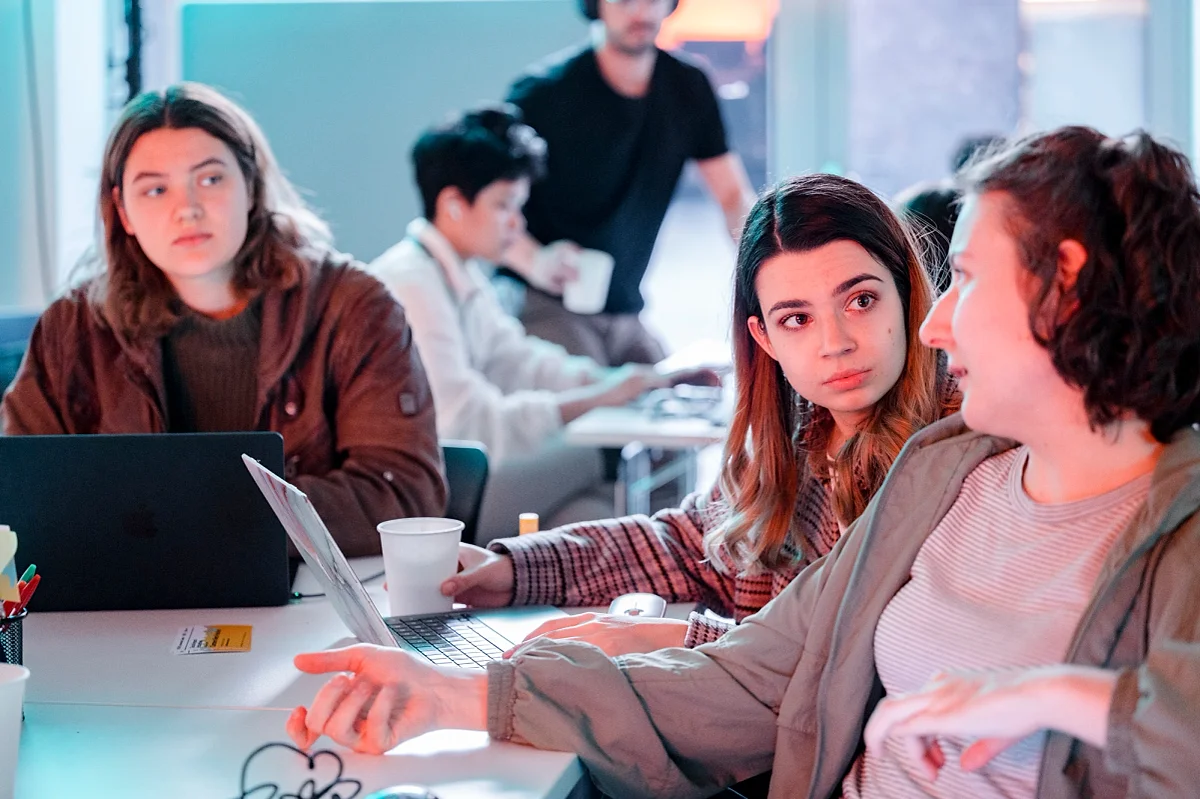 Green Cities is the theme of the upcoming event. Participants are invited to generate creative ideas aimed at improving people's lives in urban areas by making them more sustainable and eco-friendlier.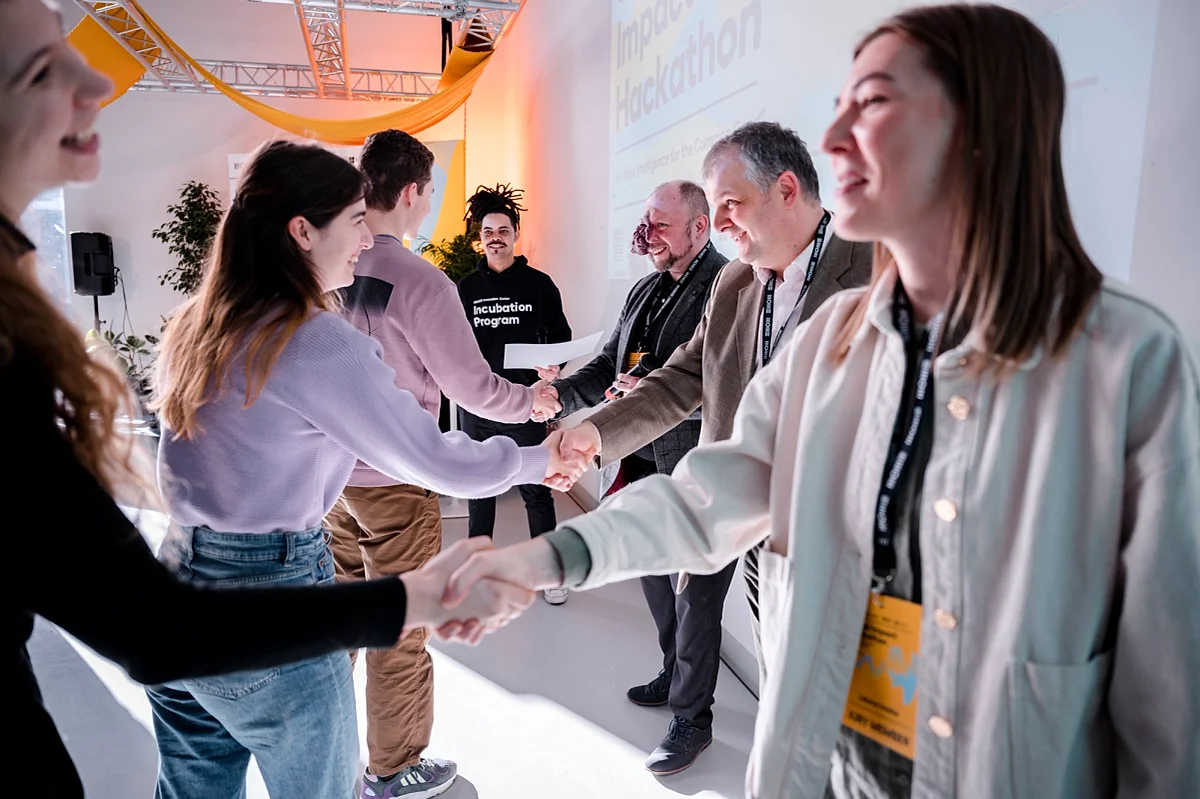 The winning team can take home €1000 cash prize and will be awarded with a study visit trip to Bristol, one of the leading sustainable cities in the UK. Here, the team will meet winners from other countries and visit relevant institutions and projects. The study trip will take place in March 2024.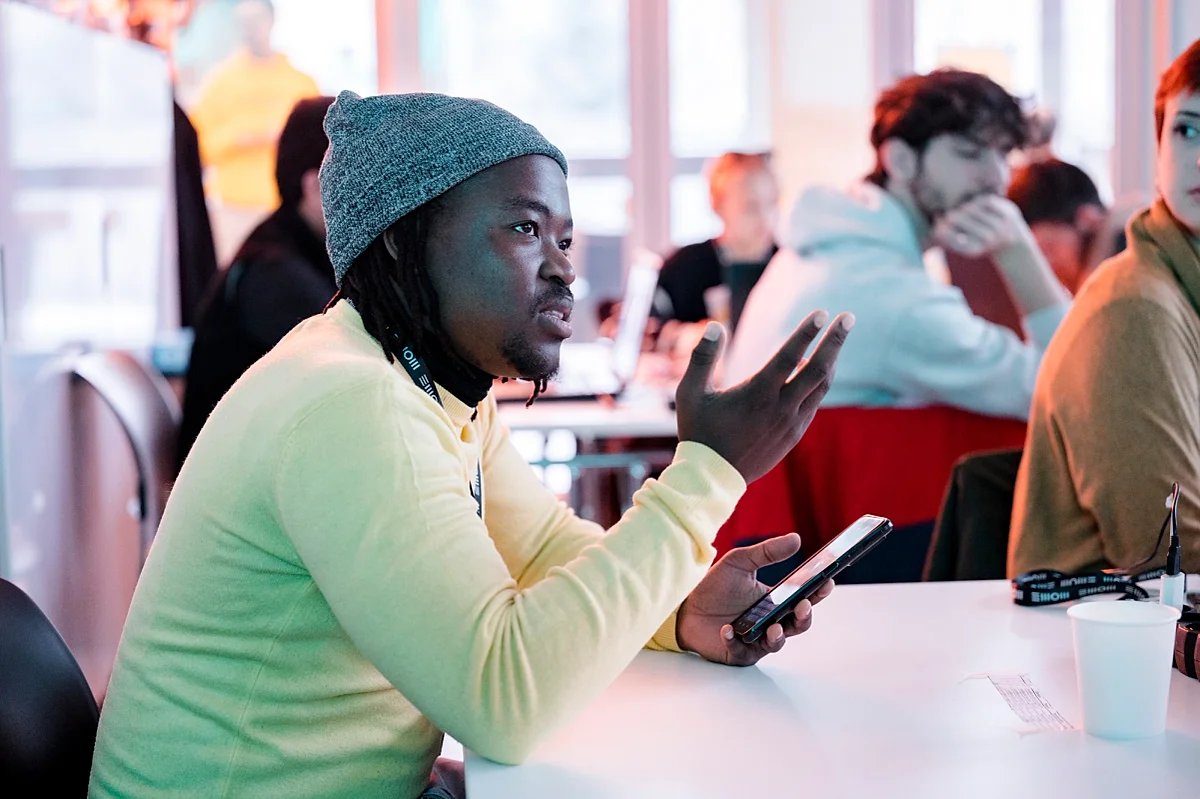 We are seeking applicants aged 18-35 from any educational or professional background. There is no need to be an expert on AI to participate, and you can apply both in a team or individually. The event is free of charge and will be held in English. After application, a screening process will determine if you have secured your spot.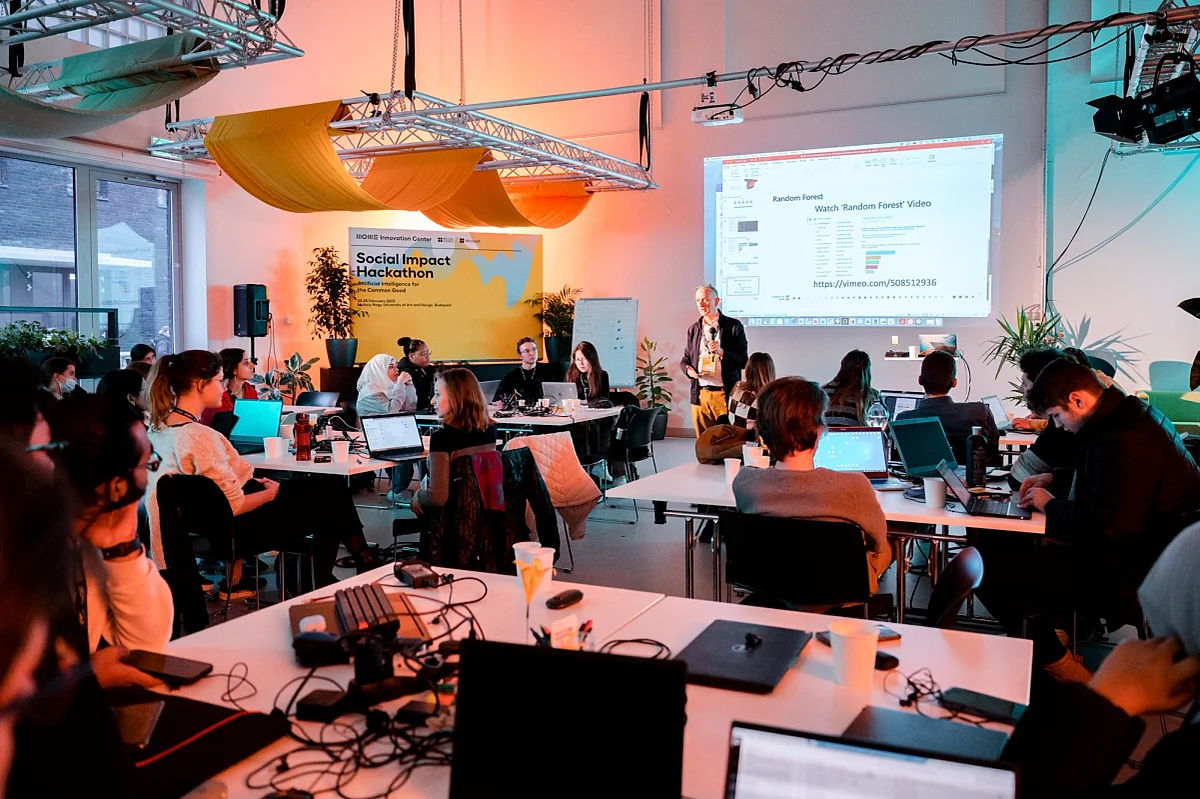 The hackathon can accommodate 50 participants. You can apply as a group of five or less, or as an individual, however, everyone will be grouped into teams of five. There will be an opportunity to meet and match to fill up the teams who apply with less than five members.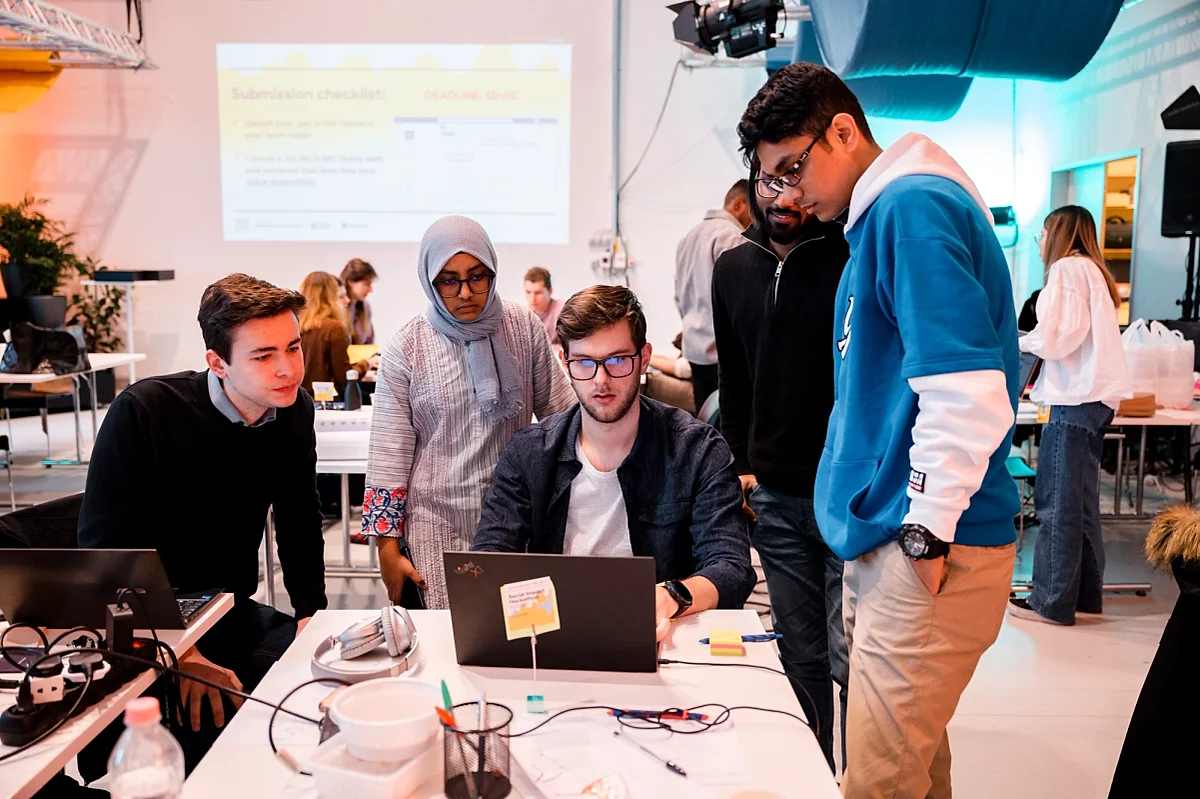 Besides a 1.5-day long crash course on AI fundamentals, the event will also host more than 20 professional experts. You get the chance to expand your professional network and start ideating a sustainable solution focused on green cities with real social impact.
Core Values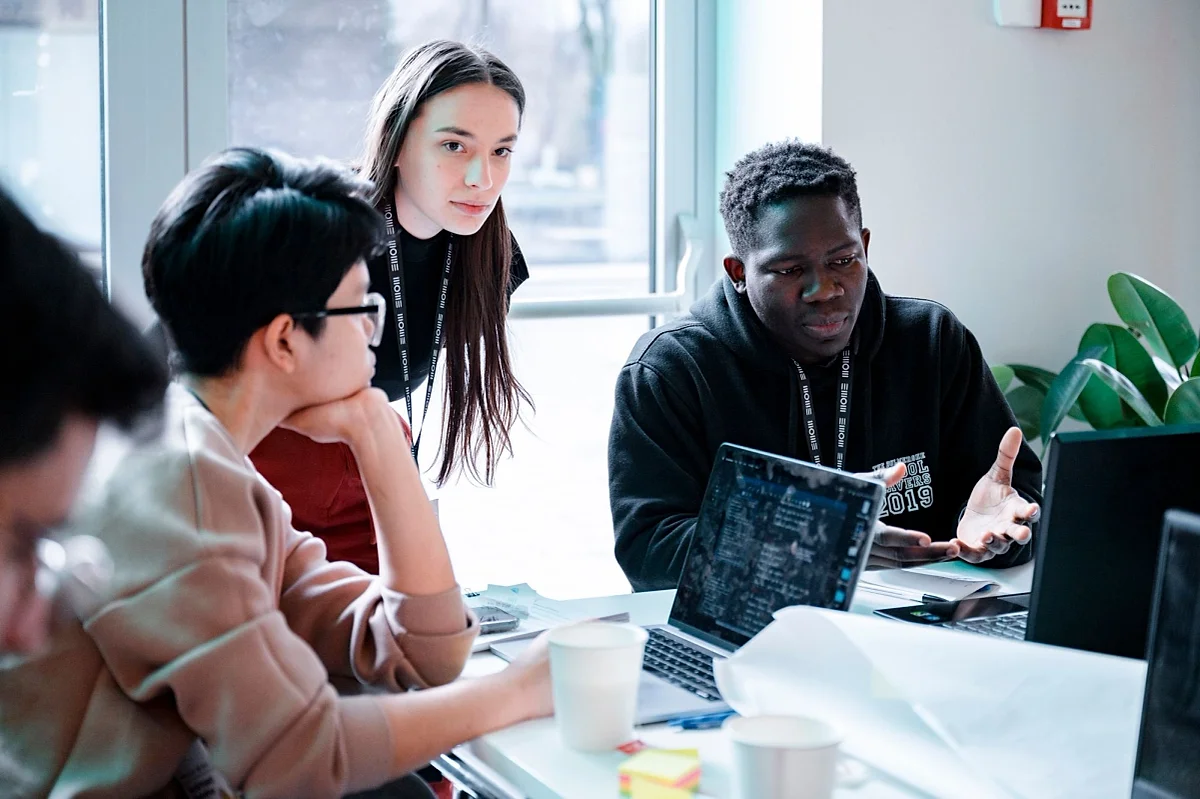 We are using MOME's unique skillset to host high-quality hackathons, where teams do not only ideate but design comprehensive solutions.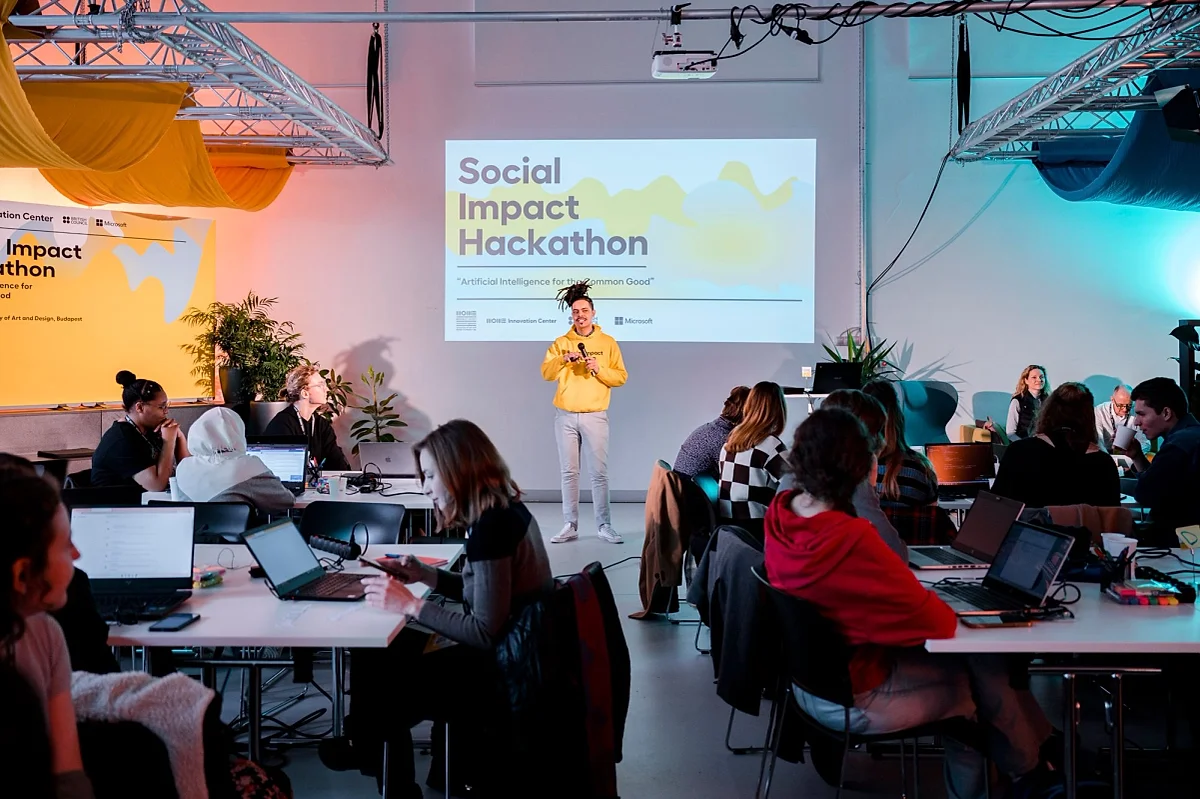 We are focusing our collective efforts to find solutions to social and environmental challenges that affect our daily lives.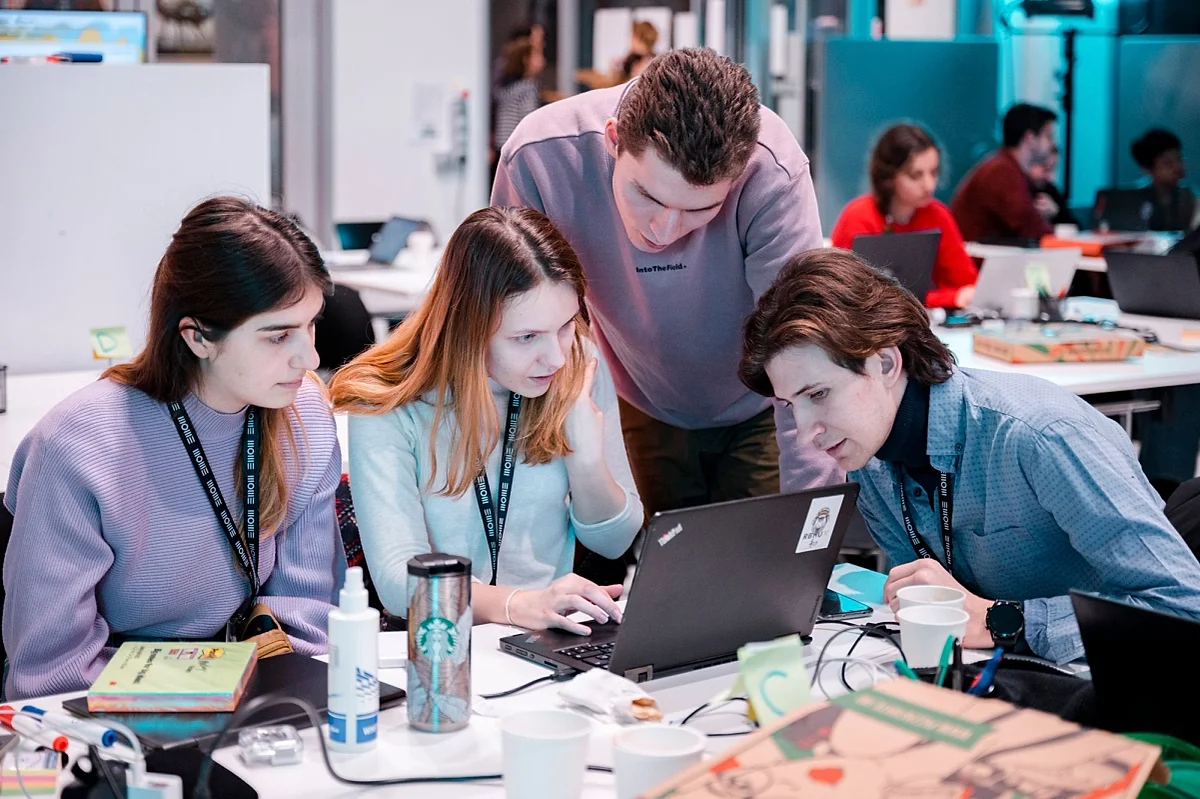 Our collaborative approach
We are bringing talents together from diverse backgrounds, different fields of study and different institutions so they can create high value-added proposals.