Social Impact Hackathon - Artificial Intelligence for the Common Good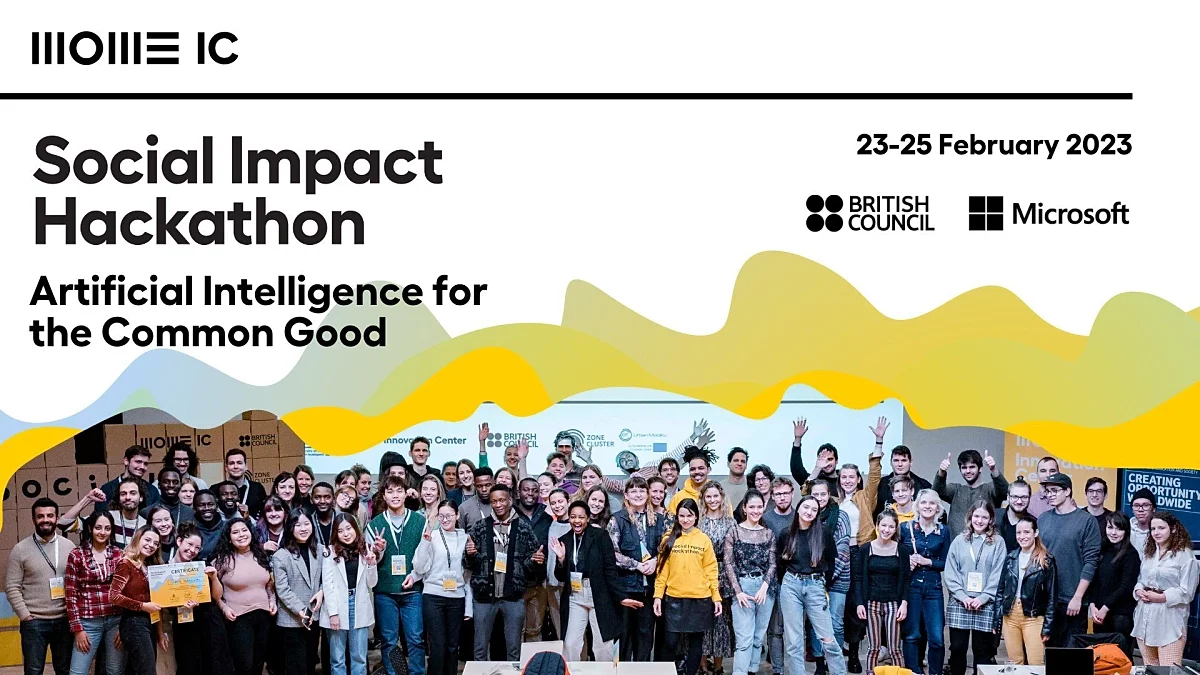 Learn about AI and win a trip to the UK!
MOME Innovation Center is joining forces with the British Council Hungary and Microsoft to host a hackathon for young people to explore and showcase the power of artificial intelligence (AI) for the common good.
We are inviting young people who are passionate about sustainability and interested in innovation and creative problem-solving to work together in interdisciplinary teams and create AI-based solutions to social and environmental challenges in either of the two main topics:
climate change or
food waste.
Note: There is no need to be an expert on AI to participate as the hackathon will involve training on AI fundamental principles! Mentors will support each team through the process.
Find out more: https://mome.hu/en/social-impact-hackathon
Register by 20 February: https://forms.office.com/pages/responsepage.aspx...
More events
Február 3-án újra Nyílt Napot tart a MOME! Ezúttal a virtuális térben...
A MOME Innovációs Központja Info session-t szervez, a márciusban induló Inkubációs programmal kapcsolatban.
A MOME és a szentesi Koszta József Múzeum közös kiállítással ünnepli meg a Petőfi Emlékévet. A 2023. január 22-én 10 órakor, a Magyar Kultúra Napján megnyitó kiállítás a Nemzet és Asszociáció – Neked, mit jelent, hogy "Hí a haza!" címmel dolgozza fel a haza és a nemzeti szimbólumok körét.