Moholy-Nagy University of Art and Design
International
MOME has been welcoming international students for over 30 years as part of the
European
Union's
Erasmus
Program
, and we are proud of our collaboration with nearly a hundred art and design universities worldwide. In 2022 September MOME also launched its first two full-time
English-language
master's
degree
programmes
to be followed by more. The growth of our international student body remains a key focus of our future goals since the presence of international students plays a key role in shaping our diverse community and culture.
ENG MA
We offer a wide range of courses in a variety of art and design subjects. Learn more about your chosen subject, find the perfect course and pursue your passion!
Regional Mobility Scholarship
MOME provides tuition fee support to foreign students who are accepted to international programs, come from a specific geographical region, and qualify for the support based on their professional accomplishments.
International Cooperations
Other study options
See the course listing below and find the perfect course at the right level and follow your passion at MOME.
As a non-degree student you can study here one or two semesters. One may study in English at all levels (MA,BA) in all areas, as Media Design, Animation, Graphic Design, Photography
Product & Industrial Design, Textile Design, Metalwork & Jewellery Design, Architecture, Theoretical Studies etc.
As an Erasmus+ student, you can study here for one or two semesters, in English language, at both BA and MA levels in all areas, such as: Media Design, Animation, Graphic Design, Photography, Product Design, Architecture, Theoretical Studies etc.
A MOME kötelességének érzi a háború elől menekülők melletti kiállást, és szolidaritást vállal az ukrán akadémiai közösséggel.
/
MOME вважає за свій обов'язок стати на захист тих, хто рятується від війни, і проявити солідарність з українською академічною спільнотою.
Student Service Centre and Registrar's Office (TIK) - International Office
Address
1121 Budapest, Zugligeti út 9-25.
Opening hours
Monday, Wednesday: 9:30-11:30, 13:00-15:00
Friday: 9:00-11:30, 12:30-14:00
English MA programmes
admission@mome.hu,
+36 30 080 0447
Erasmus incoming students
erasmus@mome.hu
+36 20 661 9155
Our Campus
Our university campus has become an open campus in dialogue with its physical and intellectual environment.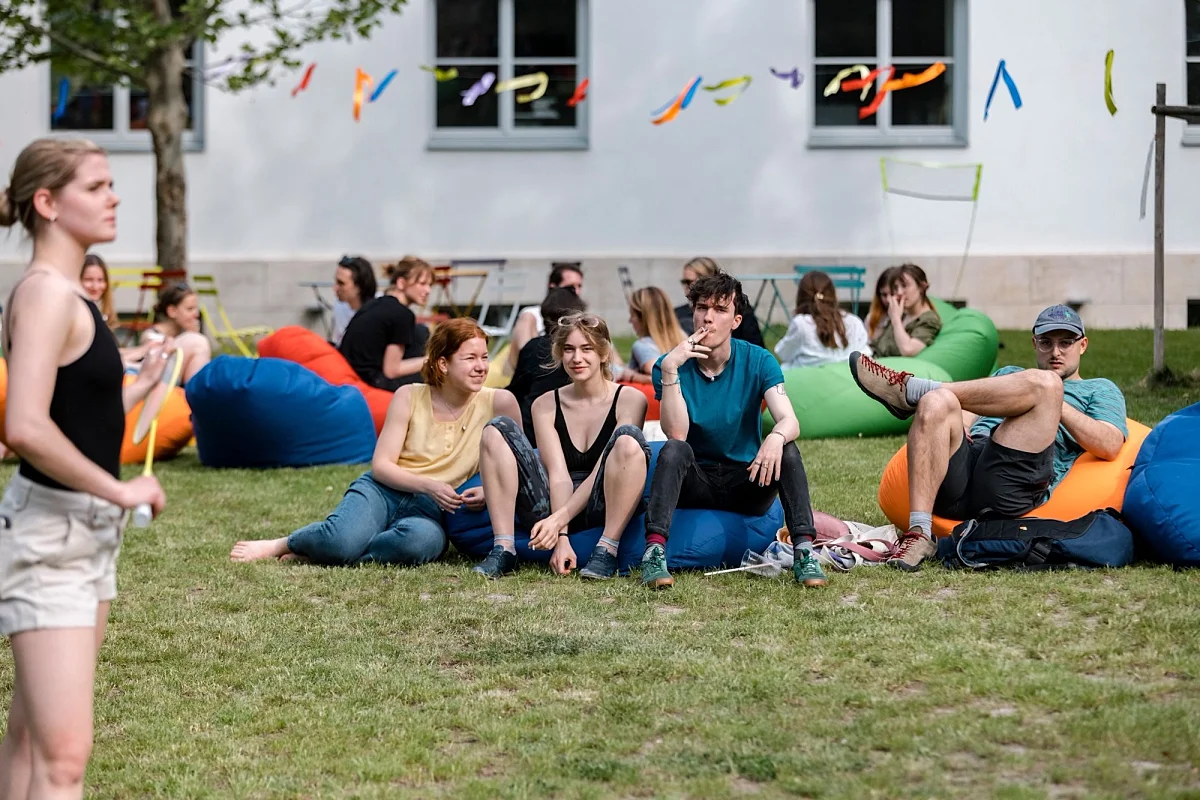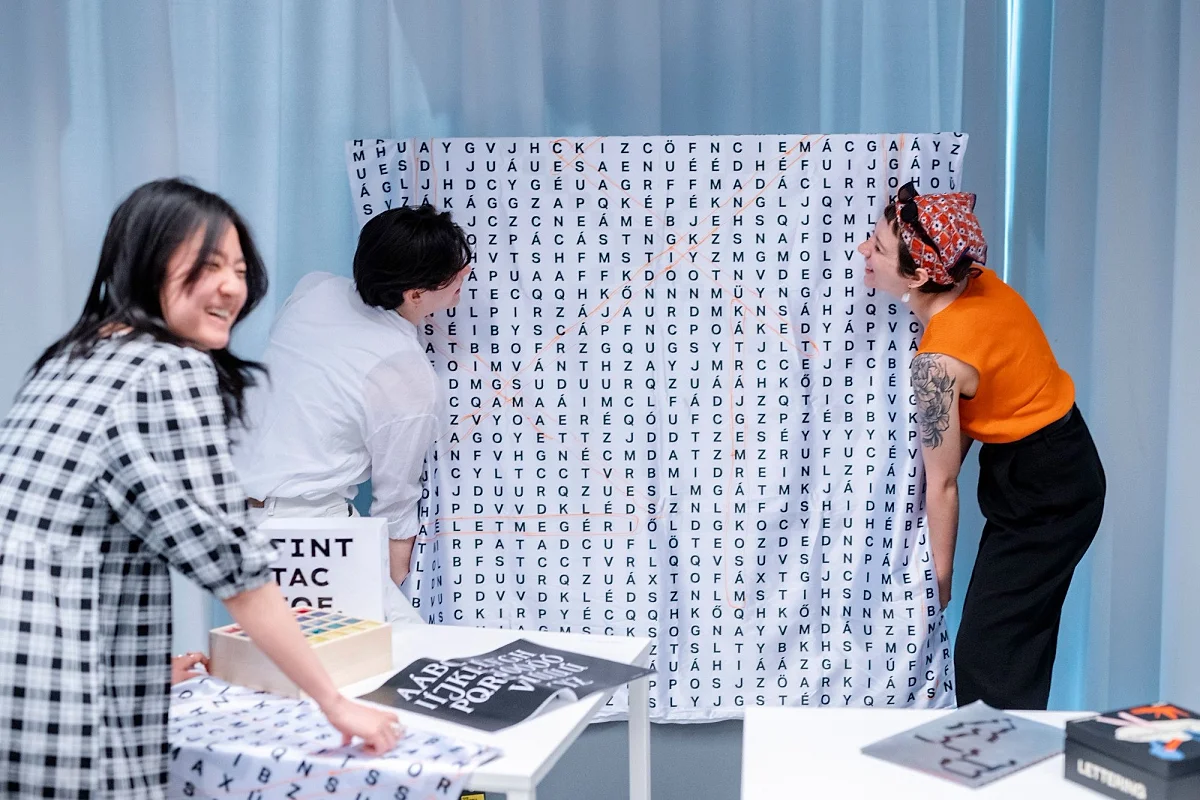 Hírek
Ismét elindult a Nemzeti Tehetség Központ és a Design Terminal START ösztöndíjprogramja, melyre olyan 18-35 év közötti fiatalok jelentkezését várták, akik ötletes megoldásokkal szeretnék segíteni a magyar társadalmat, és ebből sikeres vállalkozást is építenének.
Milyen lesz az élet 2043-ban? Mesterséges intelligencia, környezeti változások, új közlekedési eszközök, létformák… Mit hoz a jövő? Hogyan képzelik a világot 20 év múlva a mai kiskamaszok? Ezekre a kérdésekre keresi a választ 2023- ban is az Ugrás a jövőbe kreatív pályázat, arra bíztatva a hazai és határon túli tizenéveseket, hogy osszák meg elképzeléseiket a jövőről. Január 27-től ismét lehet jelentkezni a Moholy-Nagy Művészeti Egyetem (MOME) ötletversenyére.
164 év örökség - 9 tárgytervező - 9 tradicionális desszert - 9 kortárs koncepció - a MOME Tárgyalkotó szak és az ONYX Műhely közös projektje. Az ONYX Műhely célja egy olyan progresszív magyar konyha bemutatása, amely a tudomány, a gasztronómia és a művészet összefonódásán alapszik. Működésünk egyik alappillére a tehetséggondozás, melynek keretében teret adnak tehetséges fiatalok gasztronómiai, élelmiszertudományi, képző-és iparművészeti projektjeinek.
Események
A MOME Doktori Iskolája tisztelettel meghívja Önt Balogh Zsolt Péter formatervező, a Budapesti Műszaki és Gazdaságtudományi Egyetem adjunktusa habilitációs előadására iparművészet tudományágban.
Február 3-án újra Nyílt Napot tart a MOME! Ezúttal a virtuális térben...
A MOME Innovációs Központja Info & Matchmaking Session-t szervez, a márciusban induló Inkubációs programmal kapcsolatban.