Enikő Kontor ceramist I Exhibition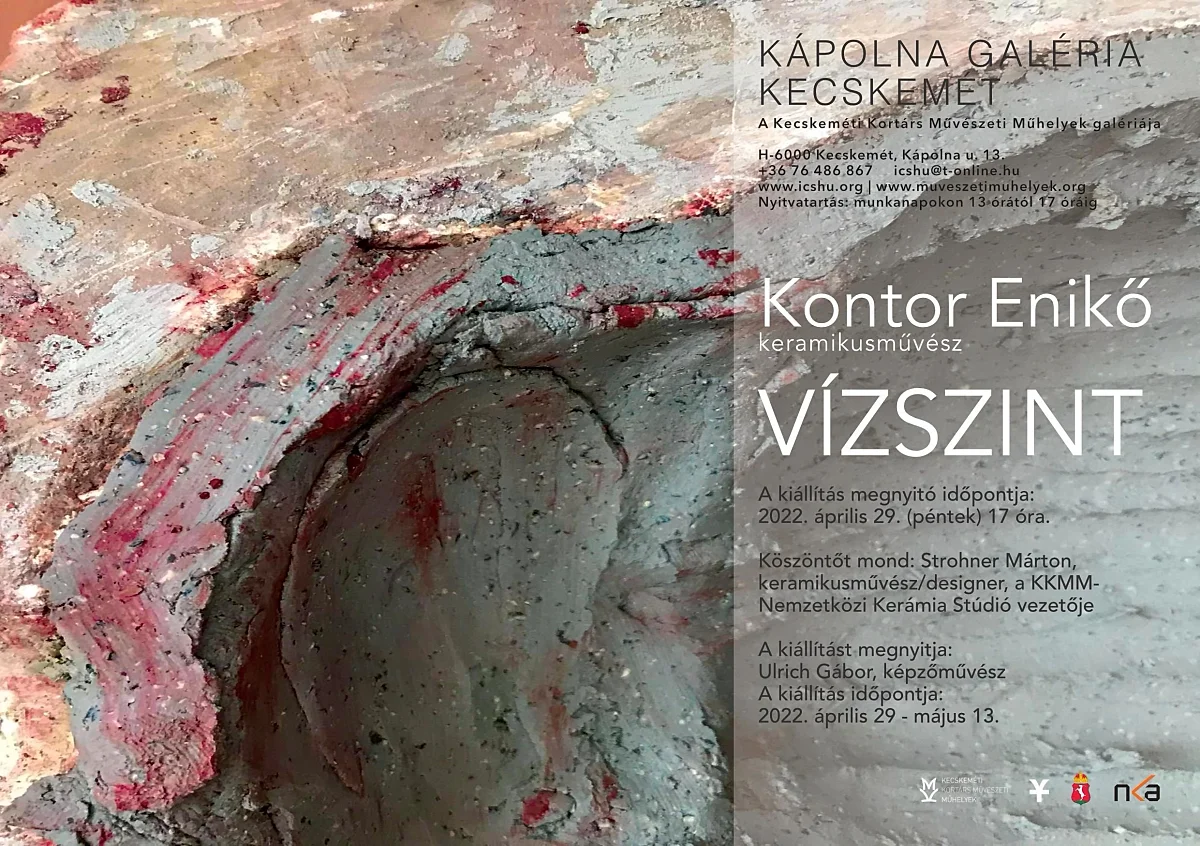 MOME alumna and ceramist Enikő Kontor's exhibition "Horizontal" can be viewed between 29 April and 13 May at Kápolna Gallery in Kecskemét.
HORIZONTAL
"The axes are moving.
Events are unfolding
in a parallel line
to the flat expense of the quiet water.
This is what makes
the outcome so smooth
and reassuring."
( Enikő Kontor)
The exhibition is open
between 29 April and 29 May 2022 on weekdays from 1 p.m. to 5 p.m. at Kápolna Gallery (6000 Kecskemét, Kápolna u. 13.)
We look forward to seeing you at the event.
More events
At the end of March, Mirko Ilić, graphic designer and poster artist, will visit our university (MOME Budapest, Hungary) from New York.
The opening event of the master class of Margeaux Claude is a public lecture not only presenting her works, but also providing a glimpse into the possibilities of American art education and the Fulbright scholarship.
On Wednesday, March 22, from 17:00 to 19:00, Annabella Hevesi will talk about the adventures and challenges an emerging designer can face during product development - at home, as a woman. Since 2018, Annabella has been the lead designer of the Line and Round studio, and they worked with clients such as the Opera House, Sopron Basket and the Four Seasons Hotel.