Incubation Program Open Session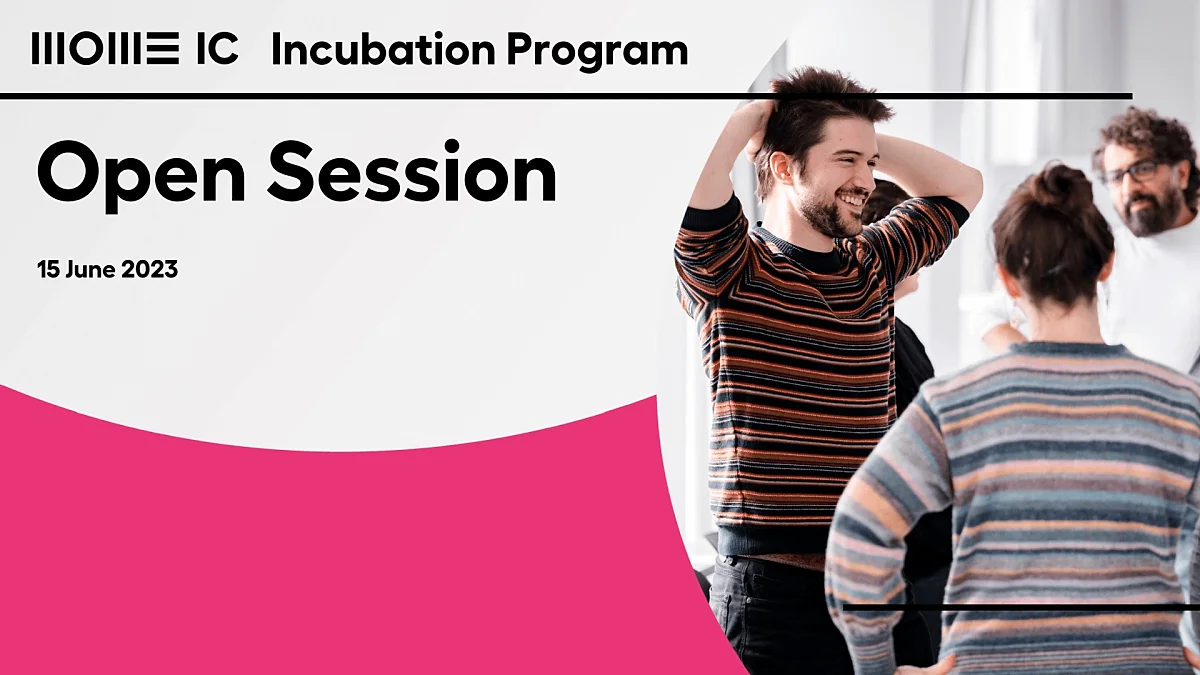 We are organising an open session on campus to introduce you to opportunities offered by some of our partners and stakeholders.
The MOME Innovation Center is dedicated to adding value to student and faculty projects by taking innovative ideas and transforming them into fully developed business concepts. Our design-driven incubation program leverages the strengths of our university to foster and nurture young talent.
At the same time, we also try to expose students, faculty staff, and graduates to other meaningful opportunities that one can pursue in Hungary.
That said, if you have a passion for entrepreneurship, innovation, and incubation services, we have an exciting event coming up that you won't want to miss. We are organising an open session on campus to introduce you to opportunities offered by some of our partners and stakeholders.
This event offers you the chance to gain valuable insights from experienced individuals in the field. It's also a fantastic opportunity to expand your knowledge and network within the entrepreneurial ecosystem.
RSVP Form: https://forms.gle/zV5ubr6bZHatGYan8
Date:
15 June 2023
Event Venue:
Moholy- Nagy Művészeti Egyetem,
1121 Budapest, Zugligeti street 9-25
MOME UP_Building 402
Timeline of the event:
17.00 - 17.05: Opening remarks
17.05 - 17.25: Presentation by Dr Gabriella Baráth - Senior Project Coordinator @ Erasmus for Young Entrepreneurs
17.25 - 17.45: Presentation by Sári Miklós - Head of Mentoring Program
17.45 - 18.05: Presentation by Péter Takács, Co-Founder of Future Founders Club
18.05 - 18.50: Open discussion with Peter Csillag - Angel of HunBAN.
Topic: How to talk with investors and understanding what investors are looking for in early-stage ideas
18.50 – 19.00: Closing remarks
More events
In line with the established practice of international fashion schools and in sync with international fashion week calendars, the MOME FASHION SHOW returns under the professional tutelage of Ildikó Kele and Dóri Tomcsányi. The Fashion Show and Exhibition will feature a selection of diploma works by Textile Design BA and Fashion and Textile Design MA students.
The Budapest Design Week has been bringing together design professionals and enthusiast of the capital in mid-October for 20 years with exciting events. As part of these, Moholy-Nagy University of Art and Design once again presents a selection of diploma projects by freshly graduated MA students, this time downtown, off the University Campus.
A 5-day intensive course to help you learn the business basics and the design thinking methodologies to develop an initial Proof ofConcept (PoC)!