MOME IC Incubation Program - Info & Matchmaking Session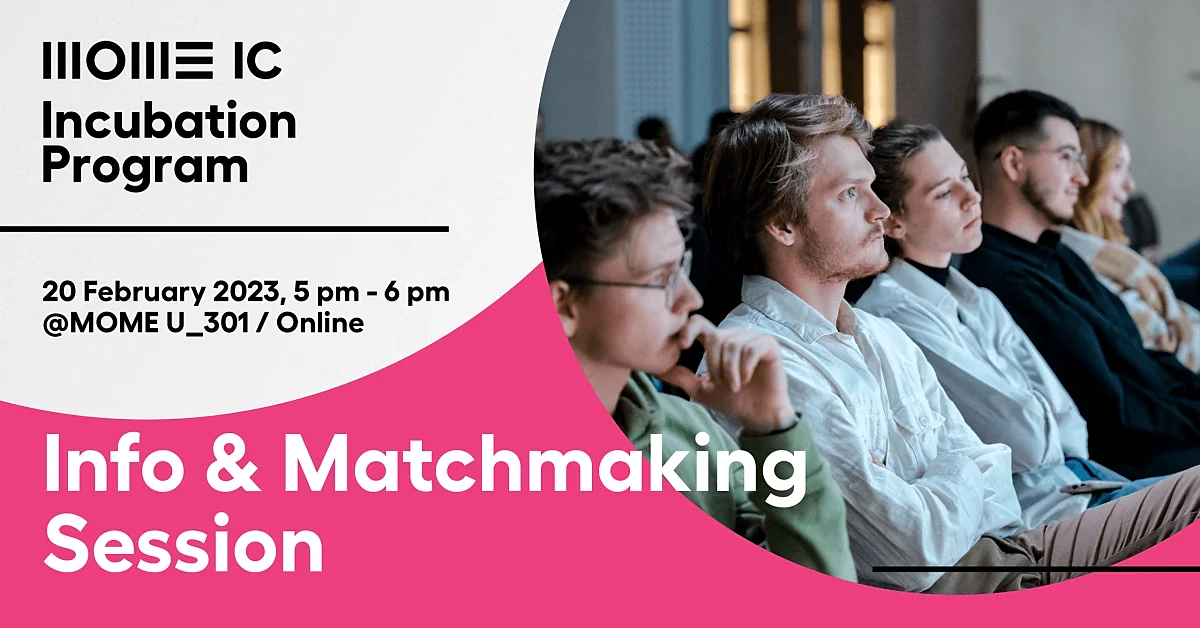 Info & Matchmaking Session where we answer all your questions about MOME IC's incubation program, and where you can find your dream team!
In MOME IC's incubation program, our goal is to help participants in developing entrepreneurial skills, improving self-confidence, and transforming their innovative ideas into more developed business concepts.
During the info session, we answer your questions, such as:
Who is eligible to participate?

Can you apply individually or in teams?

Who is the ideal participant?

What are the perks of this incubation program?
... and anything else that comes to your mind!
The matchmaking will also give you an opportunity if you have an idea but no team yet, to pitch your idea and find the ideal participants! Vice versa, if you feel you have te entrepreneurial drive and no idea, listen to others and join their team!
We will also have snacks and drinks - hope to see you there! In the meantime, you can find out more about the incubation program at: https://mome.hu/en/incubation
More events
At the end of March, Mirko Ilić, graphic designer and poster artist, will visit our university (MOME Budapest, Hungary) from New York.
The opening event of the master class of Margeaux Claude is a public lecture not only presenting her works, but also providing a glimpse into the possibilities of American art education and the Fulbright scholarship.
On Wednesday, March 22, from 17:00 to 19:00, Annabella Hevesi will talk about the adventures and challenges an emerging designer can face during product development - at home, as a woman. Since 2018, Annabella has been the lead designer of the Line and Round studio, and they worked with clients such as the Opera House, Sopron Basket and the Four Seasons Hotel.