MOME IC Incubation Program - Info & Matchmaking Session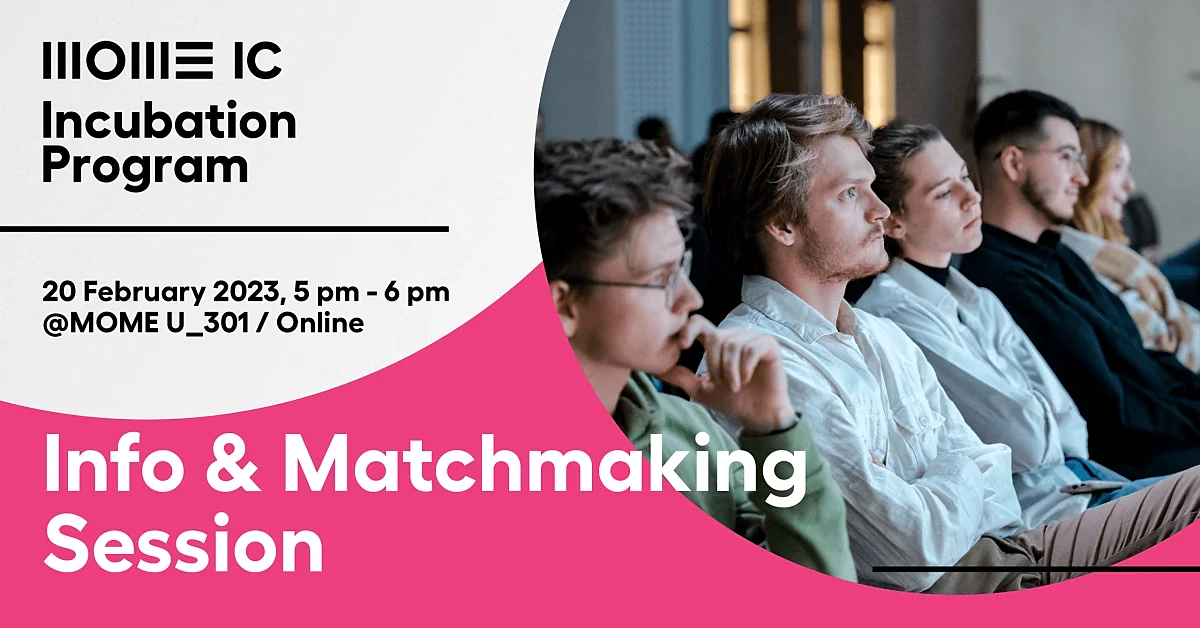 Info & Matchmaking Session where we answer all your questions about MOME IC's incubation program, and where you can find your dream team!
In MOME IC's incubation program, our goal is to help participants in developing entrepreneurial skills, improving self-confidence, and transforming their innovative ideas into more developed business concepts.
During the info session, we answer your questions, such as:
Who is eligible to participate?

Can you apply individually or in teams?

Who is the ideal participant?

What are the perks of this incubation program?
... and anything else that comes to your mind!
The matchmaking will also give you an opportunity if you have an idea but no team yet, to pitch your idea and find the ideal participants! Vice versa, if you feel you have te entrepreneurial drive and no idea, listen to others and join their team!
We will also have snacks and drinks - hope to see you there! In the meantime, you can find out more about the incubation program at: https://mome.hu/en/incubation
More events
As part of the Contemporary Jewelry Week organised for the 9th year in a row on 23 September, a masterclass will be held by Belgian fine artist David Huyke presenting his professional journey and unique technique based on the use of granulation.
The two-day event will examine the cutting-edge technologies and latest breakthroughs in material research and explore new frontiers in sustainable design and manufacturing through showcasing new materials made from waste.
The Future Potentials Observatory (FPO) is pleased to invite you to its 2nd International (hybrid) Workshop dedicated to obtain an overview of its research directions in the fields of Future Potentials, Geopolitical Frontiers, Innovation and Design Horizons and Digital Futures in an East-West context.