More-than-human data storytelling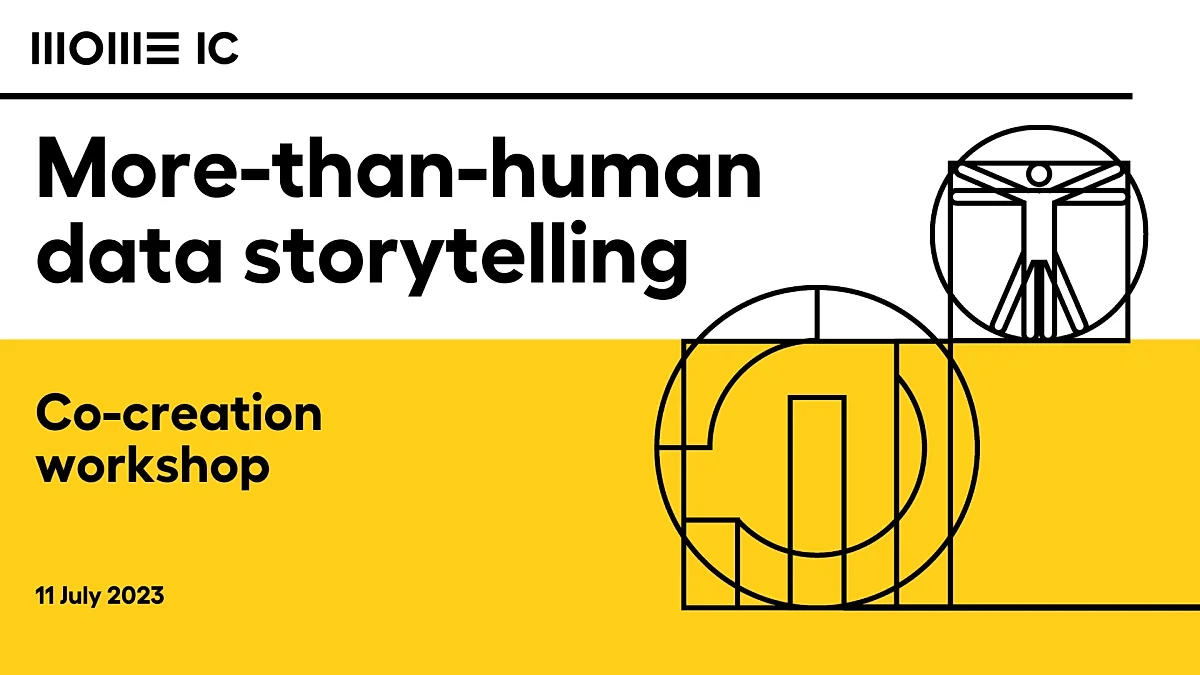 During the workshop, we'll inspect what new role data can play in future urban interactions.
Data about urban life, its people, nature, services, and resources are collected and used in various ways, designed to focus primarily on human behavior and interactions. Going beyond this, we'll explore how the perspectives of human-centered sustainability could be expanded within the 'smart city.'
During the workshop, we'll inspect what new role data can play in future urban interactions which take into account the mutual relationships between human and non-human 'users' and how can digital infrastructure help create more just living spaces for all city dwellers, human and non-human, small and large, visible and invisible?
The workshop willbe held by Judit Boros and Damla Cay, researchers of MOME Innovation Center. This is an English-speaking event.
Participation in the workshop is free, but the number of participants is limited and registration is required. Registration link: https://www.addevent.com/event/EL17415092
Date: 11 July 2023
Time: 2 pm - 5.30 pm
Place: Gondűző building @ MOME Campus, 1121 Budapest, Zugligeti út 9-25.
The workshop takes place within the framework of the 'more-than-human-centered placemaking' research project, with the support of MOME Innovation Center. Project manager: Judit Boros - boros.judit@mome.hu
More events
In line with the established practice of international fashion schools and in sync with international fashion week calendars, the MOME FASHION SHOW returns under the professional tutelage of Ildikó Kele and Dóri Tomcsányi. The Fashion Show and Exhibition will feature a selection of diploma works by Textile Design BA and Fashion and Textile Design MA students.
The Budapest Design Week has been bringing together design professionals and enthusiast of the capital in mid-October for 20 years with exciting events. As part of these, Moholy-Nagy University of Art and Design once again presents a selection of diploma projects by freshly graduated MA students, this time downtown, off the University Campus.
A 5-day intensive course to help you learn the business basics and the design thinking methodologies to develop an initial Proof ofConcept (PoC)!