More-than-human placemaking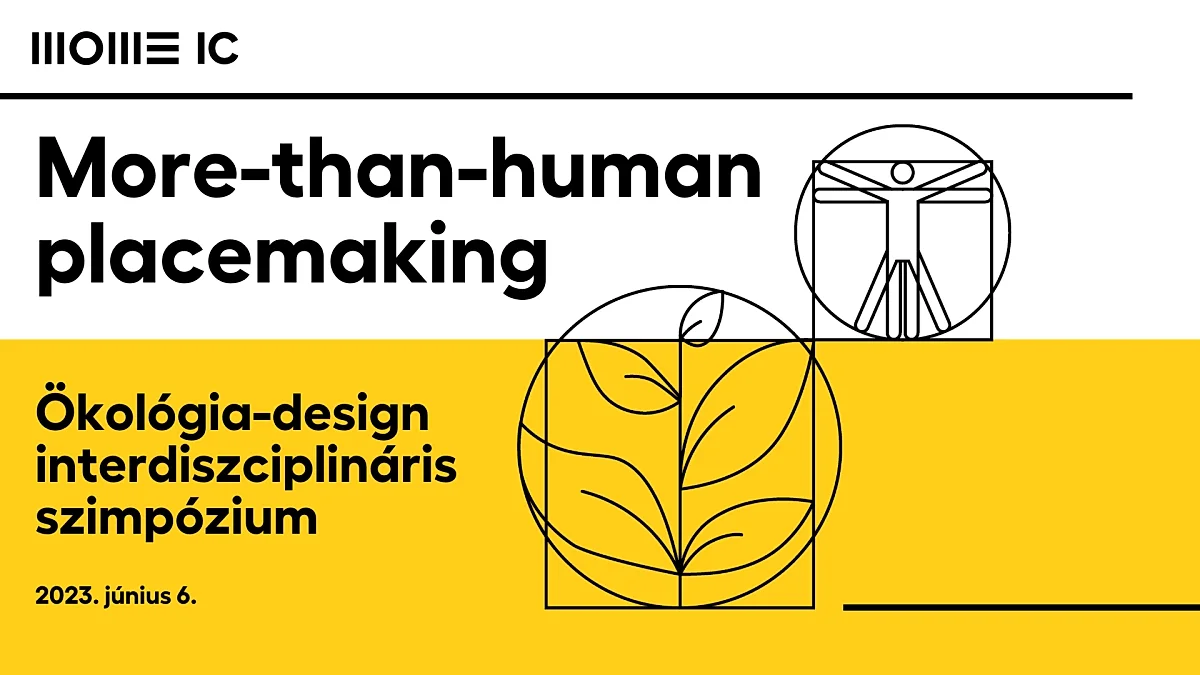 The primary goal of the thematic symposium organized by MOME Innovation Center is to enliven academic public life at the university, promote knowledge transfer between disciplines and network.
More-than-human placemaking - Az ember-központú tervezésen túl
Ökológia-design interdiszciplináris szimpózium: A MOME Innovációs Központ által rendezett tematikus szimpózium elsődleges célja az egyetemi tudományos közélet élénkítése, a diszciplínák közötti tudástranszfer és kapcsolatépítés elősegítése. A szimpózium az emberközpontú tervezésen túlmutató 'more-than-human-centered' design alkalmazási lehetőségeit járja körbe.
Az ökológia oldalt szemléletes előadások képviselik a bogarak, madarak, denevérek és egyéb állatok szemszögéből, rávilágítva a design döntések városi életterekre gyakorolt következményeire. A design oldaláról pedig feltérképezzük a természetközeli városi terek kialakításának 'placemaking' eszközeit, hogy a városi környezet minden élet (emberi és nem emberi) számára befogadó legyen.
Program, előadók:
14:00 - 15:30: rövid előadások
• Dr Weiperth András - Magyar Agrár- és Élettudományi Egyetem: városi ökológia
• Bányai Zsombor - Magyar Agrár- és Élettudományi Egyetem: városi botanika
• Orbán Zoltán, Magyar Madártani és Természetvédelmi Egyesület: madarak és város
• Dr Szentiványi Tamara, Ökológiai Kutatóközpont: denevérek és a város
• Dr Boros Judit, MOME Innovációs Központ: more-than-human-centered design
• Illés Zsófia Szonja, MOME Doktori Iskola, iASK - Környezeti Kutatócsoport: érzékszervi módszerek a more-than-human design kutatásban (esettanulmány: tiszai ártéri gazdálkodás)
15:30 - 17:00: More-than-human placemaking eszköz tesztelése workshop formátumban
17:00: Összegzés & zárás
A szimpóziumra a regisztrációt lezártuk.
Időpont: 2023. június 6, 14.00 - 17:30
Helyszín: MOME campus, UP épület / 401 - 1121 Budapest, Zugligeti út 9-25.
More events
Each year, the Architecture MA students of MOME's Architecture Institute explore a specific subject. The focus of the 2022/2023 academic year was adaptive reuse.
Diplomacy on Ice: The International Politics of Antarctica
The International Service Design Day takes place on 1 June. To mark this occasion, we invite everyone interested in the subject for an inspiring discussion with Hungarian experts about the most pressing dilemmas currently faced by the Service Design industry.