Online training for film and media arts teachers interested in digital education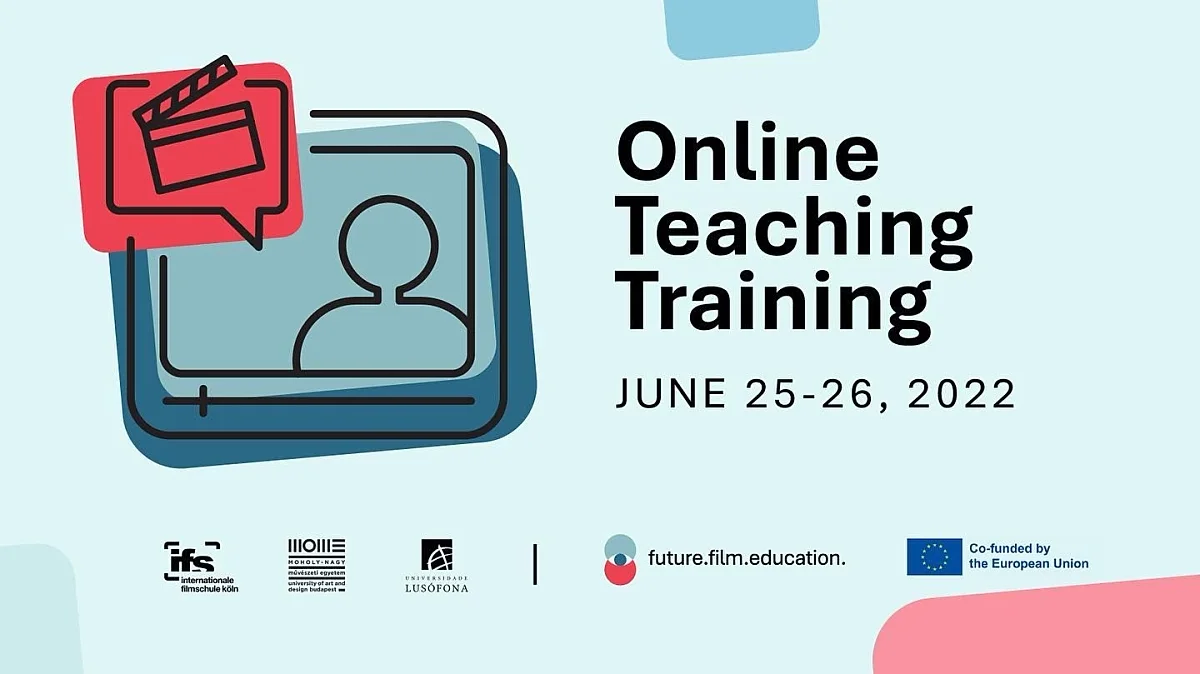 Are you a film or media arts teacher seeking new approaches to teaching online? future.film.education invites you to seize the opportunities of online teaching in our free online teaching training course.
The future.film.education is a collaborative research project aiming to contribute to a more innovative, inclusive and diverse film and higher education environment, both on- and offline.
The joint project brings together three European film and art schools, namely ifs internationale filmschule köln (DE), Moholy Nagy University of Art and Design (HU) and Universidade Lusófona (PT), to develop specialised toolkits and a MOOC for online teaching and diversity. These outcomes will help improve the quality and capacity of online teaching and further strategies for considering diversity and inclusion as core learning outcomes of film, media and arts study programmes. The toolkits and MOOC will be freely available on this website.
This project is co-funded by the Erasmus+ Programme of the European Union within the call for "Cooperation for innovation and the exchange of good practices - Partnerships for Digital Education Readiness".
In two days, you will have the chance to redesign your courses and prepare them for the online classroom. In a peer case review with other film and media arts teachers, you will acquire the fundamentals of e-learning and be able to share ideas and challenges.
Sign up to explore how you and your students can benefit from digital and online platforms. In this course you have the opportunity to sketch your own future online course(s). Please bring your course topics with you.
All you need is a microphone and a webcam. No special IT skills are required.
The workshop is free of charge and open to 40 participants.
Event information
Date: 2022. June 25-26., 10.00 a.m.-16.00 p.m.
More events
The two-day event will examine the cutting-edge technologies and latest breakthroughs in material research and explore new frontiers in sustainable design and manufacturing through showcasing new materials made from waste.
The Future Potentials Observatory (FPO) is pleased to invite you to its 2nd International (hybrid) Workshop dedicated to obtain an overview of its research directions in the fields of Future Potentials, Geopolitical Frontiers, Innovation and Design Horizons and Digital Futures in an East-West context.
In line with the established practice of international fashion schools and in sync with international fashion week calendars, the MOME FASHION SHOW returns under the professional tutelage of Ildikó Kele and Dóri Tomcsányi. The Fashion Show and Exhibition will feature a selection of diploma works by Textile Design BA and Fashion and Textile Design MA students.