Soundlessly noisy - acoustic ecology and soundscape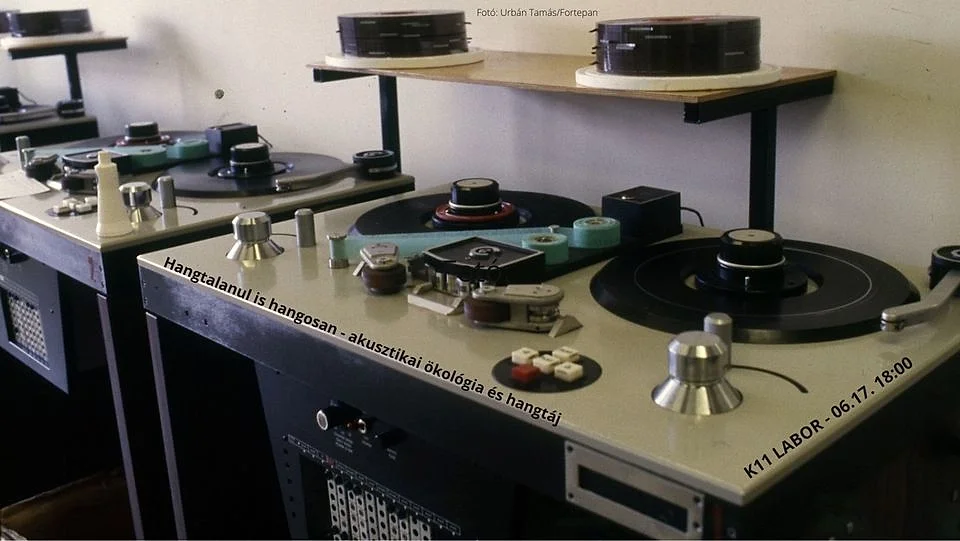 We listen to music while taking the metro, cleaning or studying or just for relaxation, on the phone, on vinyl, on the computer, over the speakers. But have you already considered that we are constantly surrounded by sounds also in various forms other than composed melodies
We listen to music while taking the metro, cleaning or studying or just for relaxation, on the phone, on vinyl, on the computer, over the speakers. But have you already considered that we are constantly surrounded by sounds also in various forms other than composed melodies? Typing, closing tram doors, conversations from next door and last but not least nature all produce sounds, and the list goes on.

What happens if these noises are summarised? What does soundscape mean and what can it be used for? How are sound vibrations around us linked to other intersections of arts? These questions will all be answered by our speakers.
The event starting on 17 June at 6:00 p.m. will feature doctoral student and teacher of the MOME Open Sound Design course Ádám Krasz, and student of MOME Institute for Theoretical Studies Réka Farkas-Kovách.

Venue: K11 cultural centre
Date and time: 17/06/2022 6:00 p.m.
Continue to the Facebook event: https://fb.me/e/1QtckWNCG
Event information
Venue: K11 cultural centre
Date and time: 17/06/2022 6:00 p.m.
More events
On Wednesday, March 22, from 17:00 to 19:00, Annabella Hevesi will talk about the adventures and challenges an emerging designer can face during product development - at home, as a woman. Since 2018, Annabella has been the lead designer of the Line and Round studio, and they worked with clients such as the Opera House, Sopron Basket and the Four Seasons Hotel.
Prominent figure of the contemporary Hungarian ceramics art, Mária Geszler will give a lecture at MOME on 22 March at 4 pm.
The exhibition The Apples of Their Eyes by Rudolf Balogh Award winning photographer and Head of the MOME Photography BA Gábor Máté DLA habil. opened on 15 March 2023 at 12 noon at the Yossi Nahmias Photography Gallery in Jerusalem (Department of Photographic Communication Hadassah Academic College).