There Is Always a Design Emergency - Paola Antonelli Masterclass at MOME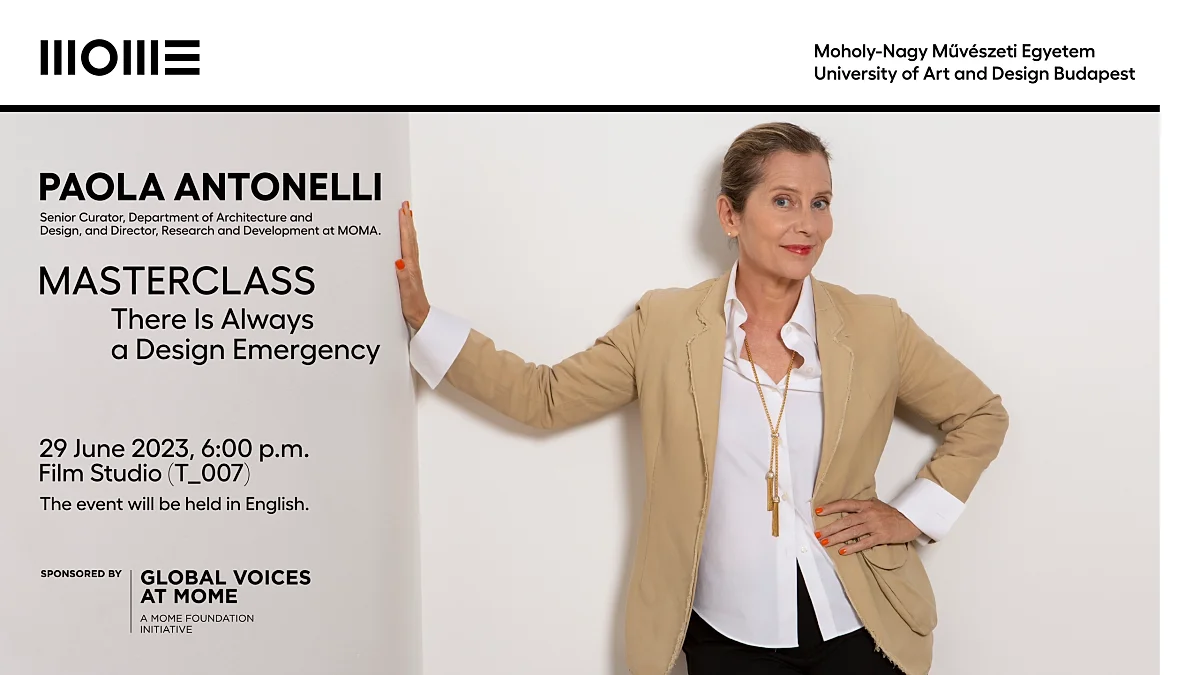 "Design is about life. And there's no moment when there's no emergency, violence, or health crisis", says Senior Curator of MoMA Paola Antonelli, who has been exploring the role of design in the context of global challenges and everyday life over the years.
The talk is is based on Antonelli's book Design Emergency co-authored with design critic Alice Rawsthorn during the pandemic following the launch of their Instagram Live series of the same name. The novel approach it heralded will be presented to the Hungarian public on the World Industrial Design Day on 29 June at Antonelli's master class entitled There Is Always a Design Emergency.

Antonelli's talk will explore the evolving role of designers responding to the world's most pressing issues, as well as the impact of their oeuvre and mindset on the whole, illustrated with good practices from all over the world.
Participation requires registration.
Registration: https://www.addevent.com/event/OQ17480157
The event is part of the Global Voices at MOME initiative, supported by the MOME Foundation.
More events
The two-day event will examine the cutting-edge technologies and latest breakthroughs in material research and explore new frontiers in sustainable design and manufacturing through showcasing new materials made from waste.
The Future Potentials Observatory (FPO) is pleased to invite you to its 2nd International (hybrid) Workshop dedicated to obtain an overview of its research directions in the fields of Future Potentials, Geopolitical Frontiers, Innovation and Design Horizons and Digital Futures in an East-West context.
In line with the established practice of international fashion schools and in sync with international fashion week calendars, the MOME FASHION SHOW returns under the professional tutelage of Ildikó Kele and Dóri Tomcsányi. The Fashion Show and Exhibition will feature a selection of diploma works by Textile Design BA and Fashion and Textile Design MA students.