Varietas – MOME D25 Anniversary exhibition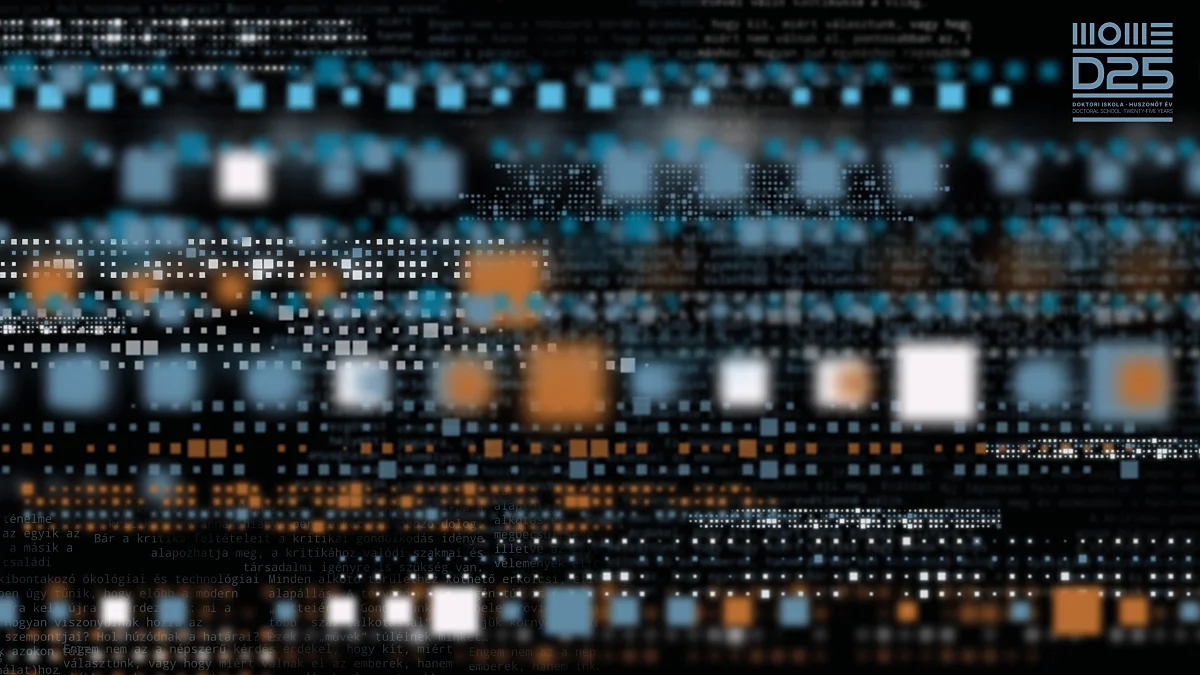 2023 marks the 25th anniversary of the Doctoral School of the Moholy-Nagy University of Art and Design. During this period, from the over 500 students it received within the past 25 years, 140 have earned a DLA or PhD, contributing fresh experience, innovations and scientific achievements to enrich the national and international scene.
More importantly, a living community of students, teachers, supervisors, thesis consultants, researchers and university staff has been forged, into a diverse knowledge base that pays homage to the old and stays open to the new.

The exhibition commemorating the anniversary and the related event series are meant to celebrate the institution and its community.
At the opening ceremony, welcome speeches will be given by President of the MOME Foundation, Rector of MOME József Fülöp, Head of the Doctoral School Hedvig Harmati and curator of the exhibition Dániel Kovács.

A exhibition will be available for viewing between 10 and 26 May at the MOME Ground, from 10:00 a.m. to 6:00 p.m.

Concept: Dániel Kovács – XORXOR
Curator assistant: Laura Sütöri:
Design and development: XORXOR - Gáspár Hajdu, Eszter Kiskovács, Gábo Papp , Flóra Petrók, Sámuel Setényi, László Szabados
Planning and execution: Medence designlab - András Gross, Tóbiás Terebessy
Video credit: Artificial Craft Kft.
Project managers: Tímea Kovács, Krisztina Zsömbör

Contributors to the development of the concept and creation of the installation: university professor Hedvig Harmati, university professor Gábor Kopek, professor emeritus László Zsótér, Júlia Gáspár, university professor Márton Szentpéteri, habil. associate professor Bálint Veres
We offer two guided tours to visitors:
On May 18th at 4 pm, the exhibition will be presented by Hedvig Harmati, the head of the MOME Doctoral School, and curator Kovács Dániel.
Register here: https://www.addevent.com/event/vp17082204
On May 23rd at 4 pm, the exhibition will be presented by curator Dániel Kovács and exhibition designer Gáspár Hajdu/XORXOR.
Register here: https://www.addevent.com/event/Yw17082212

D25 "Varietas" is supported by the Moholy-Nagy University of Arts Foundation.
More events
The two-day event will examine the cutting-edge technologies and latest breakthroughs in material research and explore new frontiers in sustainable design and manufacturing through showcasing new materials made from waste.
The Future Potentials Observatory (FPO) is pleased to invite you to its 2nd International (hybrid) Workshop dedicated to obtain an overview of its research directions in the fields of Future Potentials, Geopolitical Frontiers, Innovation and Design Horizons and Digital Futures in an East-West context.
In line with the established practice of international fashion schools and in sync with international fashion week calendars, the MOME FASHION SHOW returns under the professional tutelage of Ildikó Kele and Dóri Tomcsányi. The Fashion Show and Exhibition will feature a selection of diploma works by Textile Design BA and Fashion and Textile Design MA students.