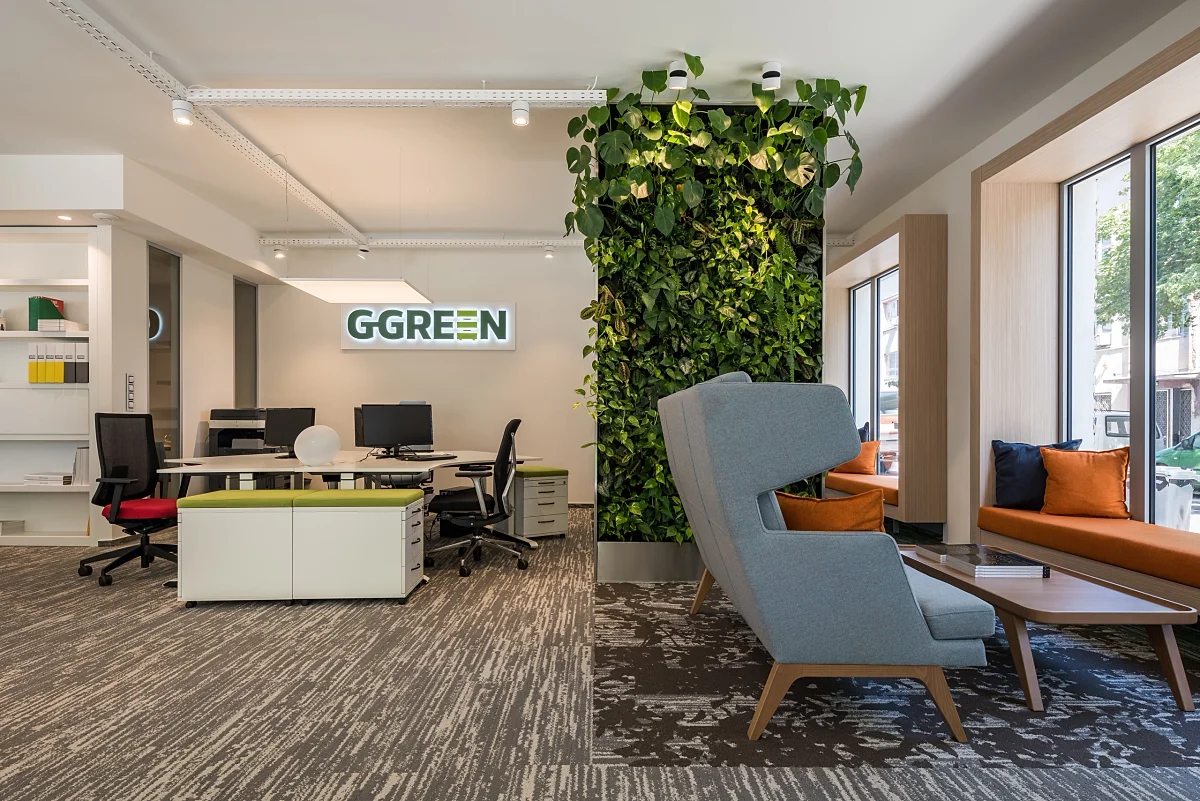 "A complex and proactive collaboration with the university and its students" – The partnership between G-Green and MOME
Moholy-Nagy University of Art and Design has a new partner, G-Green Interior Kft, which now offers students a special course.
Though the company was only set up a few years ago, their references already include the offices and interiors of major brands such as Clark Hotel Budapest, MOL Campus or MVM Dome. Though their service offering includes everything from product design, interior design, visual design, landscaping to technical design, their core activity is the complete furnishing of office buildings, hotels and public spaces.
We asked managing director of G-Green Gábor Rétfalvi about the recent collaboration.
G-Green's service offering covers a wide spectrum from office auditing and project management to interior design. What is the organising principle behind these diverse activities?
We respond to customer needs tailored to the specific requirements of the client. Our work is heavily influenced by leadership and employee attitudes and requirements, as well as the physical environment. This is why it is essential for us to be able to manage a project in a complex fashion, involving assessment, conscious planning, personal presence, proper sourcing or manufacturing, installing and monitoring. The ultimate goal is not to follow the plan to the letter, but to have satisfied customers. This requires flexibility and fast response time, which are easiest to achieve by having all processes in one hand. Our wide range of diverse activities is managed effectively by our team with good cohesion. Our co-workers share the same mindset and values and work to inspire each other. And success is always shared.
What is there to know about the company's backstory?
Our company is a member of a 100% Hungarian-owned company group with a history dating back 70 years. We are present on the market working together as one family, providing carpentry and metalwork production capabilities that optimally complement our design, distribution and comprehensive export activities to meet virtually all customer needs.
What are the most important topics that you would like to incorporate into the collaboration with the university?
We would like to focus on creating marketable products together that can be produced cost-effectively, and monetised domestically and internationally, and also incorporate long-term usefulness, environmental consciousness in terms of form and choice of material, social responsibility, and personal ergonomic and mental health preferences.
What are your prior expectations of the autumn semester course? What can your company and MOME benefit from this course respectively?

A complex and proactive collaboration with the university and its students. Helping young minds design products that can really hold their own on the market. Encouraging students to create a product that can make its way into any kind of interior. The university (and later, the labour market) can gain motivated and successful young talents, while our company will benefit from the fresh designer capabilities and new creative approaches. It is our belief that a new, innovative product can add a lot to the market.
Working with students is not self-evident – while on the one hand, they might be regarded as market-ready professionals, on the other they are still focused on finding their own style and voice. How can G-Green relate to this? How will you respond to this during the project work together?
G-Green's team has frequently been joined by emerging designers. We see a huge potential in an evolving designer personality, and believe that a strong market presence and working with seasoned professionals can go a long way in shaping designer focus. Design is a journey together that you can start empty-handed but only if driven by a desire to create something and sharing the same vision about the destination and the tools for reaching it with your fellow travellers. We can provide students with an up-to-date background both personally and technically.

Technology, sustainability, well-being – what are the most important trends in your field today, and what should a young designer or entrepreneur look for?
There are several market trends today that we welcome both personally and professionally, such as efforts to set up health preservation workstations and accomplish sustainability, achieve well-being, create multifunctional spaces to increase productivity and develop the frameworks for hybrid work.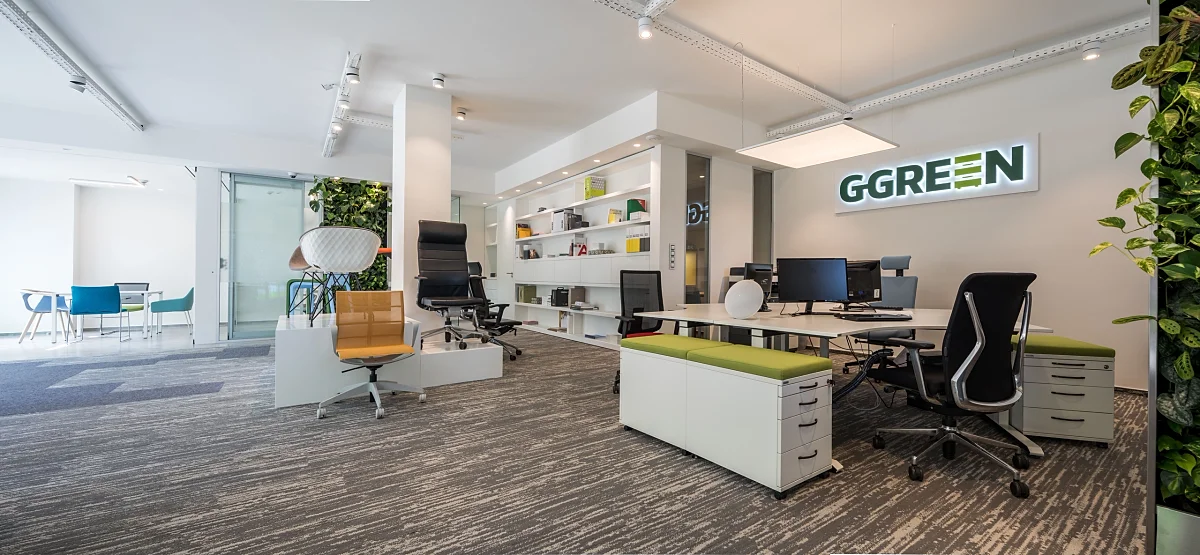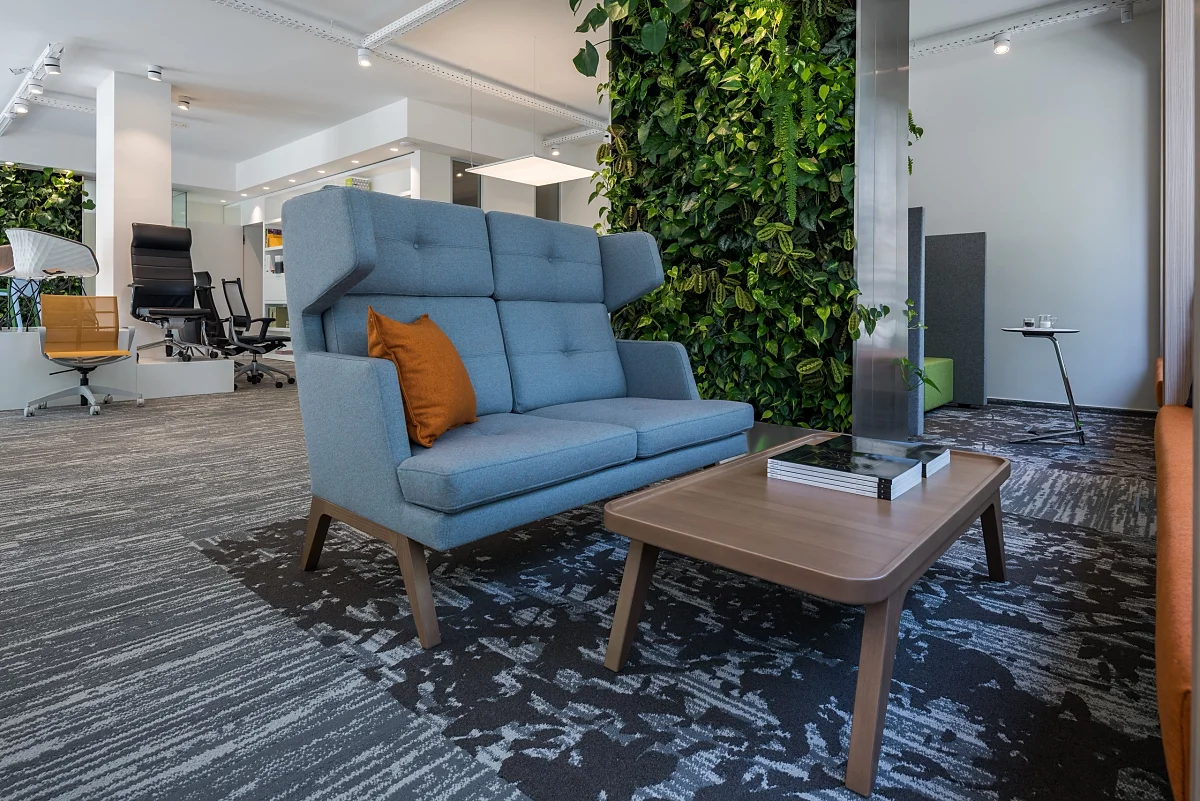 More news
How to make gastronomy truly sustainable? Moholy-Nagy University of Art and Design (MOME) and SALT Restaurant have reached a major milestone on the road to a circular culinary culture. Their collaborative research resulted in a new plate with zero environmental impact for the sustainable enjoyment of the best haute cuisine has to offer.
The works created by the latest generation of product design students of Moholy-Nagy University of Art and Design (MOME), presented at the S/ALON BUDAPEST home trend fair on 22 to 24 September at the Budapest Arena all share a focus on the passion for the traditions of handcrafting, sustainability, innovation, and emotional connection. Uniquely in Hungary, the fair showcases the latest home decor trends, furniture, lighting solutions, flooring and wall coverings, home textiles, and accessories in extraordinary interiors, and is centered around the relationship of design and nature.
Design Theory MA student Eszter Sára Szabó earned the grant with her exhibition concept developed for beyond galleries, while Art and Design Management MA student Natasa Tereh and Sebestyén Teodor Bárány received the accolade for an impressive showcase designed for the MOME Campus.