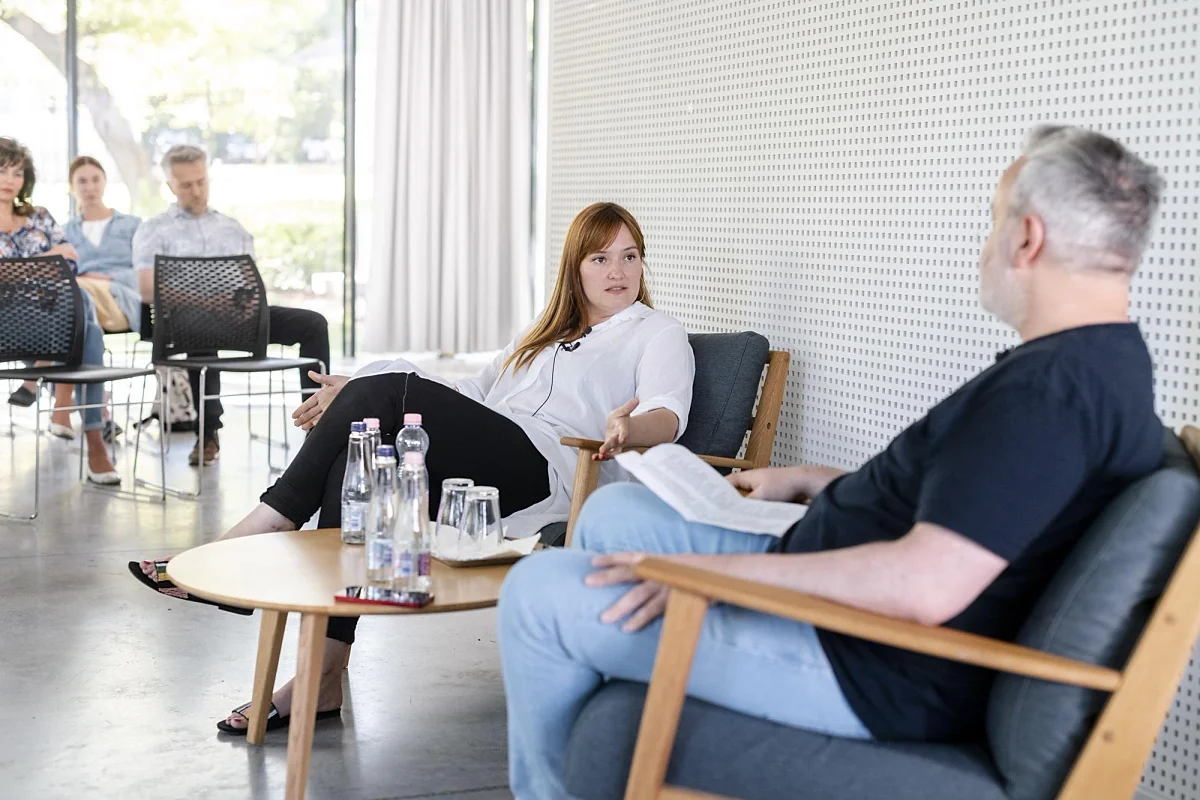 Academy Award winning set decorator Zsuzsanna Sípos visited MOME I Interview
The set decorator, who received the prestigious accolade of the American Film Academy for Dune was interviewed by screenwriter Norbert Köbli on MOME's campus.
For her outstanding achievements in Dune, Zsuzsanna Sípos has won the Academy and the BAFTA Award of the category together with production designer Patrice Vermette, and is also credited with such films as Blade Runner 2049 and Gemini Man. The young set director was invited by the Moholy-Nagy University of Art and Design and interviewed by screenwriter and head of the MOME Open screenwriter course Norbert Köbli about her career, set design work, behind-the-scenes secrets and the Academy Awards ceremony.
Zsuzsanna Sipos talked about the most important qualities of a successful set decorator, how to get into the business, and the criteria for selecting professionals for a specific visual. Items made by a former MOME glass design student were also used for Blade Runner.
During the meet-and-greet, we were given a rare glimpse behind the closed doors of the shooting of the 2021 film and learn how long and how the special tent was made that only makes a short appearance in the movie, what does a Fremen dialect coach do, and to always present the best design as the third option to the production designer.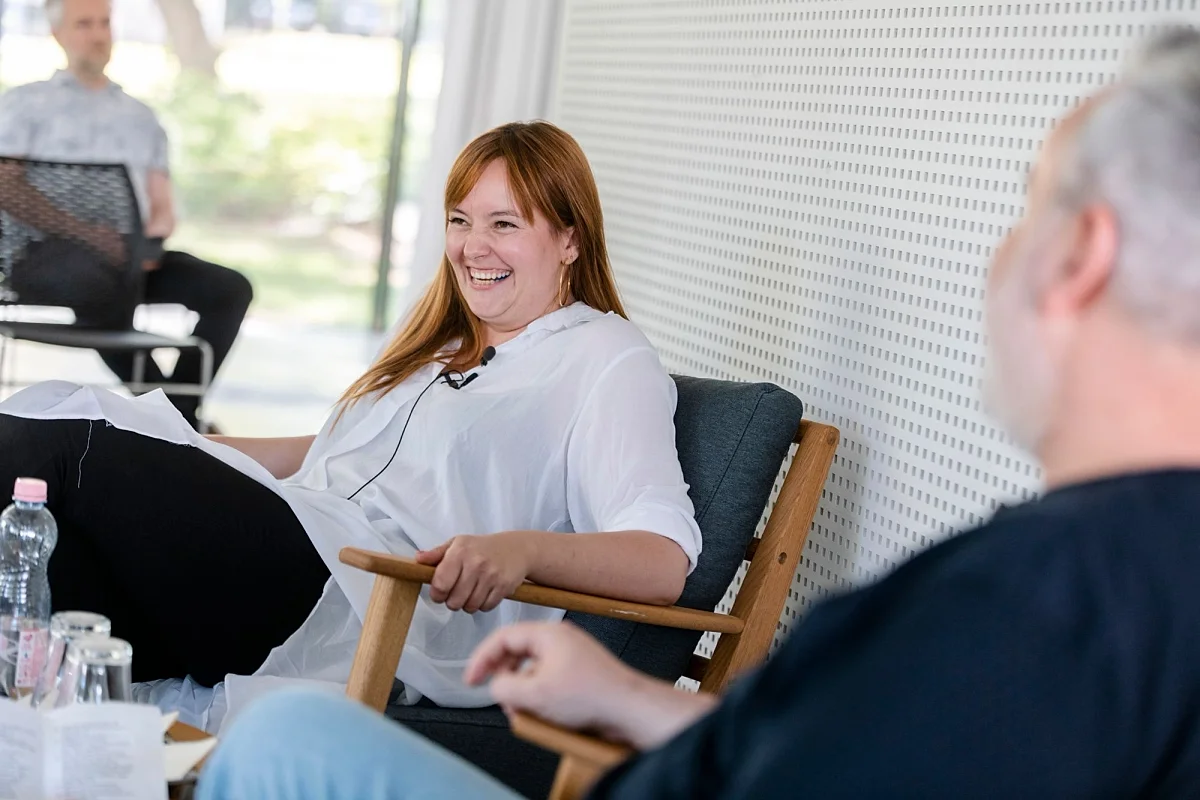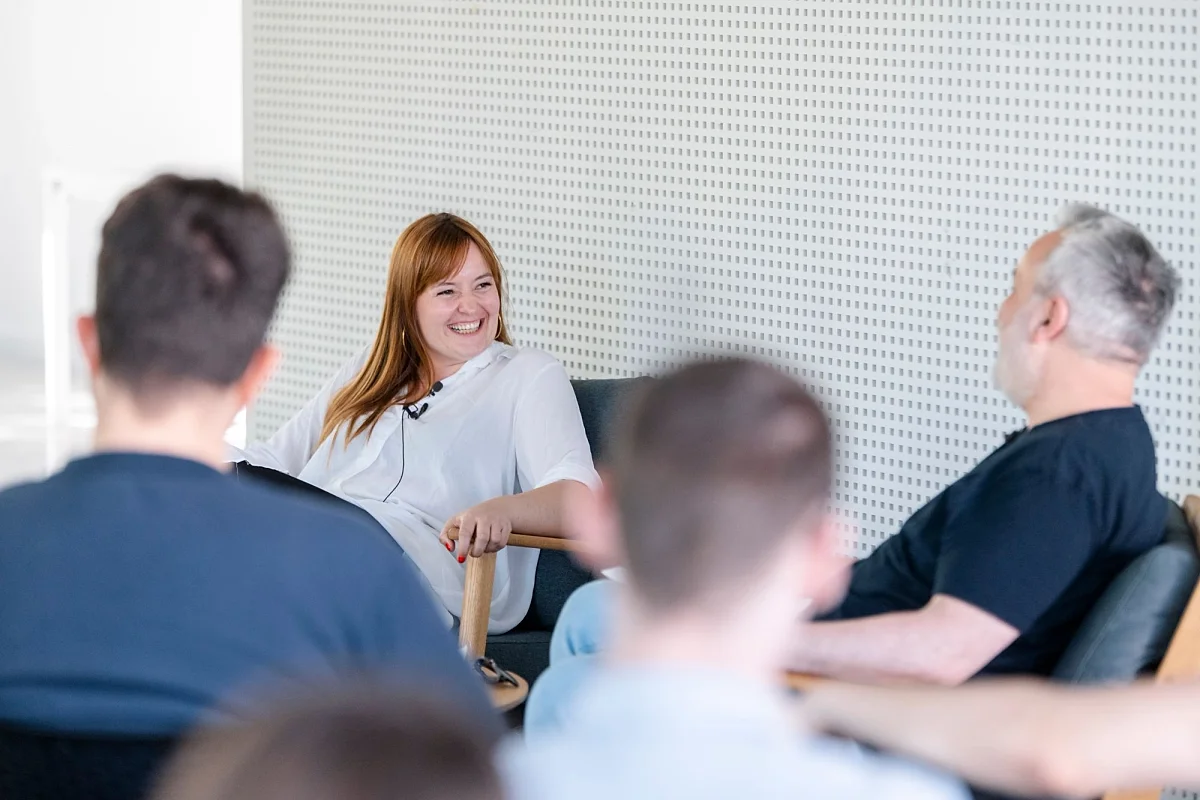 More news
How to make gastronomy truly sustainable? Moholy-Nagy University of Art and Design (MOME) and SALT Restaurant have reached a major milestone on the road to a circular culinary culture. Their collaborative research resulted in a new plate with zero environmental impact for the sustainable enjoyment of the best haute cuisine has to offer.
The works created by the latest generation of product design students of Moholy-Nagy University of Art and Design (MOME), presented at the S/ALON BUDAPEST home trend fair on 22 to 24 September at the Budapest Arena all share a focus on the passion for the traditions of handcrafting, sustainability, innovation, and emotional connection. Uniquely in Hungary, the fair showcases the latest home decor trends, furniture, lighting solutions, flooring and wall coverings, home textiles, and accessories in extraordinary interiors, and is centered around the relationship of design and nature.
Design Theory MA student Eszter Sára Szabó earned the grant with her exhibition concept developed for beyond galleries, while Art and Design Management MA student Natasa Tereh and Sebestyén Teodor Bárány received the accolade for an impressive showcase designed for the MOME Campus.