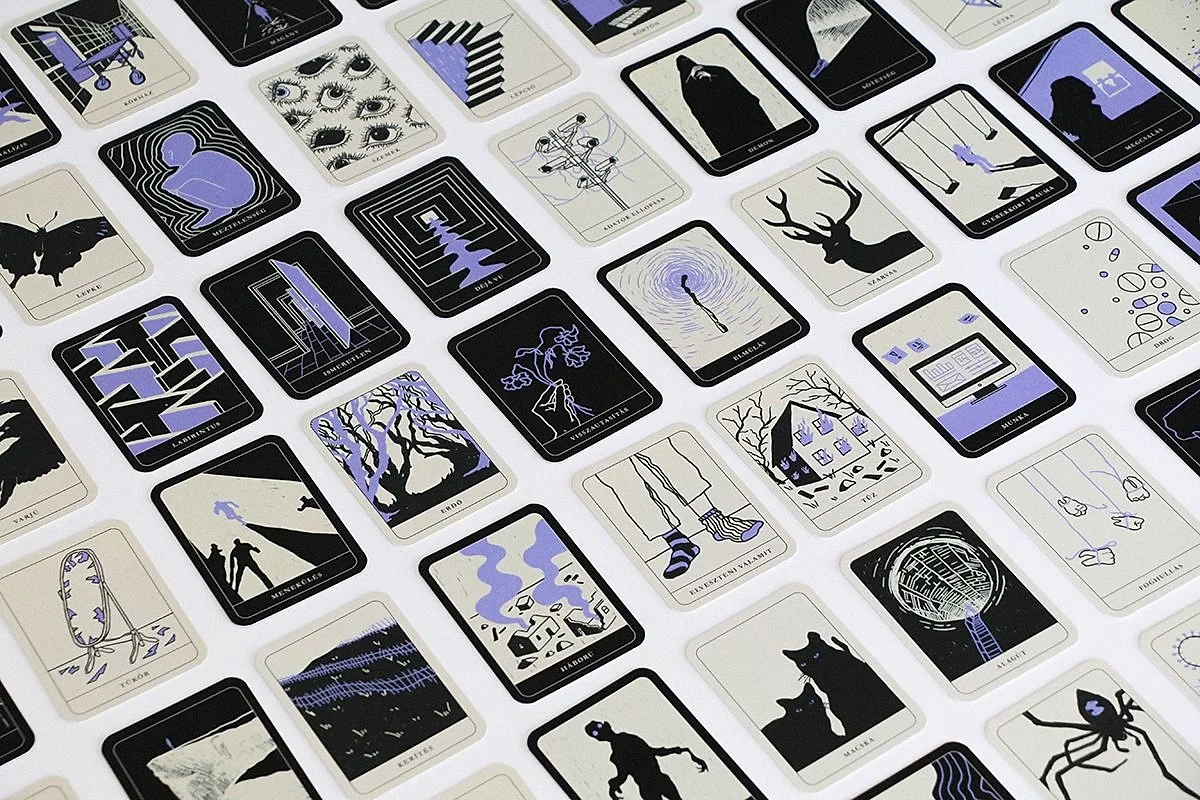 Access cards to our subconscious – Zsófia Kupics's dream interpretation board game
However ridiculous it might sound at first, in our daily life, we are surrounded by cards: loyalty cards at cafés, football cards at the supermarket cash desk, business cards at the office. We use cards to prove our identity, receive discounts, obtain access to places we otherwise wouldn't be able to get in.
In fact, our whole survival revolves around a plastic card. And when we are truly fed up with everything, we use cards to play with for recreation. Sometimes around a table with others, sometimes alone on the computer. Speaking about gadgets, for some strange reason, we are unable to let go of them even in the digital space. We swipe cards, or scroll cards. Symbolically speaking, cards are both everyday and sacred objects at the same time: we trash them, lose them, redeem them, keep them on us, treasure them, spend years collecting them. Zsófia Kupics's card game 'Daydream' is intriguing also for this reason. It uses cards in the truest sense of the word. It is ordinary and mystical at the same time.
More news
How can graphic design illustrate tolerance? Born in Bosnia and currently living and working in New York, Mirko Ilić launched the Tolerance Poster Show six years ago, which is open to the public until April 2 in the MOME Ground.
What does it take for a young designer to be successful? Whether for running their own graphic design or animation studio, founding their own fashion label or working as an employee, future designers need market and entrepreneurial skills to succeed and realise their goals. For this purpose, MOME teachers have developed a course that is unique in the Central Eastern European region, providing students with a business approach specifically reflecting the needs of the creative industries. The Business to Design (B2D) educational programme was created with involvement of prominent professionals and entrepreneurs in the field, MOME alumni, as well as invited international speakers. Its originality lies in it forming part of the curriculum and being a mandatory subject for all BA students.
MOME has launched English language courses at different levels led by native teachers not just to improve the level of language skills in general but also to teach the vocabulary of the academic terminology, creative fields and the jobs trained at the university.