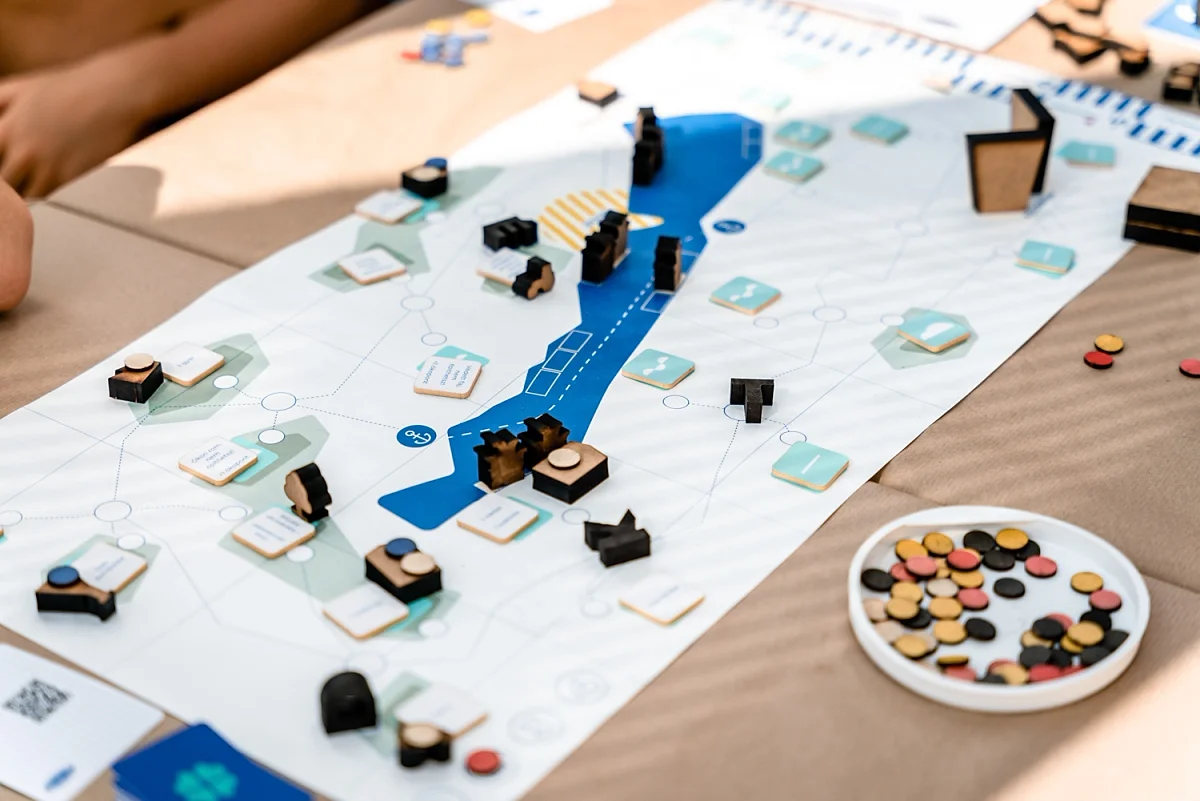 Art and design projects on the lakeshore: the products of the MOME and BALATORIUM collaboration will be presented over the weekend
The BALATORIUM event series, implemented as part of the European Capital of Culture 2023 programme, was designed to showcase and raise awareness of the ecological challenges of the largest lake in Hungary and Central Europe in an unusual setting, using the toolset of Gesamtkunst and education, with heavy involvement from MOME. The Ecology x Cultural Week will take place on 26 and 27 August on the public beach in Örvényes, with workshops and an exhibition opening by MOME.
The BALATORIUM initiative was launched to raise awareness of the current ecological issues affecting the Balaton and its surroundings. MOME joined in autumn 2021 with a complex education programme aimed at increasing the sensitivity of the 14-18 age group to the subject using the tools of art and design.

As part of the Balatorium Ecology x Cultural Week, MOME will present the outcomes of the relevant project package of the past two years at the Foliorium Pavilon on the public beach in Örvényes and nearby towns over the last weekend of August.

This will include the testing of the SAVE THE LAKE collaborative board game with the MOME students involved in the development, presentation of the works created by MOME students over the previous semester as part of the Ecological Data Visualisation Course, and the creation of an interactive audioreactive installation visualising the aquatic microflora of Lake Balaton on the Foliorium Pavilon.

The detailed event schedule of the 26 and 27 August weekend is available in the Facebook event at https://fb.me/e/32b7JbqPN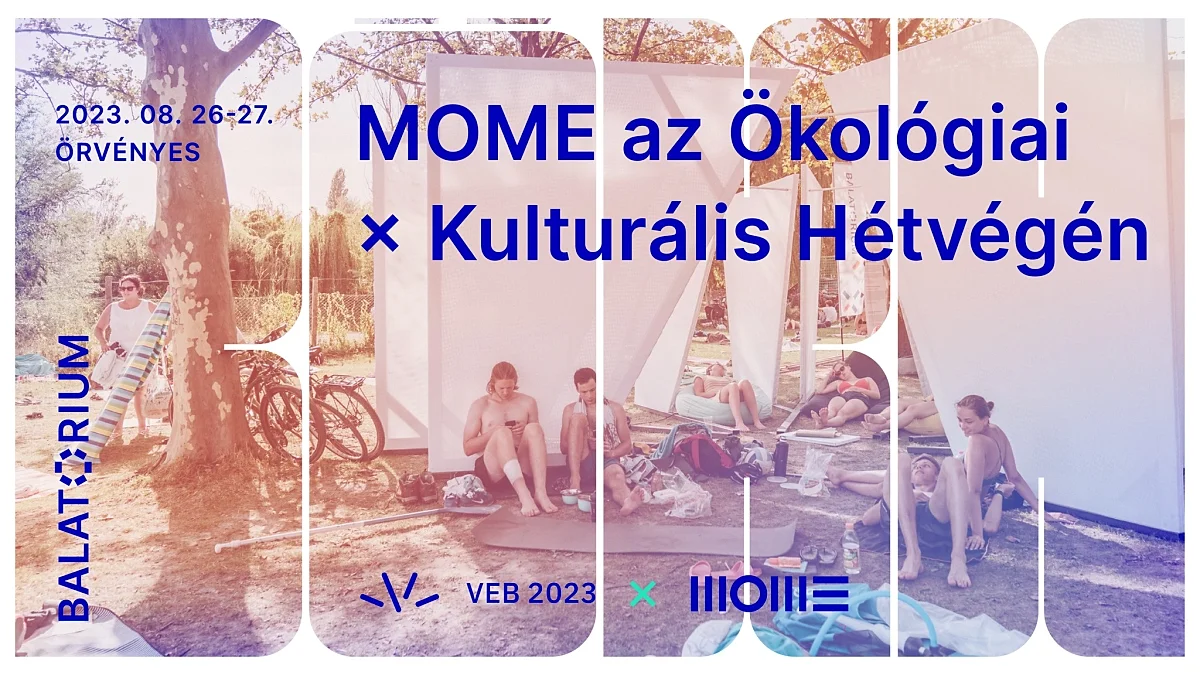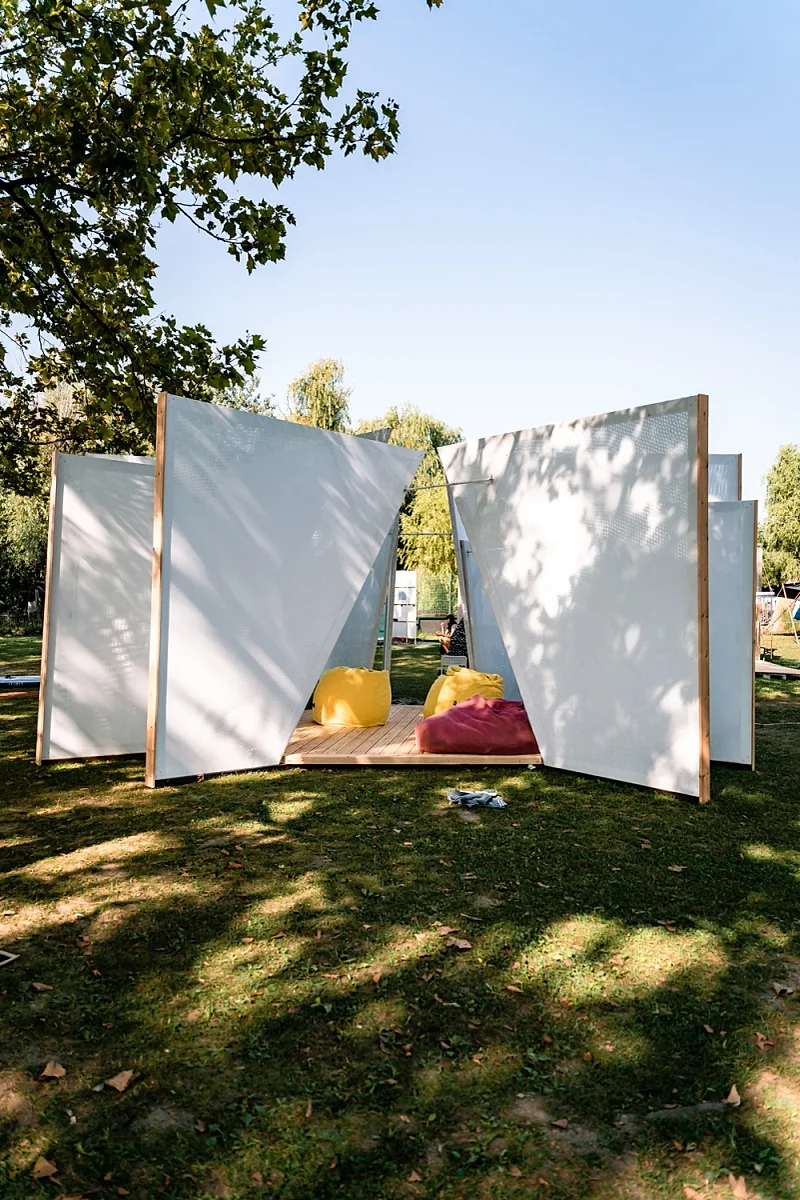 More news
How to make gastronomy truly sustainable? Moholy-Nagy University of Art and Design (MOME) and SALT Restaurant have reached a major milestone on the road to a circular culinary culture. Their collaborative research resulted in a new plate with zero environmental impact for the sustainable enjoyment of the best haute cuisine has to offer.
The works created by the latest generation of product design students of Moholy-Nagy University of Art and Design (MOME), presented at the S/ALON BUDAPEST home trend fair on 22 to 24 September at the Budapest Arena all share a focus on the passion for the traditions of handcrafting, sustainability, innovation, and emotional connection. Uniquely in Hungary, the fair showcases the latest home decor trends, furniture, lighting solutions, flooring and wall coverings, home textiles, and accessories in extraordinary interiors, and is centered around the relationship of design and nature.
Design Theory MA student Eszter Sára Szabó earned the grant with her exhibition concept developed for beyond galleries, while Art and Design Management MA student Natasa Tereh and Sebestyén Teodor Bárány received the accolade for an impressive showcase designed for the MOME Campus.