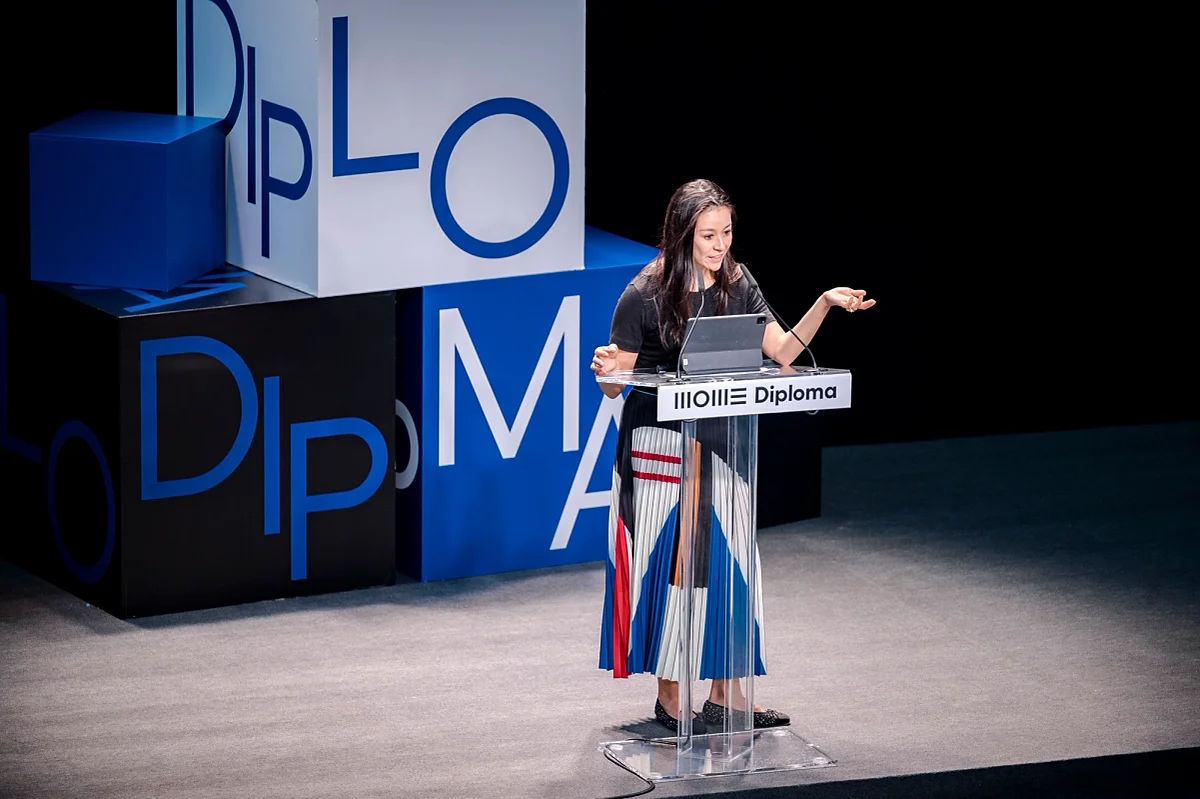 As artists, you have the tools to make a difference
What are the five essential points Academy Award-winning director of the amazing documentary Free Solo Elizabeth Chai Vasarhelyi suggested to young creators? How does she feel about having audacious dreams, handling rejection, and practicing self-advocacy? She shared some of her thoughts with graduating MA students from her experience at MOME's graduation ceremony. Meanwhile, Milan-born architect and legendary curator of the Museum of Modern Art (MoMA) in New York Paola Antonelli provided BA students with important takeaway, encouraging them to learn how to surf as a great way to develop their instincts. She also talked about the legacy left by great design icons including László Moholy-Nagy. Both speeches from the 2023 graduation ceremony of Moholy-Nagy University of Art and Design are now available on the university's YouTube channel.
Both creative professionals underlined the importance of design, openness, and working together in making a difference, no matter how big or small, to save our planet. Elizabeth Chai Vasarhelyi began her MA graduation speech with a brief reminiscence about her mixed Chinese-Hungarian roots and the summer holidays spent in Brazil at her Hungarian grandmother's. Being a sort of outsider looking in, she realised even at that young age that someday she would like to share the remarkable life stories she heard there. She also came to see that having multiple identities can actually be a good thing that allowed her to live between worlds and gave her perspective. Later on, after graduation, came the next important revelation that the connections she made at university were her greatest asset and the foundation for her future career. As she pointed out, you need to cherish the relationships that you have created at school. "You're great on your own, but you're better with each other. The friends and connections you've made here, they will be your best collaborators, your most ardent supporters and your fairest critics. Lean on them, work with them, listen to what they have to say."

She believes that work made together has far more creative power, impact, and reach. The director, who went on to win the Oscar for best documentary in 2019 with her film Free Solo made together with husband Jimmy Chin, shared several behind-the-scenes insights and details about her approach. Her five points remain a relevant and valid signpost despite the rise of artificial intelligence. She also gave ideas on how to go about accomplishing dreams, how to handle rejection, why it is not a good idea to think your work will speak for itself, why there is a need for self-advocacy, and how you should not be afraid to ask for the world to make your creative work happen.

In closing, she stressed the significance of trying to make a difference, no matter how small. "It doesn't have to be big, you don't have to save 17 million acres. You have the tools today to make some change, especially as artists. We need to take care of our planet and for each other. And our creative methods are really the best way to go about it."

Paola Antonelli quoted Buckminister Fuller to spell out what it is that designers do: slowly but surely all moving in the same direction to change the world. Summing up the groundbreaking work done by MOME's eponym László Moholy-Nagy, who rewrote what design means, she reflected, "He was the first that championed openness, that championed interdisciplinarity, that championed collaboration, that championed energy curiosity and just the way we want to do design today. He set the basis for design being a research-based discipline. Moholy-Nagy taught the world that designing is not a profession but rather an attitude."

In addition to being an exceptional architect and curator, Antonelli was lecturer at the University of California, Los Angeles, the Harvard University Graduate School of Design, and the School of Visual Arts MFA programme, New York, and has been named one of the 25 most incisive design visionaries in the world by TIME magazine. Her advice to MOME students is as follows: "There are so many open questions, so many open paths and so many open wounds also that the best that you can do is to really keep an open mind, and of course also an open heart. Design matters ... design is so much more than just making things."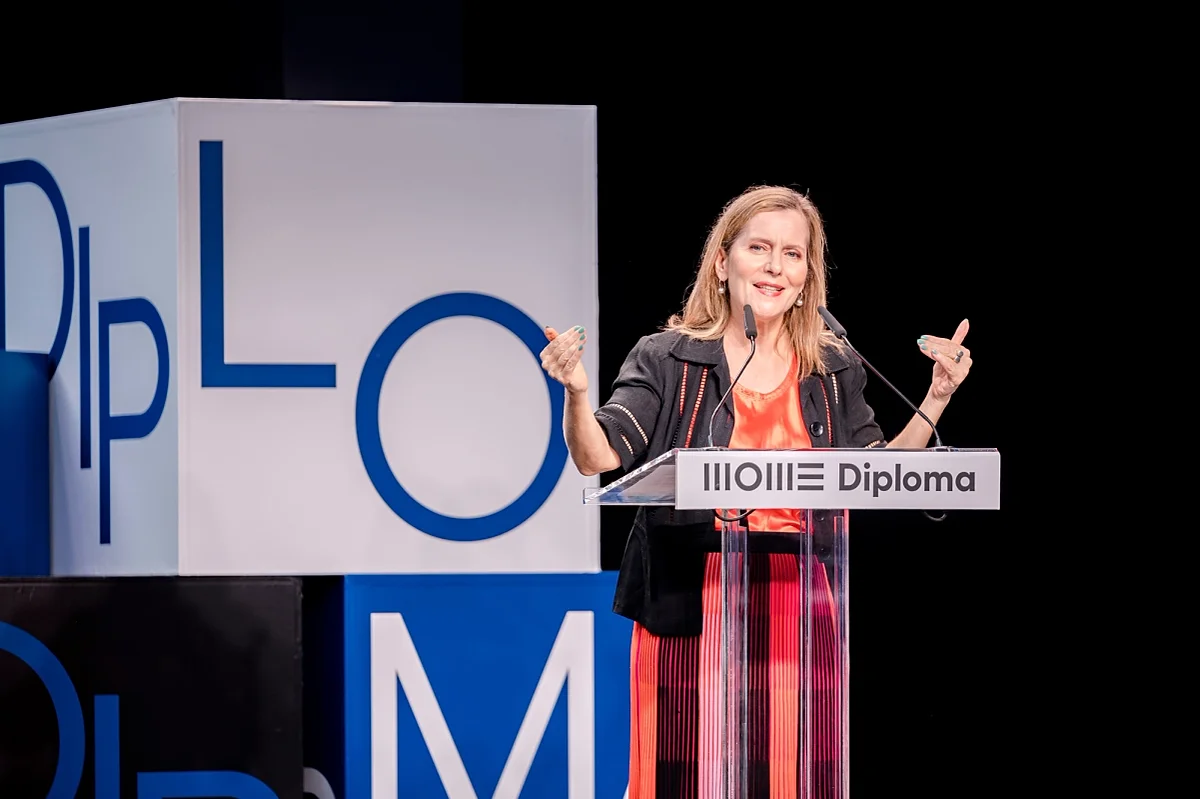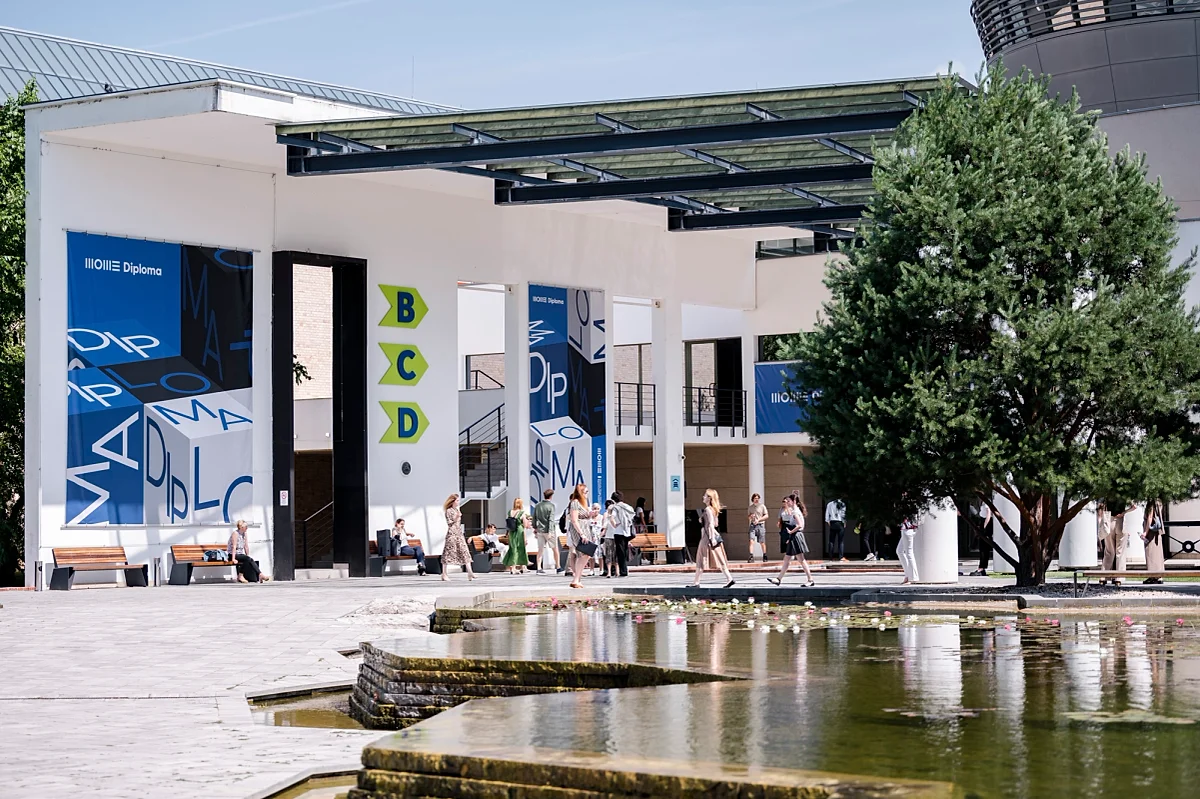 More news
The works created by the latest generation of product design students of Moholy-Nagy University of Art and Design (MOME), presented at the S/ALON BUDAPEST home trend fair on 22 to 24 September at the Budapest Arena all share a focus on the passion for the traditions of handcrafting, sustainability, innovation, and emotional connection. Uniquely in Hungary, the fair showcases the latest home decor trends, furniture, lighting solutions, flooring and wall coverings, home textiles, and accessories in extraordinary interiors, and is centered around the relationship of design and nature.
Design Theory MA student Eszter Sára Szabó earned the grant with her exhibition concept developed for beyond galleries, while Art and Design Management MA student Natasa Tereh and Sebestyén Teodor Bárány received the accolade for an impressive showcase designed for the MOME Campus.
A team of MOME students have won first place at the CheckINN Revitalisator competition. First launched by the CheckINN Turisztikai Innovációmenedzsment Kft and MOME last year, the competition invites university and college talents to seek solutions for the reuse of rust zone sites in teamwork. From the nearly 30 teams, INDOOHÁZ received the first prize for giving new life to abandoned railway water reservoirs as bivouacs for backpackers.