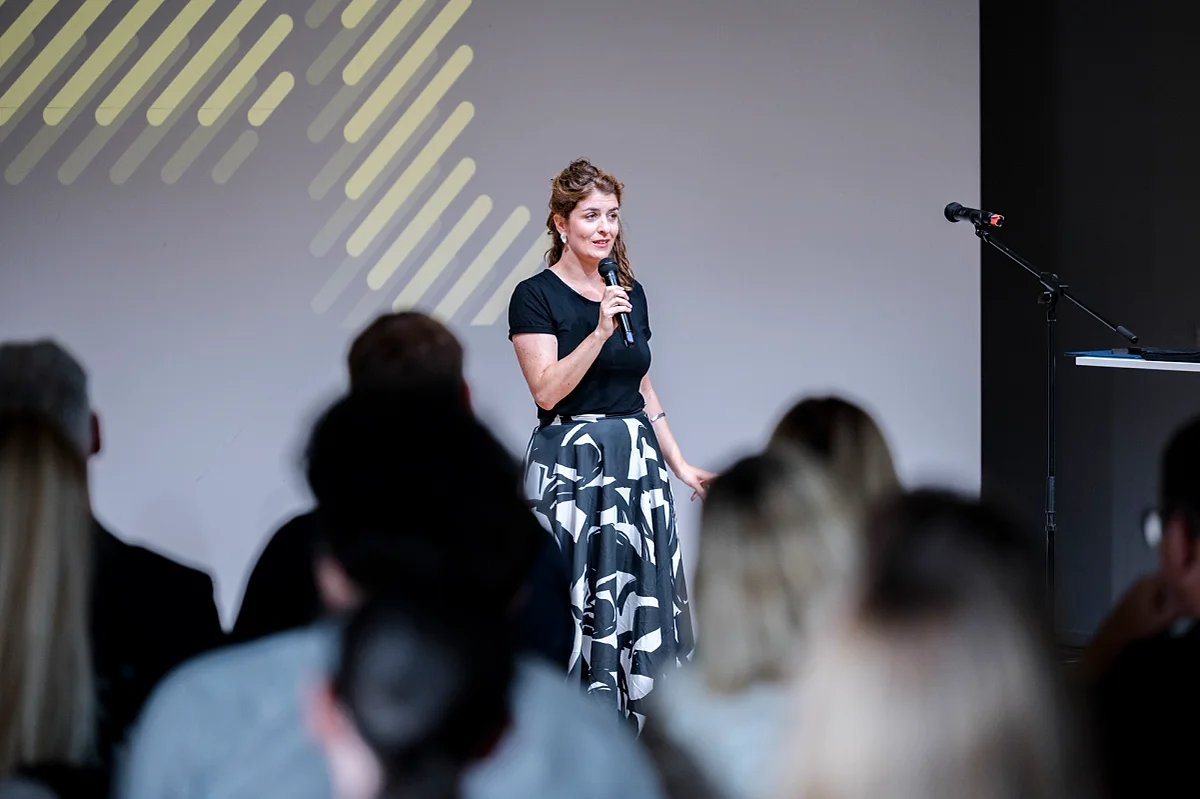 Aurum Futuri - Dr. Bori Fehér
As a member of the Moholy-Nagy University of Art and Design faculty, over the past 15 years, Dr Bori Fehér has conducted research in the fields of social design and social architecture, focusing mainly on promoting the progress of disadvantaged communities. From 2010, she worked as the co-founder and project manager of MOME EcoLab. She later led the Ecolab, and since 2019, she has been in charge of the Social Design Hub research centre at MOME Innovation Centre.
She has led several exemplary research projects during this time, including "MOME Cloud Factory", "Trust of Mutual Understanding", which was carried out in co-operation with the Maryland Institute College of Art, and "Fields of Presence" in collaboration with the Hungarian Maltese Charity Service. She received her doctoral degree in 2020, and in 2023, she was one of the first design researchers to receive the title of senior research fellow. Throughout the years, the results of her research have been published in several studies, and in 2017 she was awarded the Millennium Prize for her achievements by the Hungarian Intellectual Property Office.
In addition to doing research, Bori places a lot of emphasis on her role as an educator. By participating in her interdisciplinary courses and carrying out practical projects, several generations of MOME students have acquired knowledge on social design research and the associated methodologies. Over the years, Bori has developed a number of new teaching materials for the university's BA and MA programmes, and since 2023, she has also been a supervisor at MOME Doctoral School. Besides teaching and research, in recent years, she has also focused more and more on expanding the university's international academic network. One of her outstanding achievements in this area was that in 2020 she co-founded the international Social Design Network with renowned professor Jonathan Ventura of Israel's Shenkar University. The network has brought together 30 social design thinkers and professionals from around the globe, including researchers from the world-renowned Royal College of Art (RCA) in the UK and the Universität der Künste Berlin (UDK) in Germany. In November, as part of the Social Design Network Conference, she will bring an international community of experts in the field to the MOME campus for the second time this year.
Over the past decade and a half, Bori has done her research, research organisation, teaching, publication, dissemination and international networking activities with remarkable consistency and dedication, achieving lasting results and providing guidance in every area she is involved in. Her work is an excellent example for both the Hungarian professional community and the research, teaching and student community of MOME, of how to establish practice-based design research and social design in Hungary, as well as how to blaze a trail as a design researcher.

Dániel Barcza DLA habil.
vice rector for strategy and research
deputy director (Innovation Center)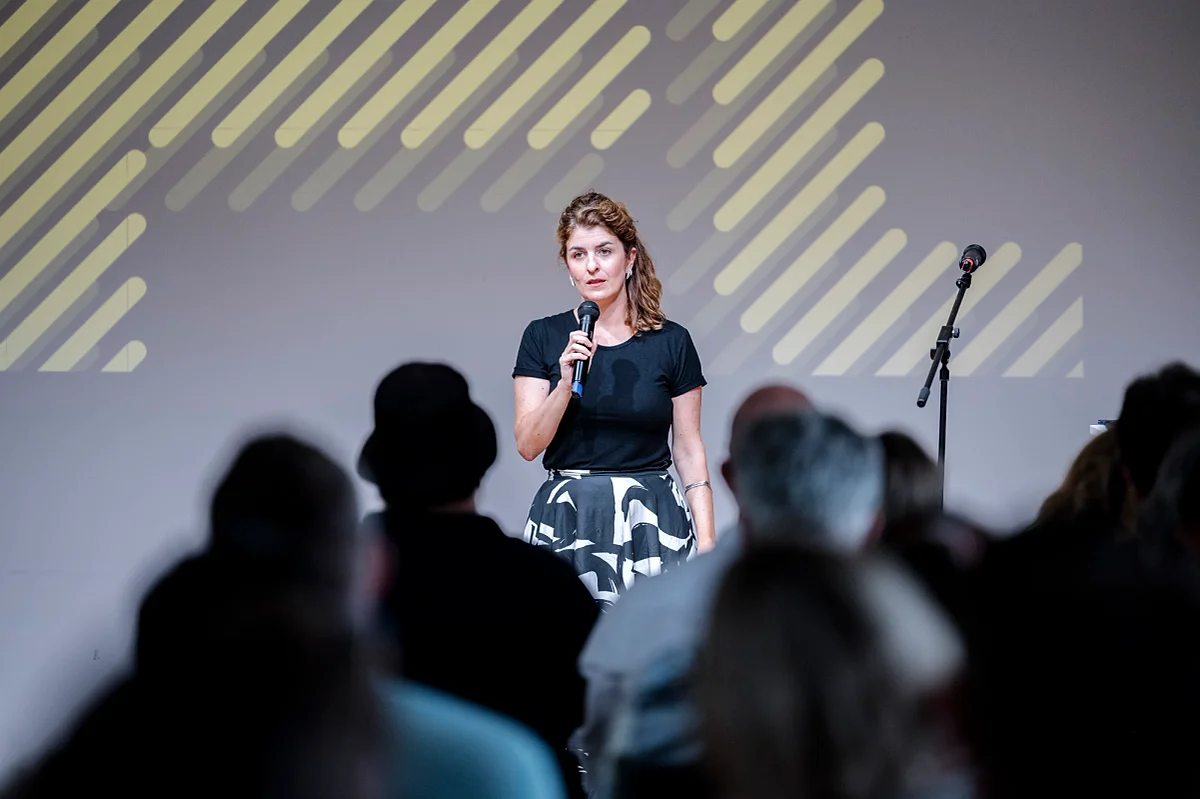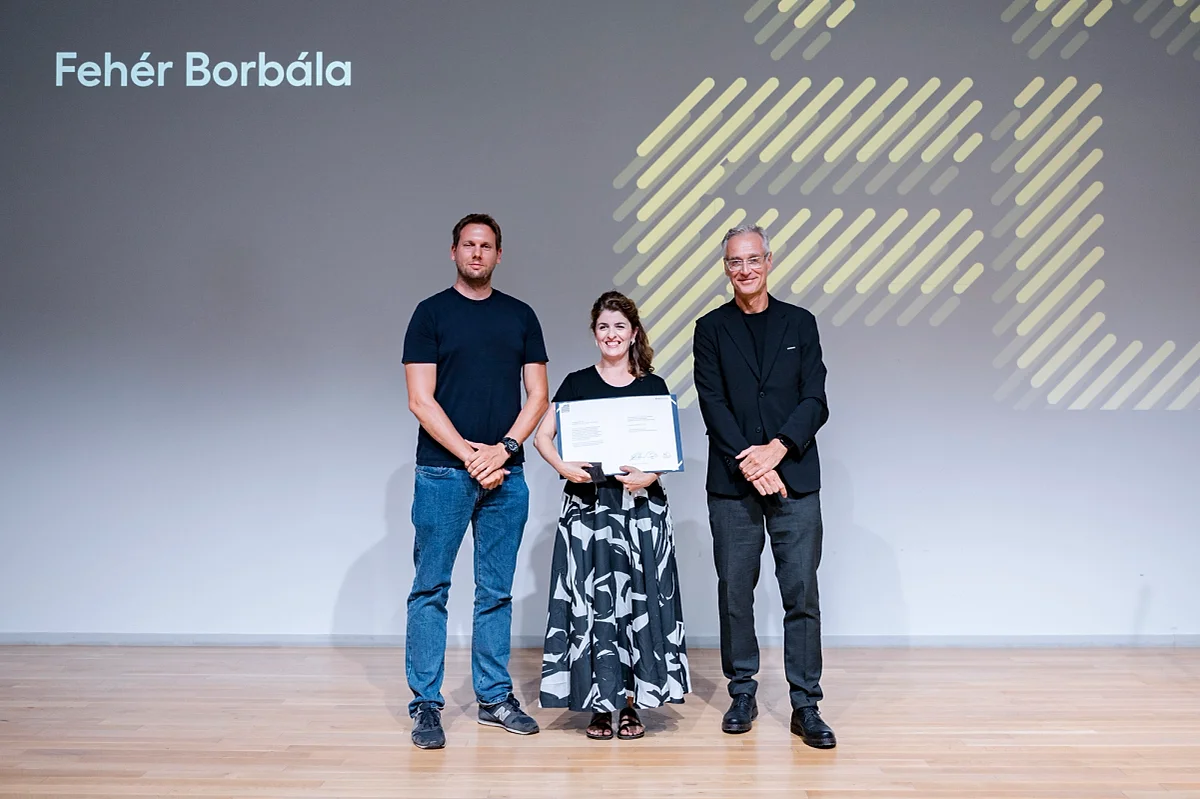 More news
The works created by the latest generation of product design students of Moholy-Nagy University of Art and Design (MOME), presented at the S/ALON BUDAPEST home trend fair on 22 to 24 September at the Budapest Arena all share a focus on the passion for the traditions of handcrafting, sustainability, innovation, and emotional connection. Uniquely in Hungary, the fair showcases the latest home decor trends, furniture, lighting solutions, flooring and wall coverings, home textiles, and accessories in extraordinary interiors, and is centered around the relationship of design and nature.
Design Theory MA student Eszter Sára Szabó earned the grant with her exhibition concept developed for beyond galleries, while Art and Design Management MA student Natasa Tereh and Sebestyén Teodor Bárány received the accolade for an impressive showcase designed for the MOME Campus.
A team of MOME students have won first place at the CheckINN Revitalisator competition. First launched by the CheckINN Turisztikai Innovációmenedzsment Kft and MOME last year, the competition invites university and college talents to seek solutions for the reuse of rust zone sites in teamwork. From the nearly 30 teams, INDOOHÁZ received the first prize for giving new life to abandoned railway water reservoirs as bivouacs for backpackers.