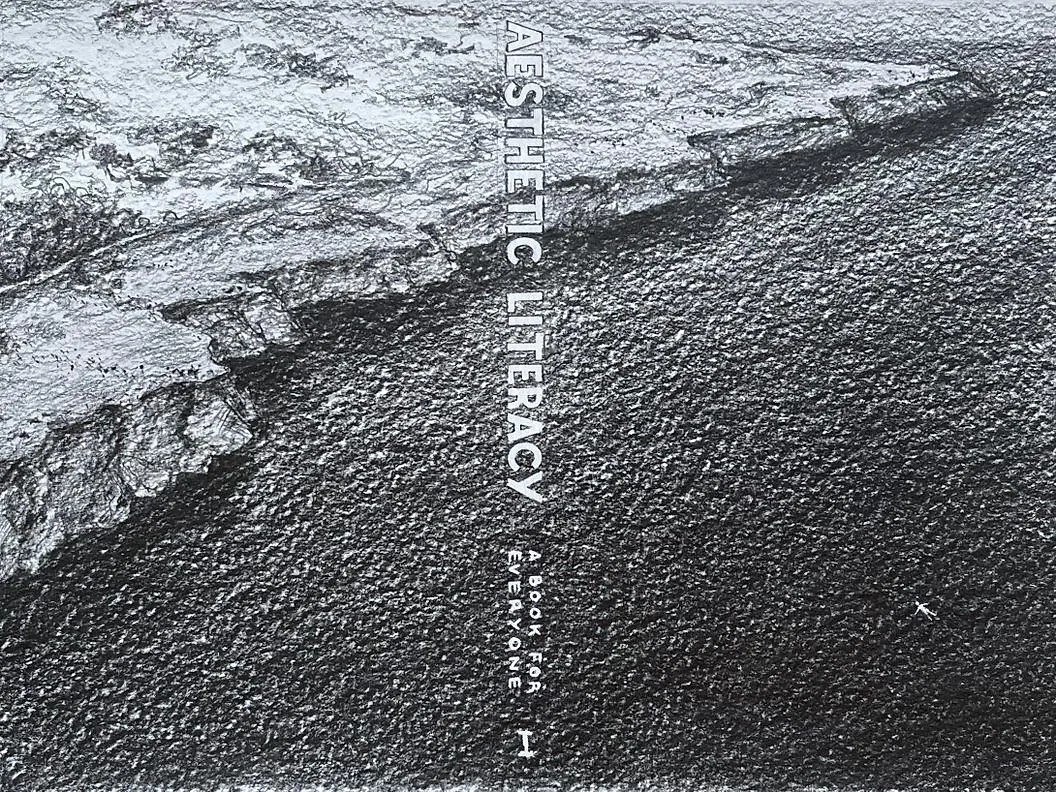 Bálint Veres our associate professor has published his latest writing in a special, experimental volume
Published by the independent Australian publisher Mont Publishing, the three-volume Aesthetic Literacy: A Book for Everyone, spans the entire spectrum of 21st century aesthetic literacy through a wide range of writing in extremely diverse genres, authored by no less than 150 internationally known scholars, artists, writers and journalists from around the world.
The invited contributors articulate through a series of aphorisms, essays, pamphlets, manifestos, letters, and dialogues the myriad ways in which the aesthetic dimension permeates our lives and our experience - reaching far beyond the boundaries of the academy and the art establishment. As the subtitle of the book suggests, this collection is not for a select group of experts and insiders but for all those who are prepared to reflect on their own individual and collective experiences. The chapters, most of which can be read in 5-10 minutes, are thought-provoking and useful for anyone on the path of self-education and personal development.
As Arnold Berleant, former president of the International Association of Aesthetics, puts it in the book's motto:
"Philosophy is the study of how to live in this world.
Aesthetics is the study of how to experience it.
All the rest is commentary. Now go and study."
The electronic version of the first volume of the book is now available for free on Mont Publishing House's Shopify site:
The book series includes contributions from leading figures in contemporary aesthetics such as Thomas Leddy, Yuriko Saito, Clive Cazeaux, Mieke Bal, Katya Mandoki, Richard Eldridge, Emily Brady, Paul C. Taylor, Wolfgang Welsch, Babette Babich, Max Ryynänen, Yrjö Sepänmaa, Elisabetta Di Stefano, Stefano Marino and many more. Hungarian aesthetic thinking is represented by the writings of Béla Bacsó (ELTE), Nóra Horváth (SZE), Sándor Krémer (SZTE) and Bálint Veres (MOME, Theoretical Studies, Doctoral School).
More news
Various social problems that need to be addressed have come to play an increasingly prominent role in everyday life, begging the question how to go about solving them.
Battling the effects of global crises that creep into our everyday lives, we may easily find ourselves on a rollercoaster between mounting panic and the impassiveness brought on by a sense of futility. In the face of steadily accumulating challenges, we are justified in wondering how to proceed.
The FRUSKA education programme is directed at one of the most vulnerable social groups, providing multi-level learning experiences to teenage girls from disadvantaged backgrounds. At the sessions, they not only learn how to use the jigsaw, but also gain design skills and confidence through the process of creating various items. The methodology developed by the Social Design Hub of the MOME Innovation Center is now available to everyone.