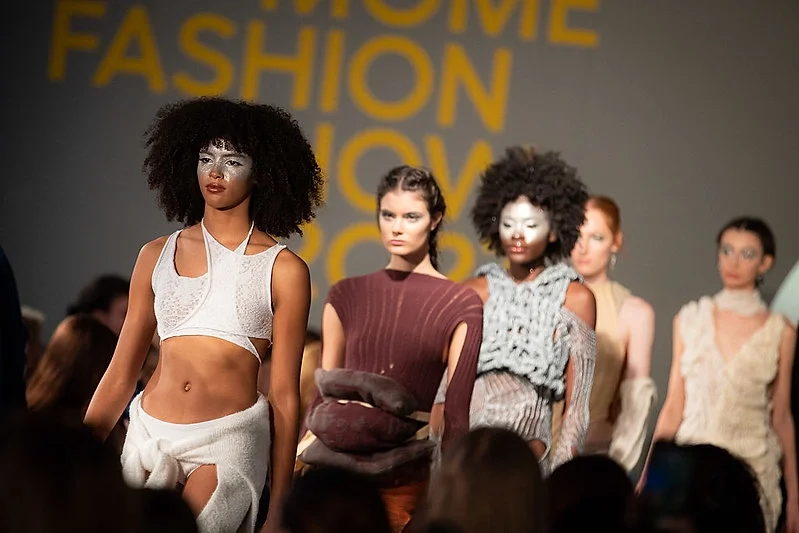 Design identity meets sustainability in the designs of this year's MOME Fashion Show
This year's Fashion Show, debuting the latest generation of fashion and textile designers of the Moholy-Nagy University of Art and Design (MOME) concluded with resounding success, drawing a full house twice in a row. In keeping with its traditions of and in sync with international fashion week calendars, MOME organised its unusual fashion event and exhibition in the first week of November, once again attracting a great deal of interest. The creations of the young designers this year were inspired by the circularity of life and materials, with a focus on recycled and biodegradable materials.
Led by head of the MOME Fashion and Textile Design MA and founder of KELE Clothing Ildikó Kele, and teacher of the University and founder of the TOMCSANYI brand Dóra Tomcsányi, the MOME Fashion Show provides the university with an opportunity to give the wider public insight into the issues engaging the designers of the future.
The grand fashion show included collections by 11 Bachelor's and 4 Master's students, while the accompanying exhibition showcased the works of 5 Bachelor's and 11 Master's students alongside two Jewellery Design Master's students.
The various collections were also inspired by the world of contemporary Hungarian fine artists, and featured entirely new and innovative details and methods sparked by unique creative experiments. The exciting encounter of sustainability and design identity also produced an industrially compostable shoe collection, while other designers approached sustainability from the perspective of eternal circularity founded on constant change. The same idea was reflected in the collection opening the show, Cupid's Quilt 2024 by prominent designer and MOME alumna Nóra Sármán, featuring wedding garments made exclusively from tailoring waste.
The distinctive masterworks of the students made for a spectacular and memorable fashion show experience for the professional community and the general public alike. The messages conveyed by the designs also suggest that the younger generation are strongly influenced by current developments across the world. "The fashion industry has come under growing pressure as a result of the energy crisis to further embrace sustainability and manage our resources optimally. As teachers we are doing our best to impart this approach to students, to have it ingrained as a fundamental design attitude", said Dóra Tomcsányi.
Diversity and inclusion also play an important role in the university's approach to sustainability. Rapid advances in technology give rise to unprecedented materials and solutions in fashion and textile design, as demonstrated by the works of the fashion show's young talents. "Innovations in smart textiles, interactive clothing, and digital design tools enabled designers to improve the creativity and functionality of their pieces. With classical craftsmanship taking a backseat to accelerating industrial-scale production and electronic and digital technologies, experimentation with traditional techniques in new and unusual ways have come to represent a true challenge and driving force for students", Ildikó Kele commented, summarising how changes in the industry and technology are reflected in and pioneering technologies are integrated into university education, giving students room for experimentation.
Not surprisingly, design students also stand out in international comparison: the shortlist for the Global Design Graduate Show 2023 co-organised by Gucci includes several MOME students, with two of them also featuring in the exhibition accompanying the MOME Fashion Show. "Our training programme fosters a responsible mindset by combining creative processes, research, craftsmanship, and technology. We believe that collaboration and knowledge transfer between different fields can give rise to original ideas, innovative solutions, and positive changes. Our BA programme trains versatile designers who, in addition to mastering specific competencies, will also gain an understanding of the social, economic, and cultural factors influencing the industry", Ildikó Kele explained.
Sustainability and circularity feature prominently in several of the university's initiatives and collaborations. In 2022, MOME launched the Conscious Textile Group material innovation initiative together with Nanushka, a famous Hungarian clothing label, while in September this year, the MOME Innovation Center has organised the Future Material international conference for the second time this year. The conference provided designers, researchers, and students with a platform to discuss state-of-the-art technologies and technological breakthroughs, and explored new dimensions of sustainable design and production by presenting new materials made from waste.
After the fashion show, the next opportunity to get a glimpse behind the scenes of the university will be the MOME Open day on 3 November, providing a comprehensive insight into the structure and student works of the Textile Design Bachelor's programme as well as the Fashion and Textile Design Master's programme.
Designers of the MOME Fashion Show and exhibition 2023:
JUDIT BÁRÁNY // BA
JANKA KOVÁTS // BA
KINGA CSORBA // BA
NÓRA PASKER // BA
ZSÓFIA CSENGE HUTTER // BA
ANETT KÁROLY // BA
LAURA DOROTTYA KOVÁCS // BA
KAROLINA FERENCZ // BA
ESZTER TÓTH // BA
SÁRA LUCA ACZÉL // BA
PANNA MAKAI // BA
BORBÁLA BRAUNITZER // MA
LILI MÉSZÁROS // MA
FANNI EPERKE SZABÓ // MA
VALENTIN SZARVAS // MA
Exhibitors:
EMESE HORVÁTH // BA
GWENDOLIN ZIMONYI // MA
KATALIN ZIEGLER // MA
VIRÁG VELKEY // MA
ÁGNES VARJÚ // MA
BEA TRINGER // MA
EMESE TAKÁCS // MA
DÁVID RADVÁNYI // BA
ENIKŐ PUSZTAI // BA
KATA REGINA POLGÁR // BA
VERONIKA NÉMETH // BA
RITA MADARÁSZ // MA
LÚCIA BEATRIX KISS // MA
VANDA KAVICZKI // MA
LILLA BUKOVÁCZ // MA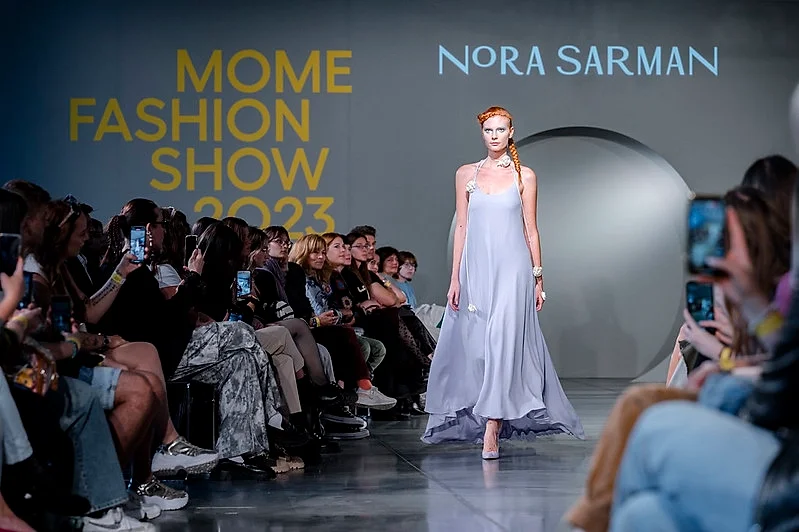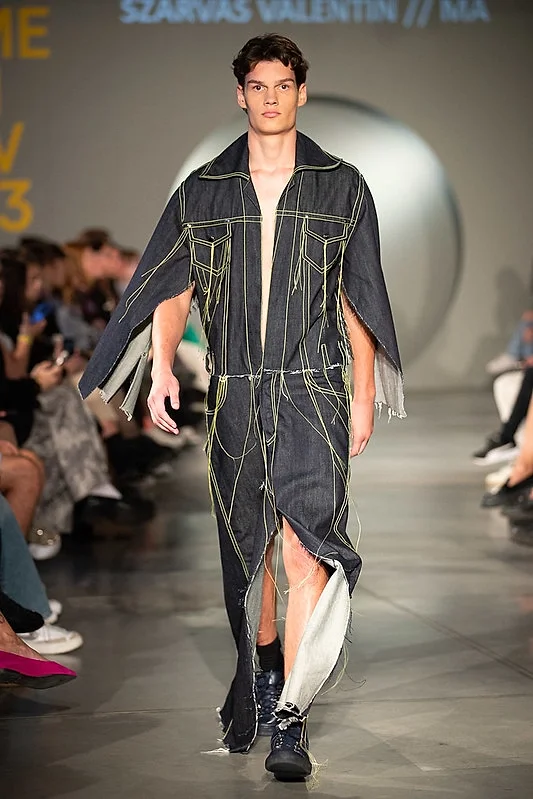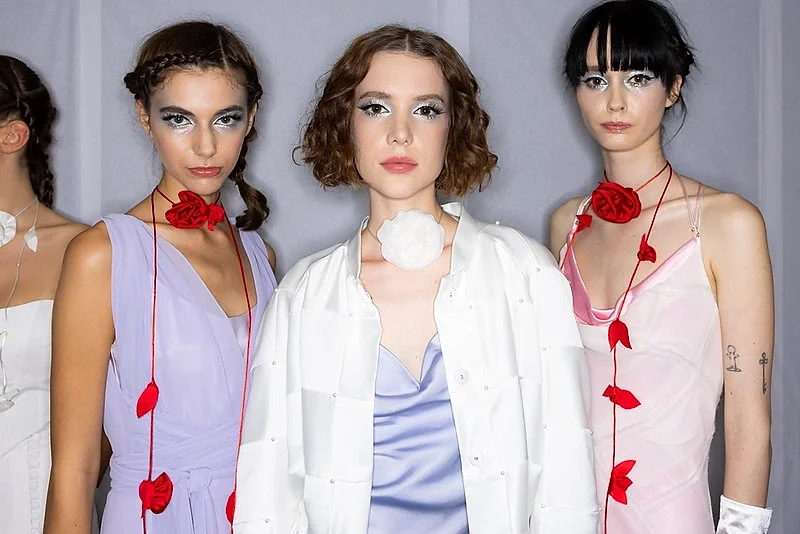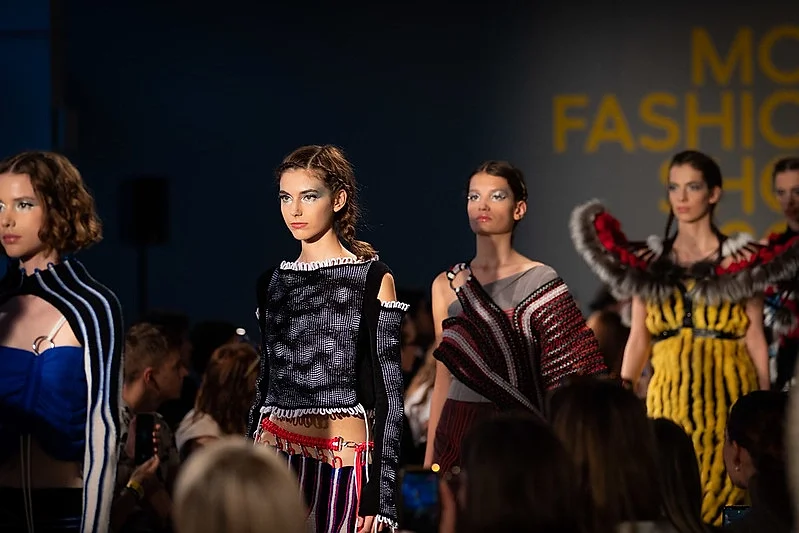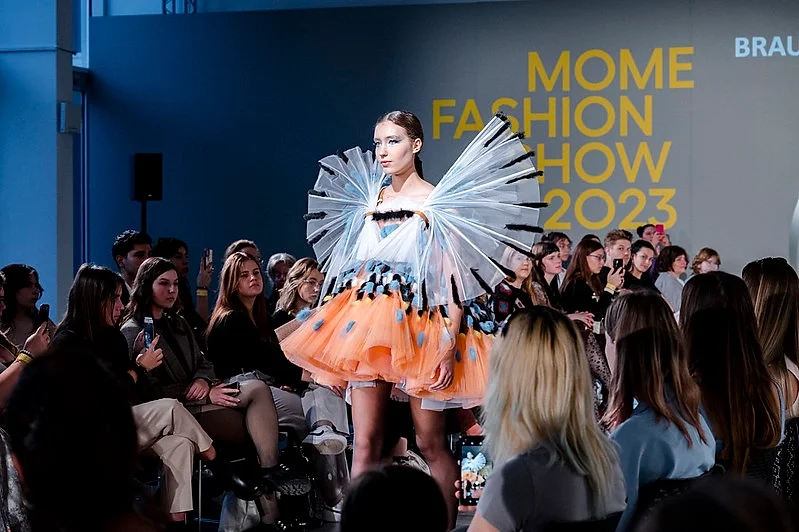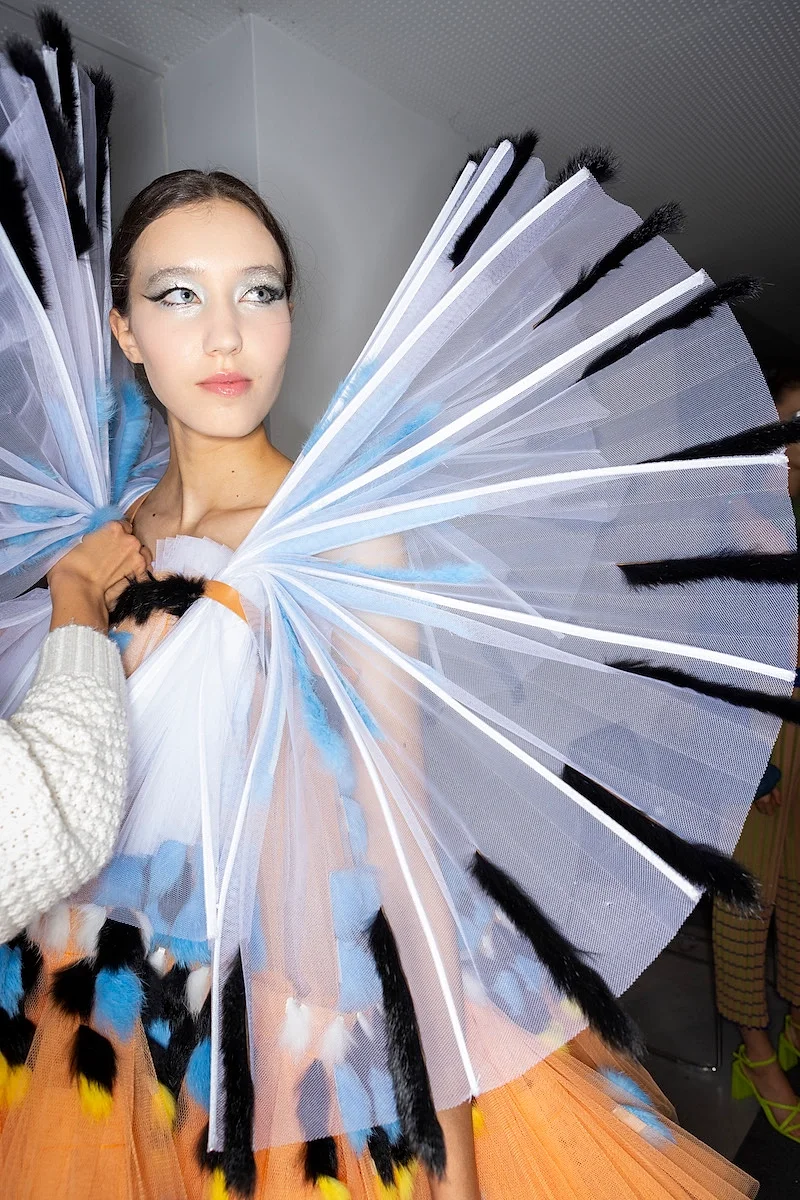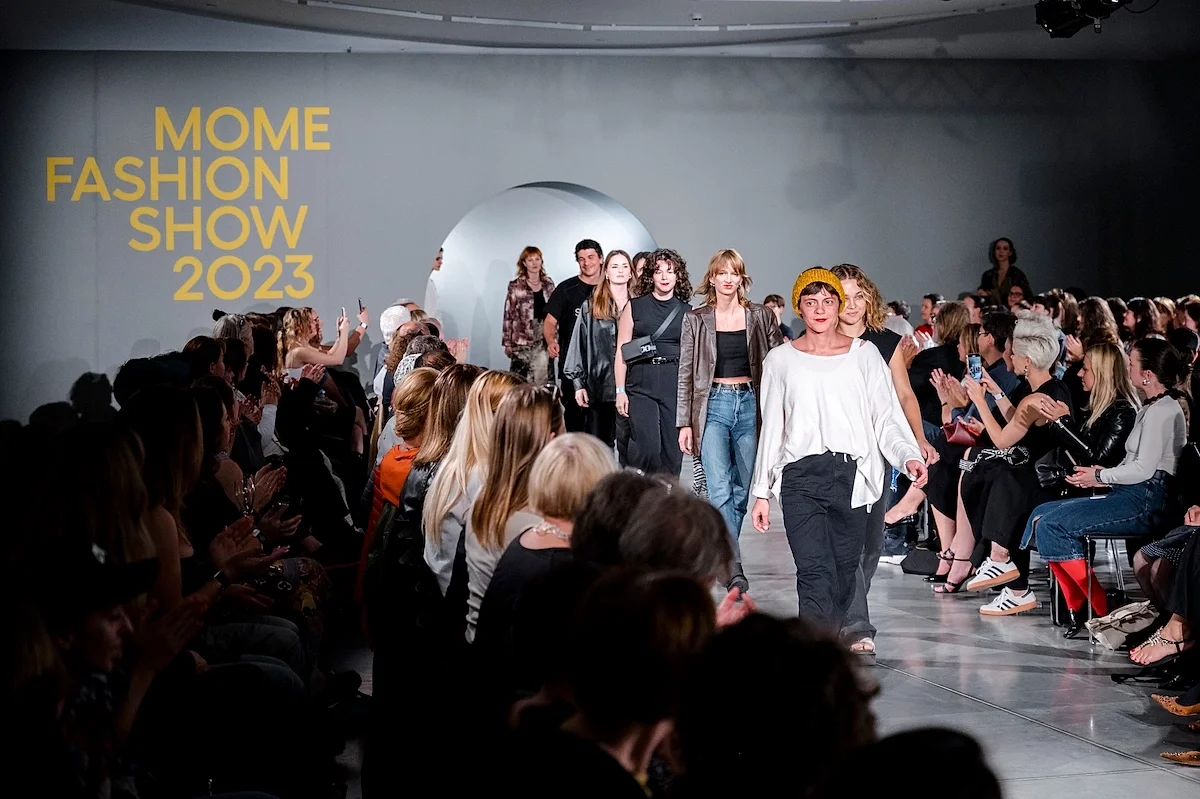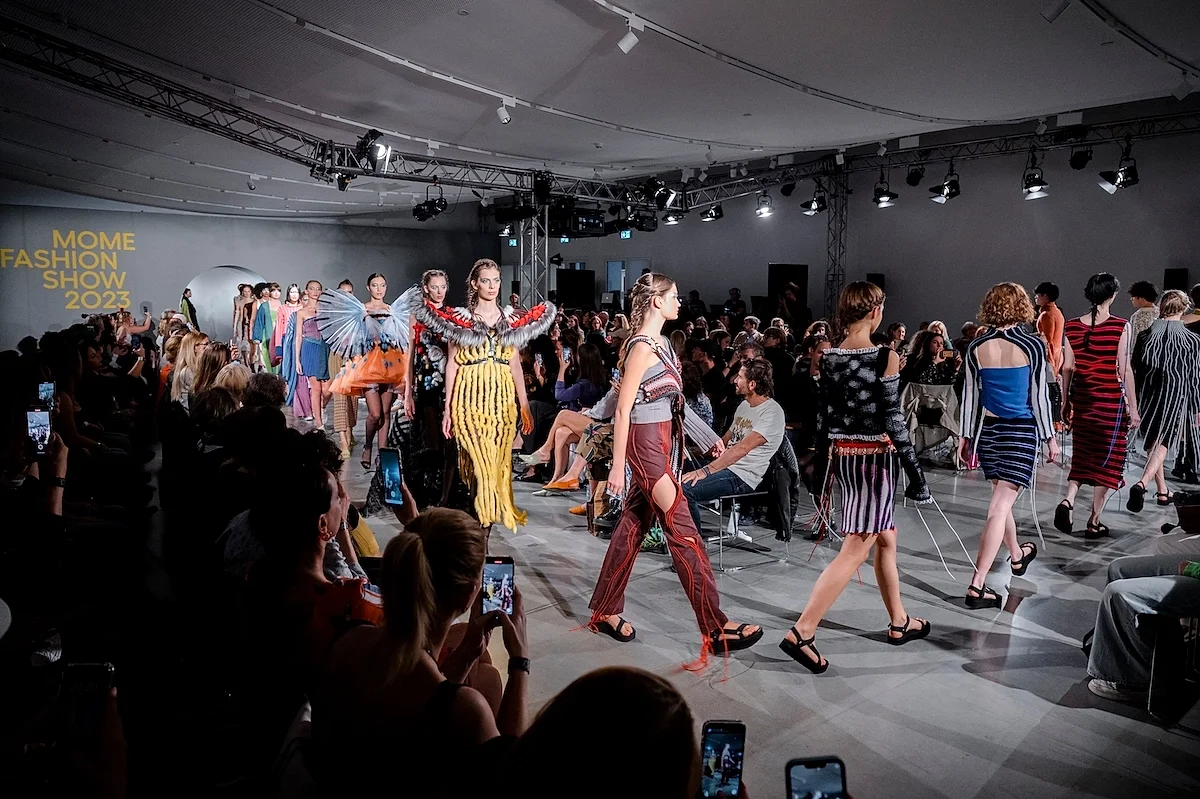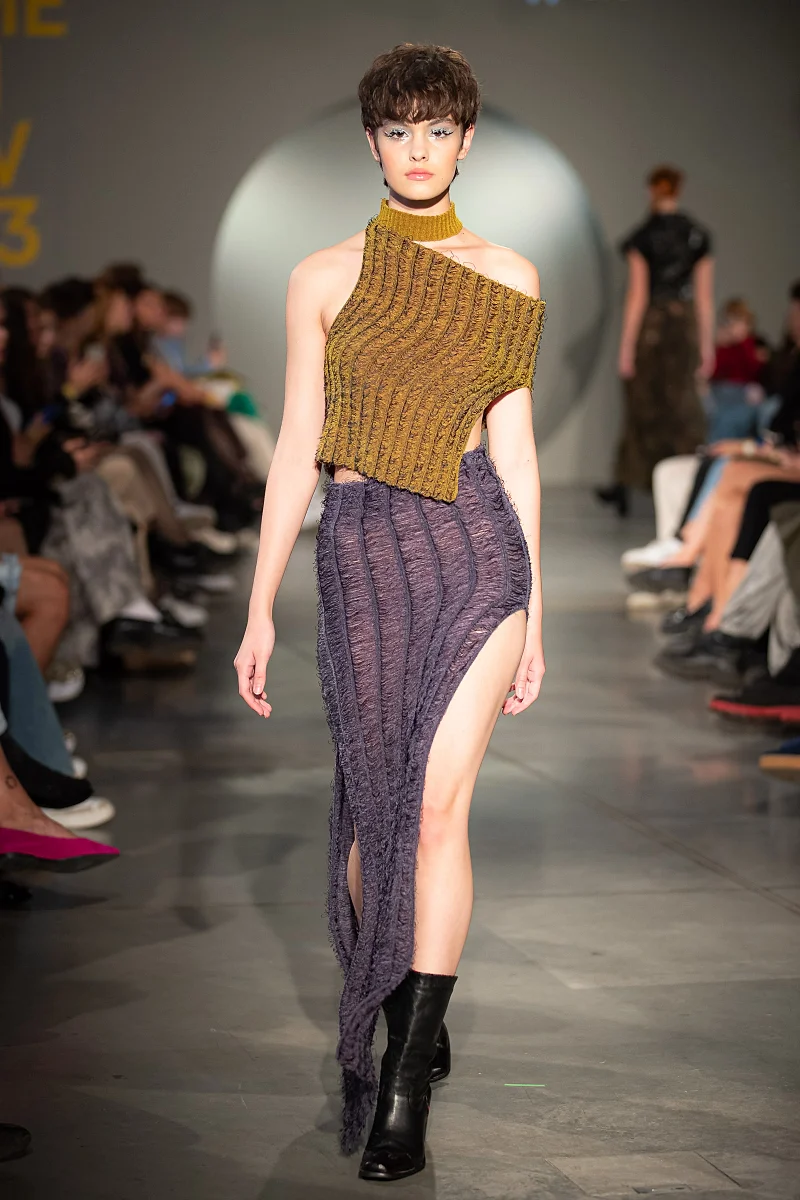 More news
The CEE Animation Forum in Pilsen is a major animation industry pitch forum of the region, with animation professionals presenting their ideas and getting networking opportunities. Each year, MOME animation students attend the event. This year Dániel Diószeghy and Zoé Nagy presented their diploma projects, and a separate presentation and exhibition were put on by the Animation programme.
His films are regularly screened at the Moholy-Nagy University of Art and Design (MOME). With the power to captivate every generation, they paint an authentic historical portrait of Hungary before the regime change. Gyula Gazdag is a film director, screenwriter, professor emeritus of the Department of Film, Television and Digital Media of the University of California Los Angeles (UCLA), and Artistic Director of the Sundance Filmmakers Lab founded by Robert Redford. He was named one of the ten best film teachers in the United States by Daily Variety in 2010. This year, he has joined the ranks of the Moholy-Nagy Award holders, and will be presented with the award for his formative educational work on 30 November by Rector József Fülöp.
Paris is the capital of photography in November when Paris Photo, the world's largest photography event, takes place. At the same time as Paris Photo, which attracts tens of thousands of visitors from France and abroad, the Concorde Atlantique hosts Polycopies, a fair dedicated to photo books. From 8 to 12 November, the Photography Department took part in Polycopies for the first time with its own stand.