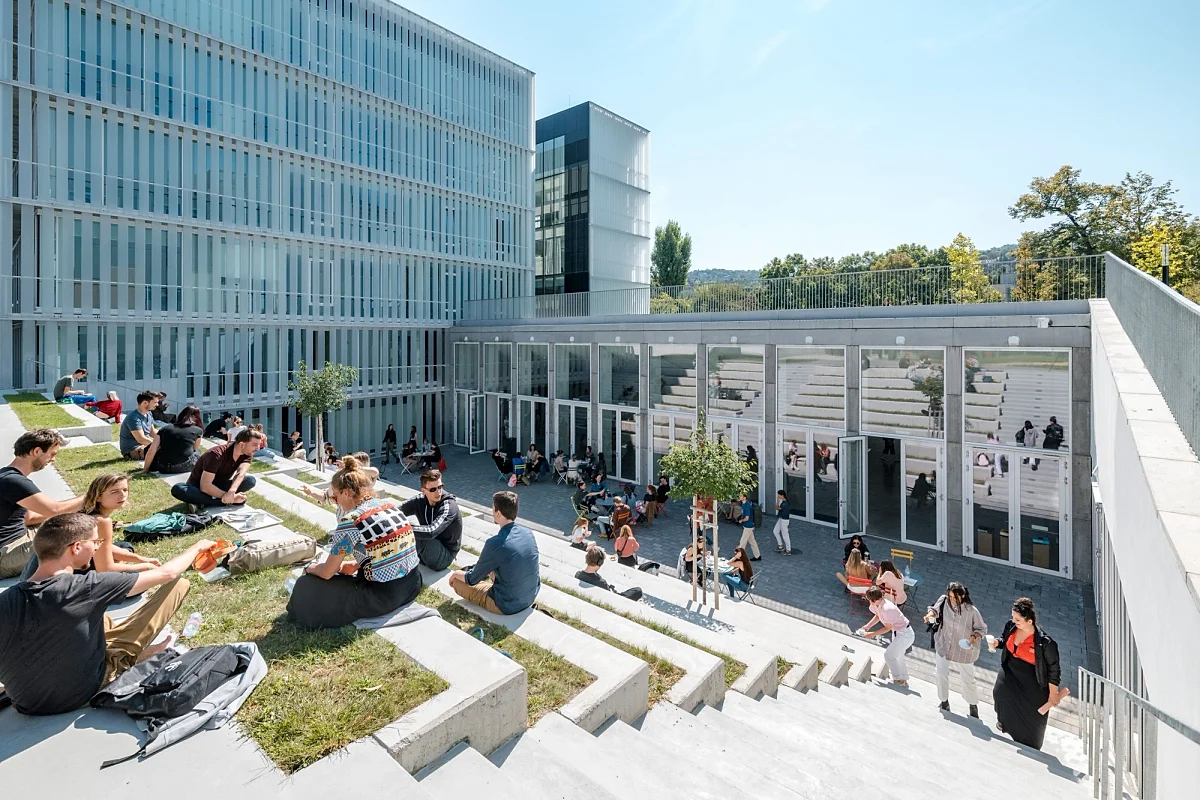 Free language courses for MOME citizens
MOME has launched English language courses at different levels led by native teachers not just to improve the level of language skills in general but also to teach the vocabulary of the academic terminology, creative fields and the jobs trained at the university.
English language skills as a subject is already available for students, and now, teachers and support staff can also attend the courses.
In response to the challenges of the future, MOME has launched English language courses for the entire university citizenry with help from Dover Language Centre. In the spring semester, six student and four staff general language classes have been launched. In the future, technical and individual language trainings, language coaching, language exam preparation courses, as well as academic writing and presentation in English classes will also be available.
Technical language training is the focus of the collaboration, and the methodology will be developed by the university and the language school this semester with the involvement of the new institutes. Their participation will be key to creating a training that truly promotes mastery and confident use of the creative industry vocabulary, and in turn, helps succeed in the international arena.
The training is funded from the Recovery and Resilience Facility (project RRF-2.1.2-21-2022-00021) funds available until 2026.
More news
In June, two Hungarian film festivals will feature several former and graduating MOME students: Fresh Meat Budapest International Short Film Festival, followed by the Kecskemét Animation Film Festival.
Flóra Anna Buda won the Palme d'Or for the best short film at the 76th Cannes Film Festival with her French-Hungarian co-production 27, which will be shown to Hungarian audiences at the Fresh Meat Festival starting on 1 June. The director's name is not unfamiliar in the international festival circuit.
What is the level of design maturity among businesses in the Central Eastern European region – in other words, how extensively do they harness design to increase growth and business performance?