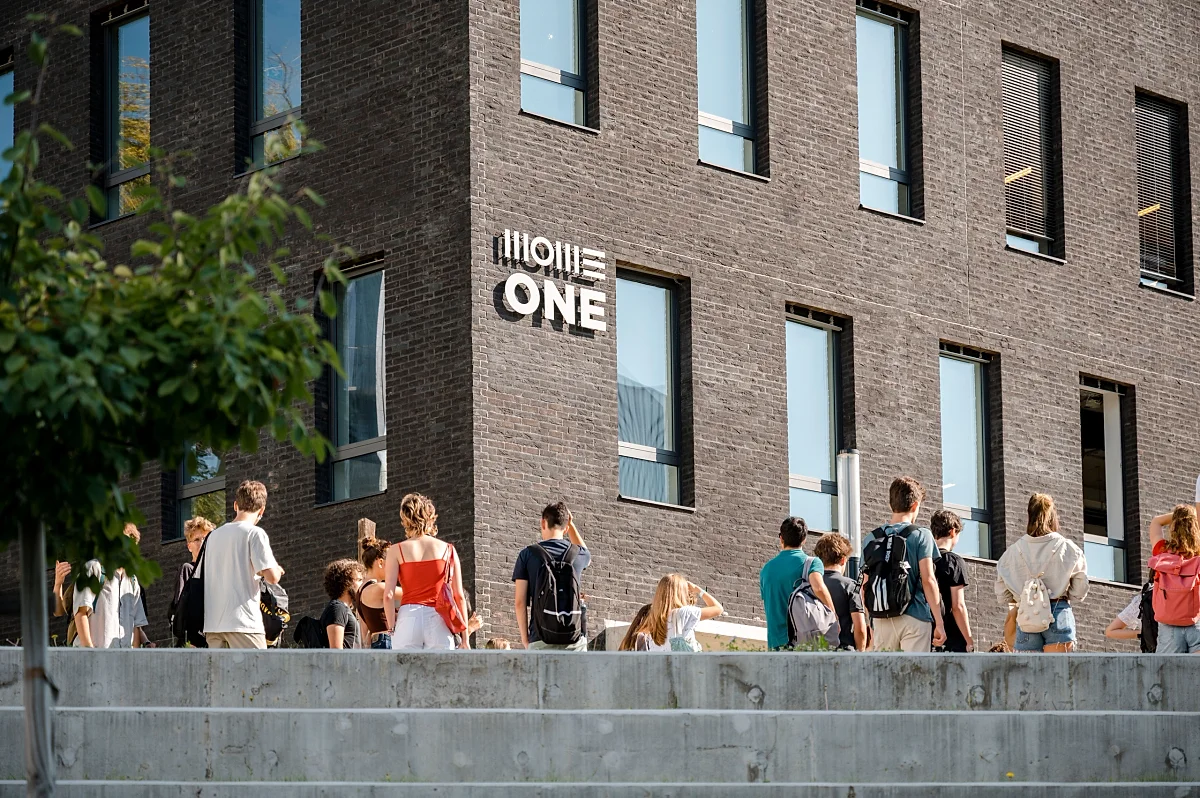 H2020 Information Point
H2020 and Horizon Europe are the flagship programmes of the European Union's research, development and innovation policy, aimed at boosting the continent's competitiveness. The programmes help EU Member States work together on forward-looking projects that offer global solutions to environmental, social and economic challenges, among others. Between 2021 and 2027, the European Union's Horizon Europe programme will make nearly EUR 100 billion in funding available for calls for applications.
Direct EU consortium calls
Horizon 2020/Horizon Europe Information Point
Within the framework of the project titled Innovációs Ökoszisztéma fejlesztése a Moholy-Nagy Művészeti Egyetemen (Development of the Innovation Ecosystem at Moholy-Nagy University of Art and Design), with project ID 2019-1.2.1-EGYETEMI-ÖKO-2019-00001), the Horizon 2020/Horizon Europe Information Point operates at our university from 1 February 2020.
Our goal is to have MOME successfully participate in the European Commission's H2020 and Horizon Europe Framework Programme for Research, Development and Innovation calls for proposals announced for Member States.
To this end, the HORIZON Information Point provides the following services:
- identification of European-level competences of MOME researchers / research teams, mapping of research areas;
- recommending open calls, providing information;
- seeking out relevant international consortium membership opportunities;
- support in finding partners: preparation of B2B events, MOME presence on partner-seeking platforms;/
- holding consultations and information forums to mobilise potential applicants;
- collecting 'best practices': sharing studies and research results from H2020-winning projects with stakeholders;
- preparing and coordinating the submission of international calls for applications;
- strengthening and broadening MOME's domestic and international network of contacts, building working relationships;
staff of the Horizon 2020/Horizon Europe Information Point:
Katalin Damjanovich: Horizon 2020/Horizon Europe Grant Officer
Katalin Füleki: Application Development Expert
Edit Tóth: International Officer

The H2020 Information Point is implemented under grant contract 2019-1.2.1-EGYETEMI-ÖKO-2019-00001.
More news
In June, two Hungarian film festivals will feature several former and graduating MOME students: Fresh Meat Budapest International Short Film Festival, followed by the Kecskemét Animation Film Festival.
Flóra Anna Buda won the Palme d'Or for the best short film at the 76th Cannes Film Festival with her French-Hungarian co-production 27, which will be shown to Hungarian audiences at the Fresh Meat Festival starting on 1 June. The director's name is not unfamiliar in the international festival circuit.
What is the level of design maturity among businesses in the Central Eastern European region – in other words, how extensively do they harness design to increase growth and business performance?