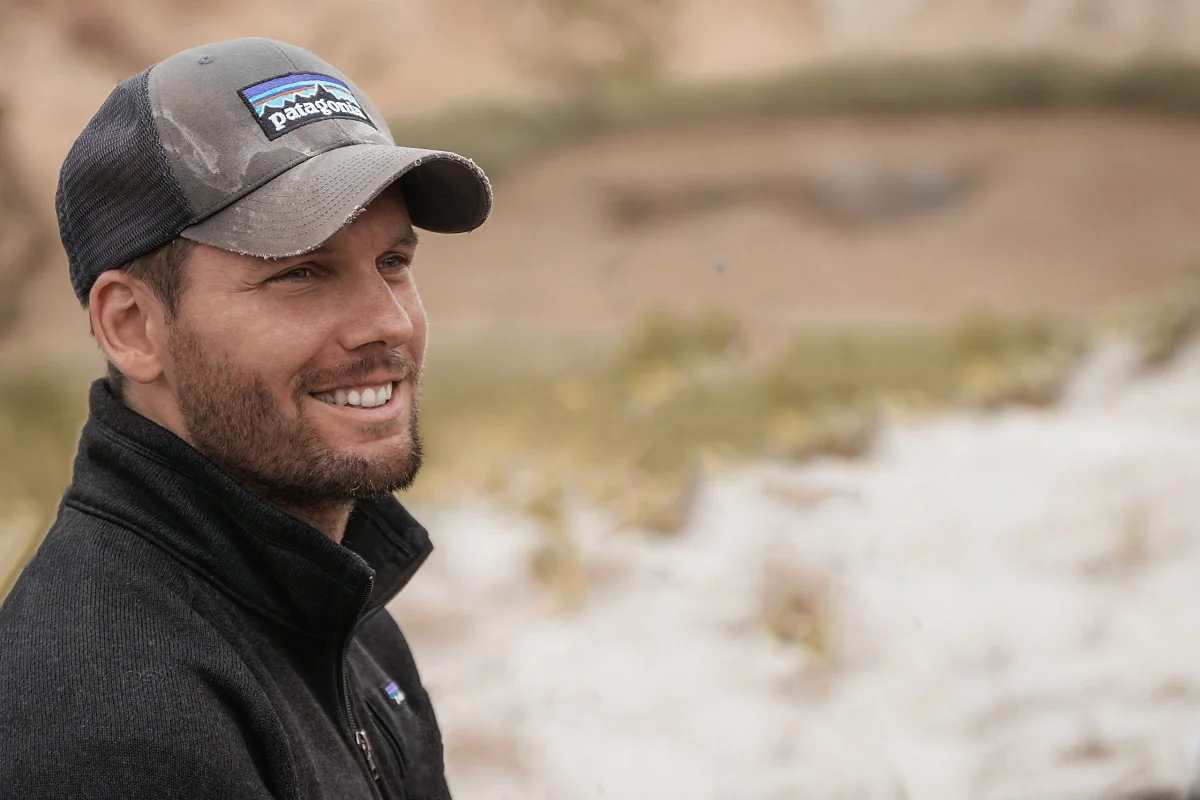 High-calibre international candidates responding to MOME's call for the post of rector - Interview with Gergely Böszörményi-Nagy, president of the MOME foundation
President of the Foundation for the Moholy-Nagy University of Art and Design, Gergely Böszörményi Nagy answered the most important questions about the latest remarkable milestones in the life of the university, the process and results of the rector election and the plans for the near future.
It is now the third anniversary of the model change at MOME, and several measures have been made this spring promoting the continued revitalisation of the university. Which ones would you like to highlight?
Let me share two, seemingly completely different initiatives that I believe are still pointing in the same direction – achieving the ideal of an all-round 21st-century university. One is the launch of our MOME Zero climate neutrality programme. It has many components, from the modernisation of our energy systems to putting a stop to food waste on the Campus, with the most impressive one being the planting of new forests in three national parks around the country to offset our emissions. I find the idea of students and teachers working together to create new natural habitats and enrich the ecosystem in Hungary exciting and not just in terms of sustainability but also in terms of community building. No university has ever undertaken to accomplish such a complex and ambitious programme in Hungary, and this commitment is also unique in international comparison.
The other novelty I would like to point out is the introduction of the sabbatical for MOME teachers. Though we are not the first to do so in Hungary, I find it all the more important to finally get around to implementing it. The idea is to provide our teachers with the opportunity to take longer periods of paid leave at specific intervals to help them expand their professional skills, gain new knowledge and inspiration for their academic activities, and not least and create new intellectual properties. Sabbatical leave will be available every seven years to all of our university professors, qualified instructors and researchers, master instructors, and, upon special approval, even to assistant professors.
Early this year, the Foundation for Moholy-Nagy University of Art and Design issued an open international call for applications for the position of the university's rector. What created the need for this new type of call?
The current rector's term will come to an end in 2024. In recent years, the university and the Foundation have accomplished a great deal together – just think of the most substantial pay rise in MOME's history, the development of the environment supporting education, or the launch of the University of the Future hub to redesign our entire intellectual and professional value proposition. For the university's continued revitalisation, however, the next rector's term will be just as important. Selecting a university's next rector in an open, international call is unprecedented in Hungary and not exactly self-evident elsewhere. There were several reasons for deciding to introduce this new format. For one, MOME is aspiring to rise to the forefront of art and design universities globally. An open, international call will help increase the university's exposure and prestige, and expand our professional contact network significantly. Last but not least, I wanted MOME citizens to have external validation and confirmation that major professionals from all over the world are vying for the leadership of the university.
There are concerns that foreign candidates may be hampered by their lack of Hungarian.
It is an existing but easily overcome hurdle. Arts and design are an international language, as demonstrated by the oeuvre and artistic legacy of our eponym Moholy-Nagy, and the internationalisation of MOME is a self-driven ambition of our university dating back at least two decades. The role of the Foundation in all this is to help translate ideas into action. That explains why we launched our full MA programmes in English language reaching out to talents in the entire CEE region in addition to Hungarians, built up our international tender activities, and introduced technical English courses for students and staff. Also why we place particular focus on inviting renowned international instructors and lecturers. In fact, this is how our first foreign leader Lasma Ivaska came to join us two years ago as head of the MOME Innovation Center, also through an open, international call.
It is my belief that regardless of their role held, foreign professionals will be welcomed here by a community open to new knowledge and impulses, and that multilingualism can be turned into a distinct advantage. It is important to note that as the maintainer of the university, we are not thinking in terms of a Hungarian versus foreign rector. We are simply looking for the most qualified and best fit for the role to help us make the most of the years to come for MOME.
There are other new features to the call beside being open and international…
Indeed, the methodological innovations are just as important as the opening up to the international arena. First, we spent sufficient time on selection to ensure that an informed decision could be made. Candidates had four whole months to submit their applications, and external applicants were given the opportunity to build closer familiarity with the university. Within the same period, I met each member of the senate for a personal discussion to gain a detailed understanding of their expectations of the next rector and rector's term.
Now, following the conclusion of the application period, the entire remainder of the year will be spent on conversing with the candidates. Each candidate with a valid application accepted by the senate will have the opportunity to give a detailed presentation of their concept before the university and the Foundation, which will be open not only to members of the senate and the Board, but also to all MOME citizens. After voting by the senate, the appointment decision will be made by the Foundation at the end of the year.
This is not the end of the process yet, as we are introducing another domestically unprecedented innovation. As mentioned earlier, the current Rector's term will only expire in August 2024, which means that the newly designated rector can spend the first eight months of the next year entirely on preparing before taking post. This will allow them to assemble their prospective team and structure of their work organisation. If appointed externally, they will be able to gain a deeper understanding of the professional hubs of the university as well as a great deal of knowledge, insight, and ideas. That means that when formally taking office on 1 August they will no longer need to start from scratch and spend months learning the ropes, gathering basic information and building the most essential contacts. In a nutshell, not a minute of the new term will be wasted to the detriment of important work for the university.
The application period concluded on 31 May, and the verification of applications received for formal compliance has also been completed. What is there to know about the applicants, and how successful has this novel call for applications format proved to be?
Our goal was to reach out to outstanding professionals and create genuine competition. It is safe to say that the call for applications have turned out to be a tremendous success for MOME. For one thing, the call was met with extraordinary interest compared to Hungarian rector elections. For another, and most importantly, a pool of premium candidates, representative in every respect, has been identified for the next stage of the selection.
Just to give you a few examples, applicants include English-German President of the NewSchool of Architecture & Design at the UC San Diego – one of the top universities in the USA – Gisela Loehlein, who has taught at and led several academic institutions worldwide from the Middle East to East Asia, Italian Head of School of Design at the Instituto Europeo di Design (IED) in Rome Gianfranco Bombaci, English social anthropologist and teacher at the University of Cambridge Calum Nicholson, who researches major social and ecological issues of the future, and Norwegian professor of architecture and Programme Director at the Staatliche Hochschule für Bildende Künste in Frankfurt Johan Bettum. From Hungary we have Béla Balázs Award-winning film director and cultural diplomat Can Togay, who was born in Budapest to Turkish parents and raised in Germany. Two active professors currently employed by MOME – deputy rector for education Pál Koós and head of the Media Institute Balázs Vargha each submitted an application. Their professional excellence is beyond question, but it is also a point of pride and matter of authenticity for our community to produce its own candidates, and so their entering the call is a source of pleasure and reassurance to the maintainer.
In addition to the novelties related to the call for applications, there are other important events and announcements scheduled for June this year. Which ones would you like to mention here?
Above all, the graduation ceremony in late June celebrating our fresh graduates. This is a highlight of the year for every university, and we are looking to take it to the next level to live up to MOME's ambitions. Since last year, the MA and BA graduation ceremonies feature internationally acclaimed guests whose career and oeuvre can serve as a model and inspiration for students and with whom meeting face-to-face can be a life-changing experience. Last year's BA and MA graduation ceremonies were presided over by South Korean philosopher Byung-Chul Han, widely known and popular also in Hungary, and world-famous vehicle designer and Chief Design Officer for Mercedes-Benz Gorden Wagener, respectively. And we are not about to lower our standards this year.
In 2023, the BA graduation ceremony will feature a keynote by world-famous architect, Senior Curator and Director of Research and Development at the Museum of Modern Art (MoMA), New York Paola Antonelli. Most tellingly, she was guest of honour at the graduation ceremony of the Harvard Graduate School of Design before us. The keynote speaker for our MA graduation ceremony will be Academy Award winning film director of Hungarian descent Elizabeth Chai Vasarhelyi. Together with her husband Jimmy Chin, one of the world's most famous climbers and professional mountain athletes, she created National Geographic documentary Free Solo, one of the most impactful documentary films in recent years. We can't wait to welcome them here in Budapest.

At the end of the academic year, there is only one thing that can measure up to the honouring of our fresh graduates: providing for the next wave of talents. In this regard, I believe we are about to launch a ground-breaking programme.
Can you share some details about the initiative?
In the course of MOME's revitalisation, there has been a strong reliance on data with our in-house data analysis team. As a result, we know precisely that the MOME student community has a measly 6% rate of disadvantaged youth from poor families. What it suggests to me is that socially and geographically, a large portion of Hungary remains practically invisible to our university, even though the percentage of talents is certainly no lower in these groups and regions. Our new programme is specifically directed at reaching out to disadvantaged talents living far from the capital, providing support without presumption, methodically and thinking over the long term. We have been working on this programme and it will continue to remain an exciting and uplifting job. Personally, I regard it as the most important initiative of my journey in academia. I will be able to share more details at the official press event in June.
More news
How to make gastronomy truly sustainable? Moholy-Nagy University of Art and Design (MOME) and SALT Restaurant have reached a major milestone on the road to a circular culinary culture. Their collaborative research resulted in a new plate with zero environmental impact for the sustainable enjoyment of the best haute cuisine has to offer.
The works created by the latest generation of product design students of Moholy-Nagy University of Art and Design (MOME), presented at the S/ALON BUDAPEST home trend fair on 22 to 24 September at the Budapest Arena all share a focus on the passion for the traditions of handcrafting, sustainability, innovation, and emotional connection. Uniquely in Hungary, the fair showcases the latest home decor trends, furniture, lighting solutions, flooring and wall coverings, home textiles, and accessories in extraordinary interiors, and is centered around the relationship of design and nature.
Design Theory MA student Eszter Sára Szabó earned the grant with her exhibition concept developed for beyond galleries, while Art and Design Management MA student Natasa Tereh and Sebestyén Teodor Bárány received the accolade for an impressive showcase designed for the MOME Campus.