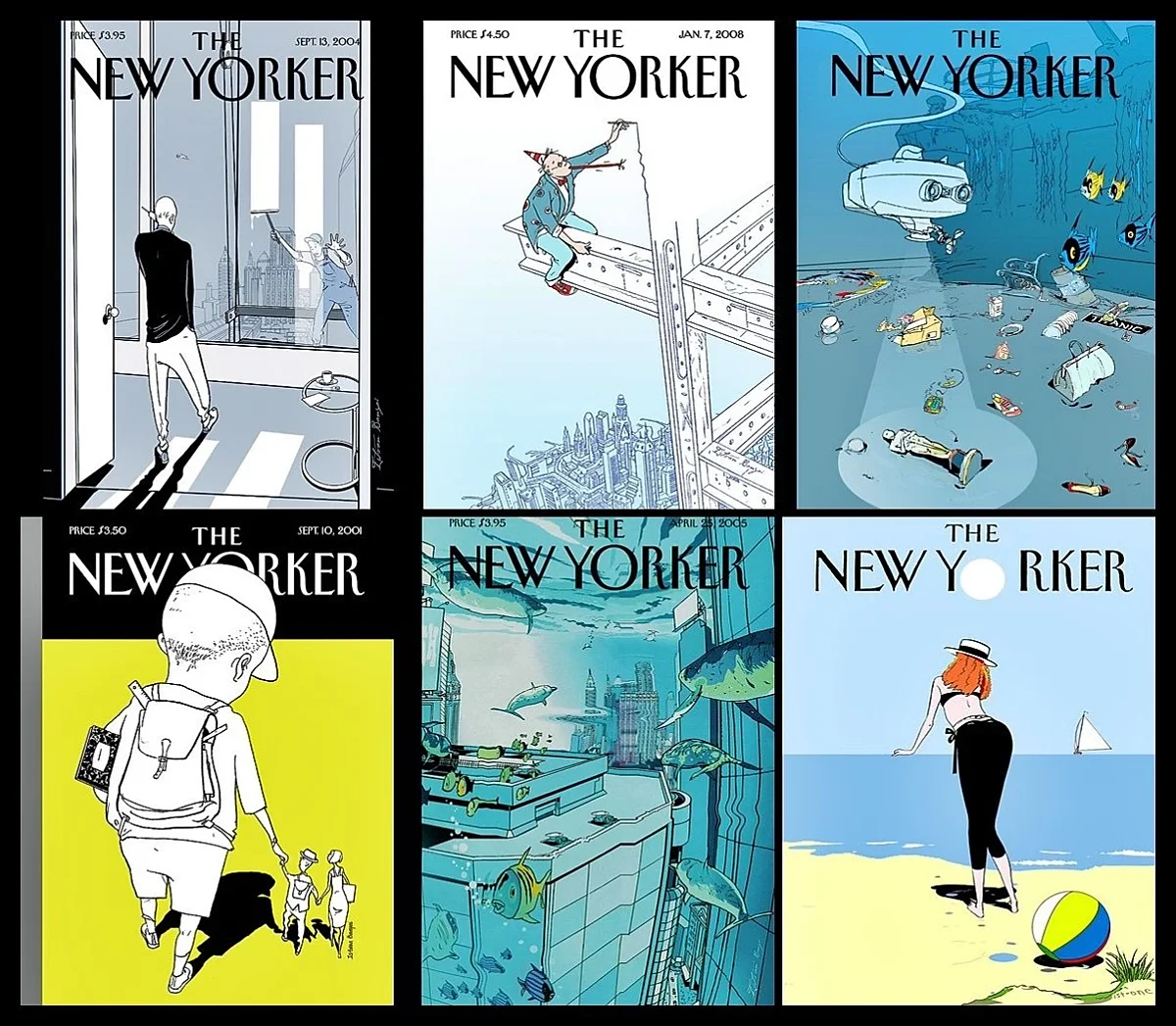 Iconic illustrator István Bányai has passed away
Iconic illustrator István Bányai passed away at age 73 after a prolific graphic designer career in the USA, drawing illustrations for The New Yorker, Atlantic and Playboy.
Bányai's works were not only featured on the pages of major US weeklies – he also drew children's books and cartoons. His Zoom, for example, published in 1995, was voted children's book of the year by the New York Times. In the past 30 years, in the heyday of magazine publishing, he was a household name overseas.
Born in Budapest, he graduated from the Academy of Applied Arts in Budapest in the early 70s. He went on to create film posters for the Hungarian film distribution company, illustrations for books published by Móra Ferenc Publishing House and vinyl covers for the Hungarian Record Company, as well as animation films before immigrating to the USA in the 1980s.
There he regularly contributed illustrations for The Times, Newsweek and Atlantic Monthly, and designed vinyl covers for MCA, CBS and Capitol Records. He drew a monthly series for Playboy's agony column Playboy Advisor, and had also been working for The New Yorker since 1998.
He became a honorary teacher of MOME in 2007. He was a major influence for Tibor Kárpáti, a Hungarian artist living and working in Budapest and recently involved in creating a visual identity of the JUMP INTO THE FUTURE! creative idea competition at the university.
The media was only informed on Sunday about Bányai's death, which occurred back in December, after New York Times reported it based on information from his wife.
https://www.nytimes.com/2023/02/18/arts/istvan-banyai-dead.html
https://kreativ.hu/cikk/meghalt-banyai-istvan-az-egyik-legnagyobb-magyar-grafikus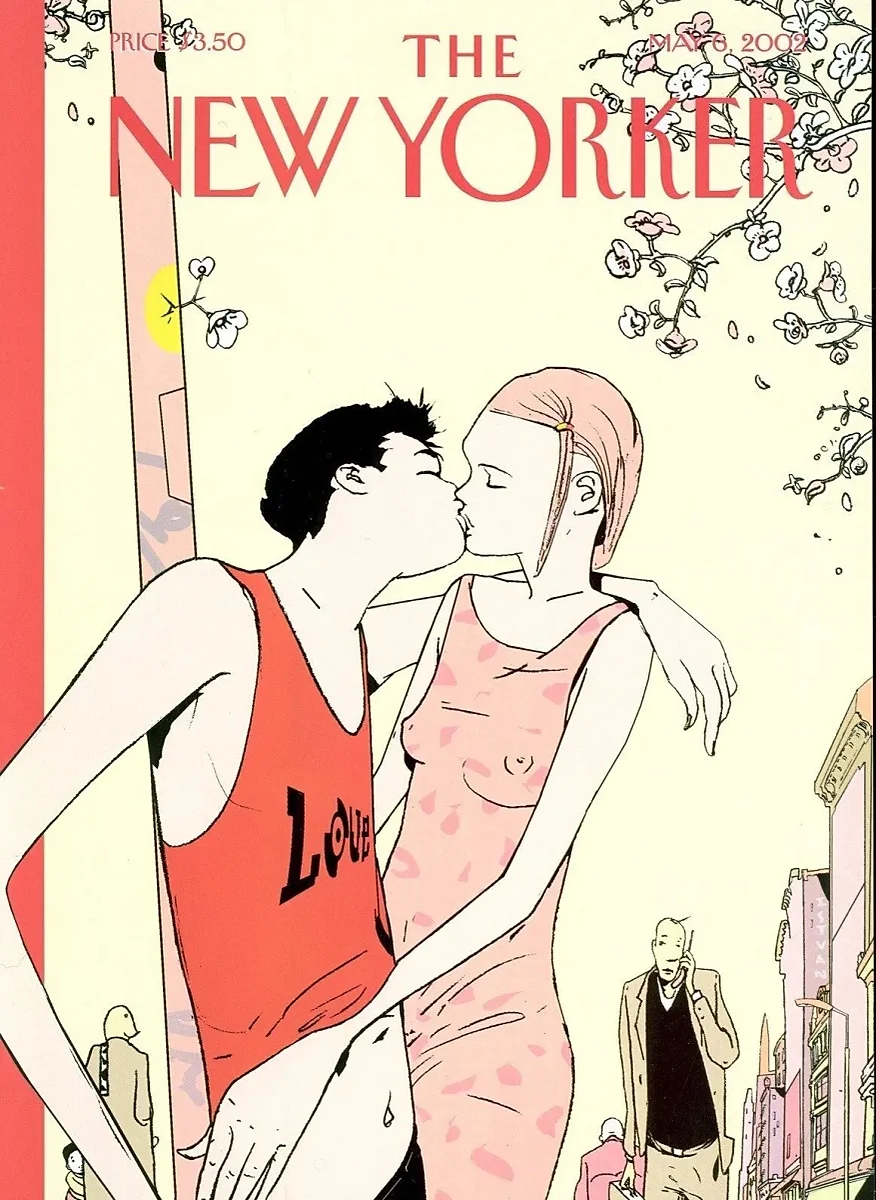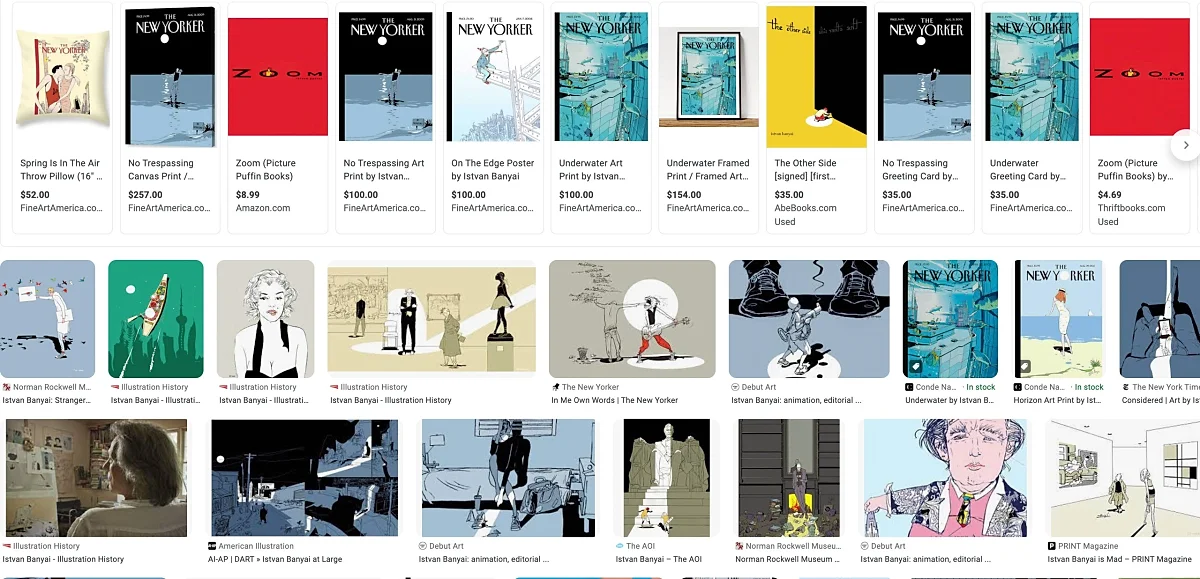 More news
How to make gastronomy truly sustainable? Moholy-Nagy University of Art and Design (MOME) and SALT Restaurant have reached a major milestone on the road to a circular culinary culture. Their collaborative research resulted in a new plate with zero environmental impact for the sustainable enjoyment of the best haute cuisine has to offer.
The works created by the latest generation of product design students of Moholy-Nagy University of Art and Design (MOME), presented at the S/ALON BUDAPEST home trend fair on 22 to 24 September at the Budapest Arena all share a focus on the passion for the traditions of handcrafting, sustainability, innovation, and emotional connection. Uniquely in Hungary, the fair showcases the latest home decor trends, furniture, lighting solutions, flooring and wall coverings, home textiles, and accessories in extraordinary interiors, and is centered around the relationship of design and nature.
Design Theory MA student Eszter Sára Szabó earned the grant with her exhibition concept developed for beyond galleries, while Art and Design Management MA student Natasa Tereh and Sebestyén Teodor Bárány received the accolade for an impressive showcase designed for the MOME Campus.