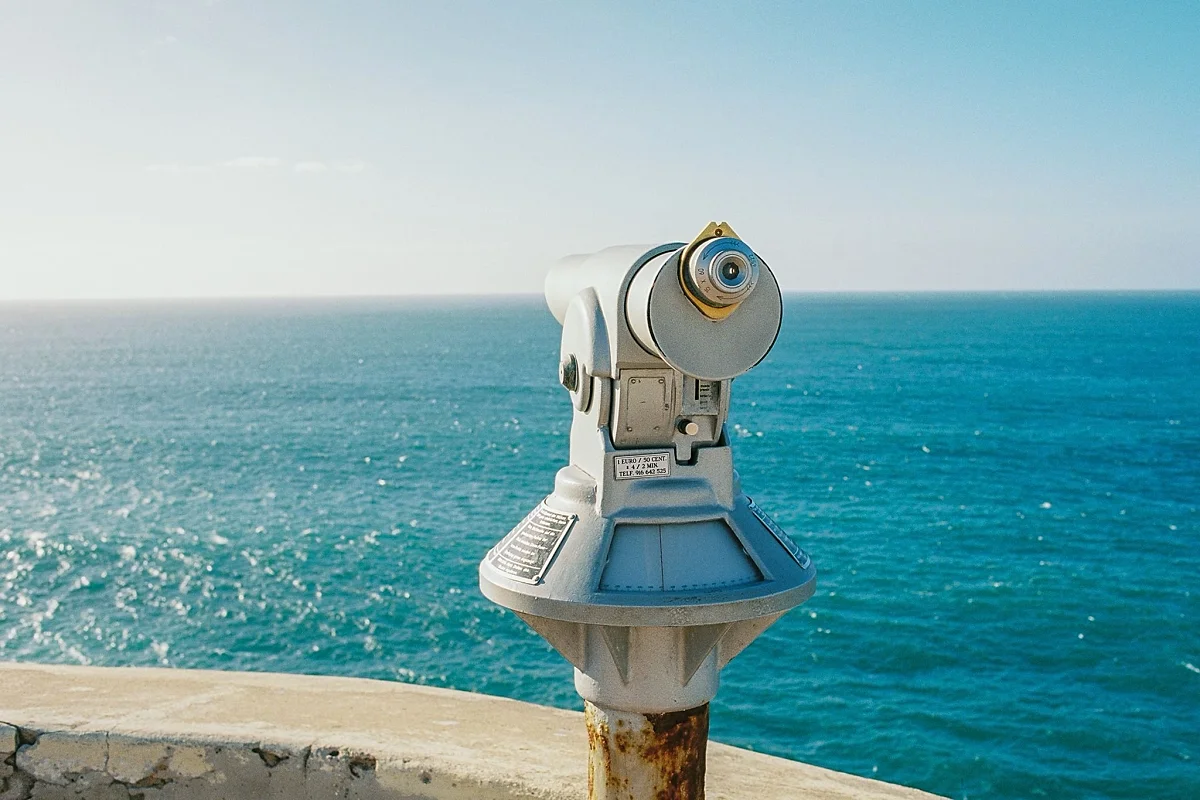 International speakers on current photography topics in the spring semester
The invited speakers for the spring semester of the Photography MA explore the possibilities of the responsible use of photography in light of the challenges posed by the post-photographic era. Their work serves as inspirational examples for further interpretations of art-related interdisciplinary research.
Our new arrival this March is Ukrainian curator, artist, and researcher, and founder and director of the Odesa Photo Days national festival since 2015 Kateryna Radchenko. The festival has moved from the war-torn country to international venues, and also includes an online mentor programme on the history of photography for young photographers. In collaboration with their mentors, selected artists have created photo projects about their war experience. During her stay in Budapest, Radchenko will hold workshops on the topic of photo book editing. On Thursday, 23 March, her public presentation entitled "Ukrainian Photography from 70th till now" will take place at MOME TWO Film Studio. The presentation follows the photo-artistic efforts in Ukraine, a country whose cultural heritage and values are also under siege, and provides an overview of the relationship between Ukrainian identity and Ukrainian photography.
With nearly a year's delay as a consequence of the Ukrainian refugee crisis, the first winner of the Elizabeth A-i-R photography residency programme arrives in Hungary. As the professional partner of the MOME Photography MA, the Municipality of Erzsébetváros launched a programme in 2022 to provide creative support in Budapest to international photographers and artists creating ephemeral and location-specific pieces. Chosen from nearly 100 applicants, Berlin-based artist Yuki Jungesblut specialises in research-based art and the artistic approach to social systems, attempting to define hard-to-grasp conditions between fantasy and reality. On 19 April, she will hold a public presentation on her multi-layered projects organised along the links of collective and individual memory, and analysing the impact of emotions during the process of remembrance.
In May, our guest will be world-famous Catalan conceptual photographer, artist, writer, editor and curator Joan Fontcuberta. His work is crucial in understanding the post-photographic state and his series questions the truthfulness of photographic imagery. Fontcuberta is professor at the Pompeu Fabra University in Barcelona, and was guest lecturer at numerous universities, including Harvard. His works have been displayed to the general public at internationally-acclaimed institutions such as the Hasselblad Foundation in Gothenburg (2013) and La Maison Européenne de la Photographie in Paris (2014). On 11 May, he will hold a presentation at MOME about his creative process, which heavily blurs the lines between reality and fiction. Built on deception, his works help to understand the strategies of authoritarian communication, and warn against the dangers of non-transparent access to scientific data and facts. In his projects from recent years, he has experimented with the historical analyses of the previously unknown photographic works of László Moholy-Nagy, straddling the line between reality and fiction.
In May, a workshop will be held by writer, photographer and lecturer at the Massachusetts College of Art and Design, the Rhode Island College of Design, the University of Hartford and the Neue Schule für Fotografie Berlin Jörg Colberg. His books ─ essential documents on the theoretical foundations of contemporary photography ─ explore current opportunities for realism in our day and age. His workshop "Photo Book as Contemporary Art Form", developed specifically for students of the Photography MA, focus on how to edit photographs responsibly and in line with the content. MOME students will participate in international festivals with the book designs created during the course. The public presentations of Joan Fontcuberta and Jörg Colberg are expected to take place in the afternoon of 11 May at MOME.
Other guests are expected at our Campus for the third and next edition of the Work in Context Symposium in May. The international exhibition accompanying the event focuses on the topic of responsibility, and brings exciting examples of artistic practices of social engagement. More updates coming soon.
Kateryna Radchenko: Ukrainian Photography from 70th till now (+ Q&A)
Date: 23 March 2023, 5:00 p.m.
Venue: MOME, Tech Park, Film Studio
Yuki Jungesblut: Freestyle Research_Ways of Sense Making (+ Q&A)
Date: 19 April 2023, 5:00 p.m.
Venue: MOME, B_001
Joan Fontcuberta: Stranger than Fiction + Jörg Colberg: Understanding Photobooks
Date: 11 May 2023, 5:00 p.m.
Venue: MOME, Tech Park, Film Studio
Work in Context International Symposium 2023
Date: 16 May 2023.
Venue: MOME, Auditorium
Sponsored by Global Voices at MOME
More news
In June, two Hungarian film festivals will feature several former and graduating MOME students: Fresh Meat Budapest International Short Film Festival, followed by the Kecskemét Animation Film Festival.
Flóra Anna Buda won the Palme d'Or for the best short film at the 76th Cannes Film Festival with her French-Hungarian co-production 27, which will be shown to Hungarian audiences at the Fresh Meat Festival starting on 1 June. The director's name is not unfamiliar in the international festival circuit.
What is the level of design maturity among businesses in the Central Eastern European region – in other words, how extensively do they harness design to increase growth and business performance?