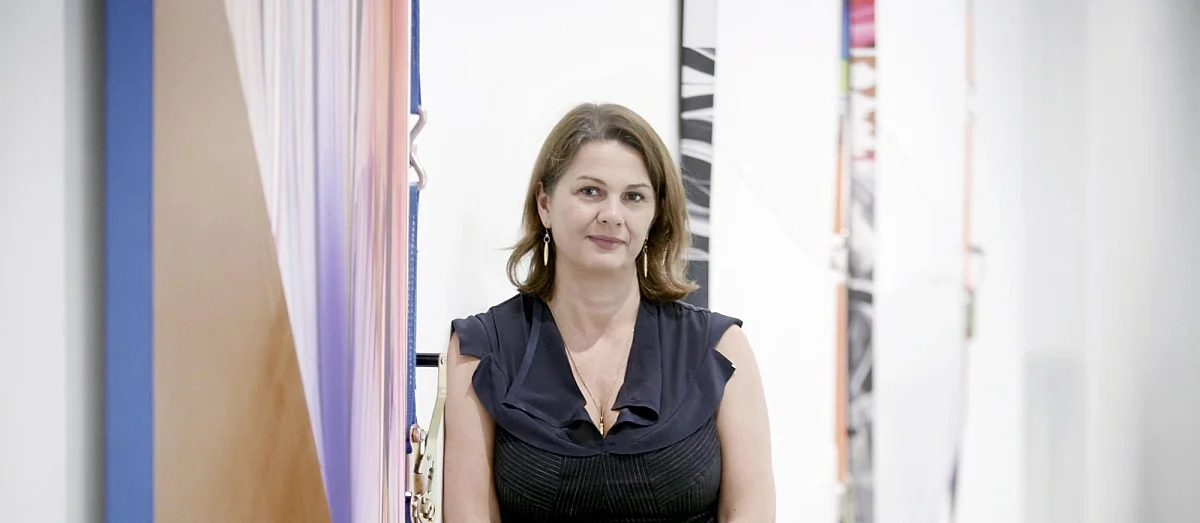 Interview with Erika Deák
Founder of the Deák Erika Gallery and founder and eponym of one of the scholarships of the Moholy-Nagy University of Art and Design was interviewed by Prae.hu about what it means to be a gallerist in Hungary, the international scene, art training in Hungary and the opportunities open to emerging artists. In addition to owning a gallery featuring contemporary artists, Erika Deák has founded multiple grants supporting young artists and curators, which she also shares details about in the interview.
The HUF 500,000 Deák Erika Grant is awarded in collaboration with MOME to a Design Theory MA or Art and Design Management MA student from the 2020/21 academic year. The professional grant, provided for a period of five years to a total of five students is designed to bolster the professional attitude of students and provide help for developing their degree projects.
This year's grant recipient and their project will be introduced in September.

Continue to the full article (in Hungarian)
More news
The works created by the latest generation of product design students of Moholy-Nagy University of Art and Design (MOME), presented at the S/ALON BUDAPEST home trend fair on 22 to 24 September at the Budapest Arena all share a focus on the passion for the traditions of handcrafting, sustainability, innovation, and emotional connection. Uniquely in Hungary, the fair showcases the latest home decor trends, furniture, lighting solutions, flooring and wall coverings, home textiles, and accessories in extraordinary interiors, and is centered around the relationship of design and nature.
Design Theory MA student Eszter Sára Szabó earned the grant with her exhibition concept developed for beyond galleries, while Art and Design Management MA student Natasa Tereh and Sebestyén Teodor Bárány received the accolade for an impressive showcase designed for the MOME Campus.
A team of MOME students have won first place at the CheckINN Revitalisator competition. First launched by the CheckINN Turisztikai Innovációmenedzsment Kft and MOME last year, the competition invites university and college talents to seek solutions for the reuse of rust zone sites in teamwork. From the nearly 30 teams, INDOOHÁZ received the first prize for giving new life to abandoned railway water reservoirs as bivouacs for backpackers.