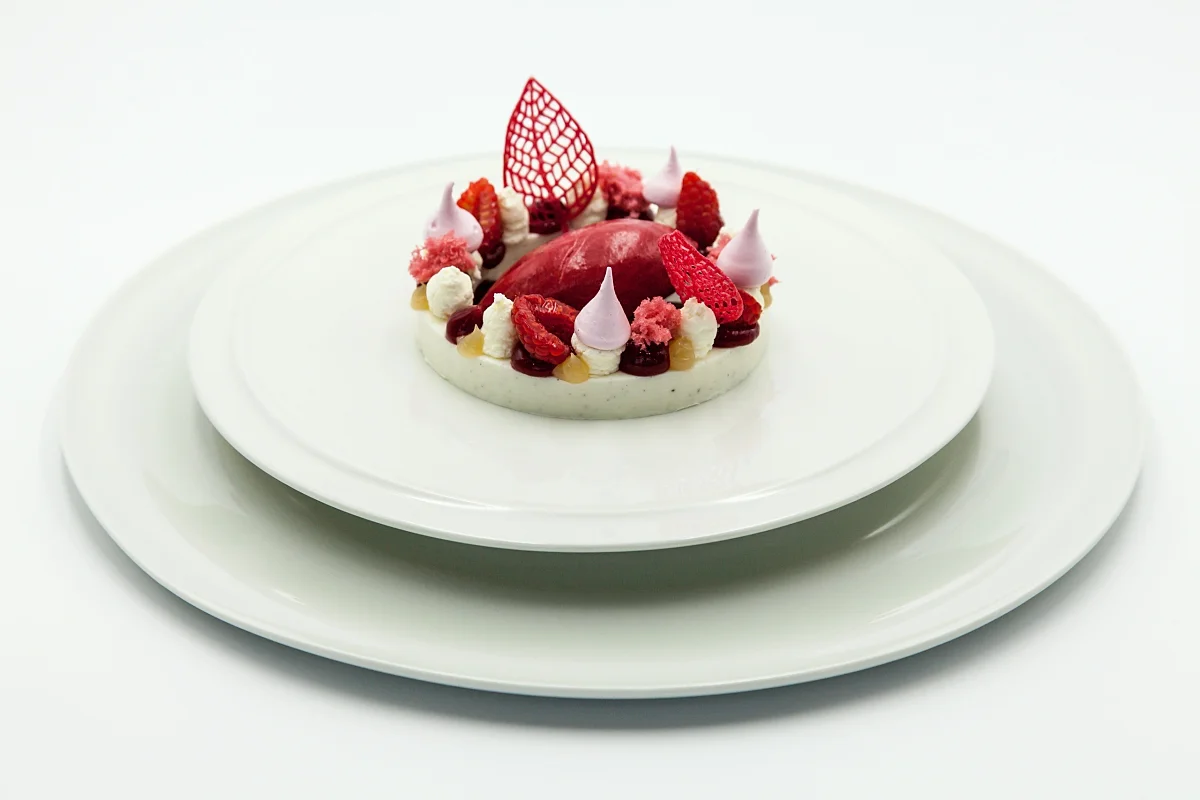 Kalocsai Dorottya - Hidden
Dorottya Kalocsai designed a ceramic tableware collection for the Embassy of Hungary in The Hague. Her goal was to map and summarize the typical gastronomy, object culture, functionality, and contemporary needs that appear in the field of serving
With my diploma project I designed a ceramic tableware collection for the Embassy of Hungary in The Hague, Netherlands. Gastronomy in diplomacy is characterised by fine dining trends, and in the level of service, materials, and ingredients.
In my diploma thesis my goal is to map and summarise the typical gastronomy, object culture, functionality, and other contemporary requirements of service in a diplomatic setting. The tableware concept also highlights Hungarian medicinal water culture. The shape of the ceramic pieces evokes different water surfaces and wave movements to refer to medicinal waters hidden in the ceramic glaze.
More news
How to make gastronomy truly sustainable? Moholy-Nagy University of Art and Design (MOME) and SALT Restaurant have reached a major milestone on the road to a circular culinary culture. Their collaborative research resulted in a new plate with zero environmental impact for the sustainable enjoyment of the best haute cuisine has to offer.
The works created by the latest generation of product design students of Moholy-Nagy University of Art and Design (MOME), presented at the S/ALON BUDAPEST home trend fair on 22 to 24 September at the Budapest Arena all share a focus on the passion for the traditions of handcrafting, sustainability, innovation, and emotional connection. Uniquely in Hungary, the fair showcases the latest home decor trends, furniture, lighting solutions, flooring and wall coverings, home textiles, and accessories in extraordinary interiors, and is centered around the relationship of design and nature.
Design Theory MA student Eszter Sára Szabó earned the grant with her exhibition concept developed for beyond galleries, while Art and Design Management MA student Natasa Tereh and Sebestyén Teodor Bárány received the accolade for an impressive showcase designed for the MOME Campus.