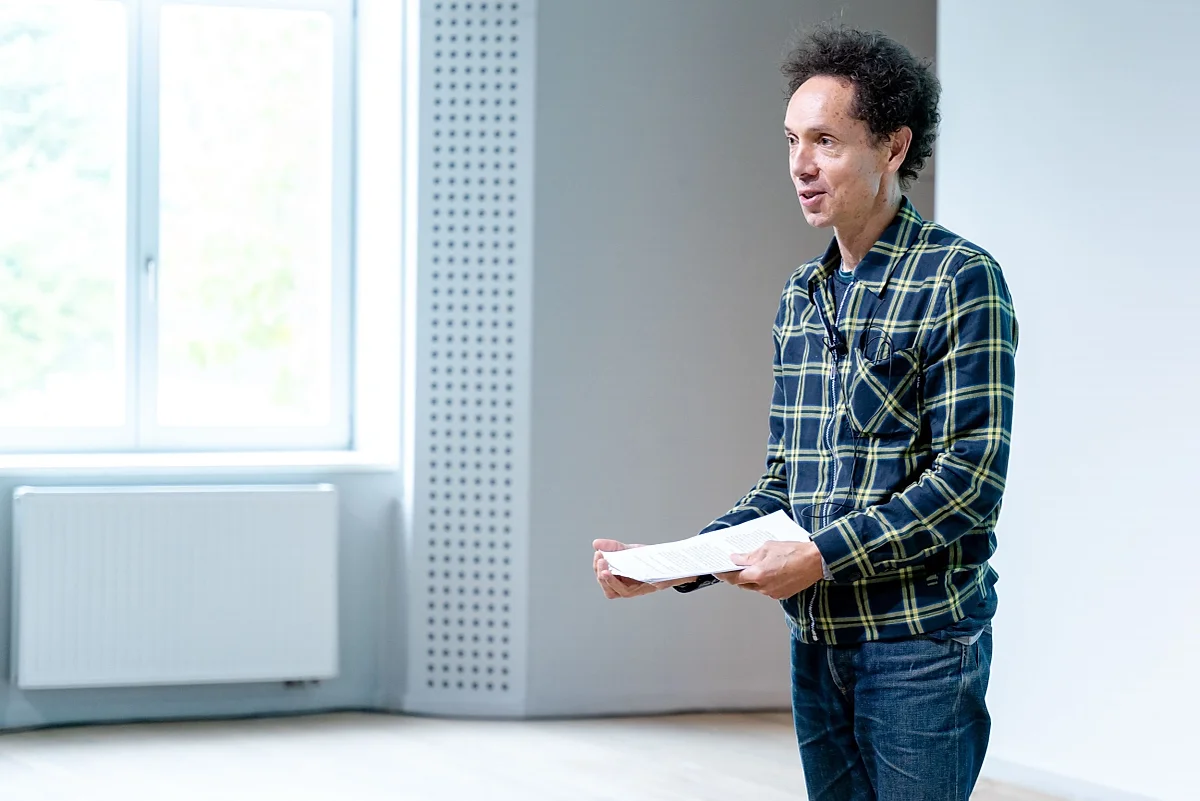 Malcolm Gladwell at MOME
Malcolm Gladwell, author of New York Times global bestsellers about talent, creativity and innovation paid MOME a visit at the invitation of the Foundation for Moholy-Nagy University of Art and Design in response to our students' initiative.
Canadian-born Gladwell is the author of such widely read books also popular in Hungary as The Tipping Point, Blink, Outliers, and David and Goliath. Gladwell has been named one of TIME magazine's 100 most influential people, and Foreign Policy's Top 100 Global Thinkers.
Gladwell's talk at MOME was specifically directed at artist teachers and students in Hungarian primary and secondary education and covered the personal requirements for unlocking talent and creating innovations, as well as the role of society, including universities, in talent management.
"Malcolm Gladwell presented the characteristics required for driving successful innovations through the example of Hungarian-born Emil J. Freireich, a researcher who developed groundbreaking therapies for childhood leukaemia and Steve Jobs. He underlined the role of the environment in the development of innovations, which needs to be open and promoting free thinking, at the time involving a sense of urgency of solving a problem. When it comes to the development of creativity at school, he stressed the importance of laying the foundation of all-round education and skillset and advises against the pressure of early specialisation on children. He regards talent and motivation as skills that can clearly be improved, with education that encourages creativity playing a major role", said head of MOME's Design and Visual Arts Teacher training programme Judit Bényei, summing up her impressions.
Gladwell is highly preoccupied with exploring the correct role of businesses, education institutions and society in talent management. He does not believe that talents needs to be fawned over or that gifted youth should be entitled to quick success. According to his widely publicised theory, the talent myth, in our age, it is narcissistic personality types that rise through the ranks fastest, while making the worst leaders. Organisations with long-term success continue to reward experience over talent.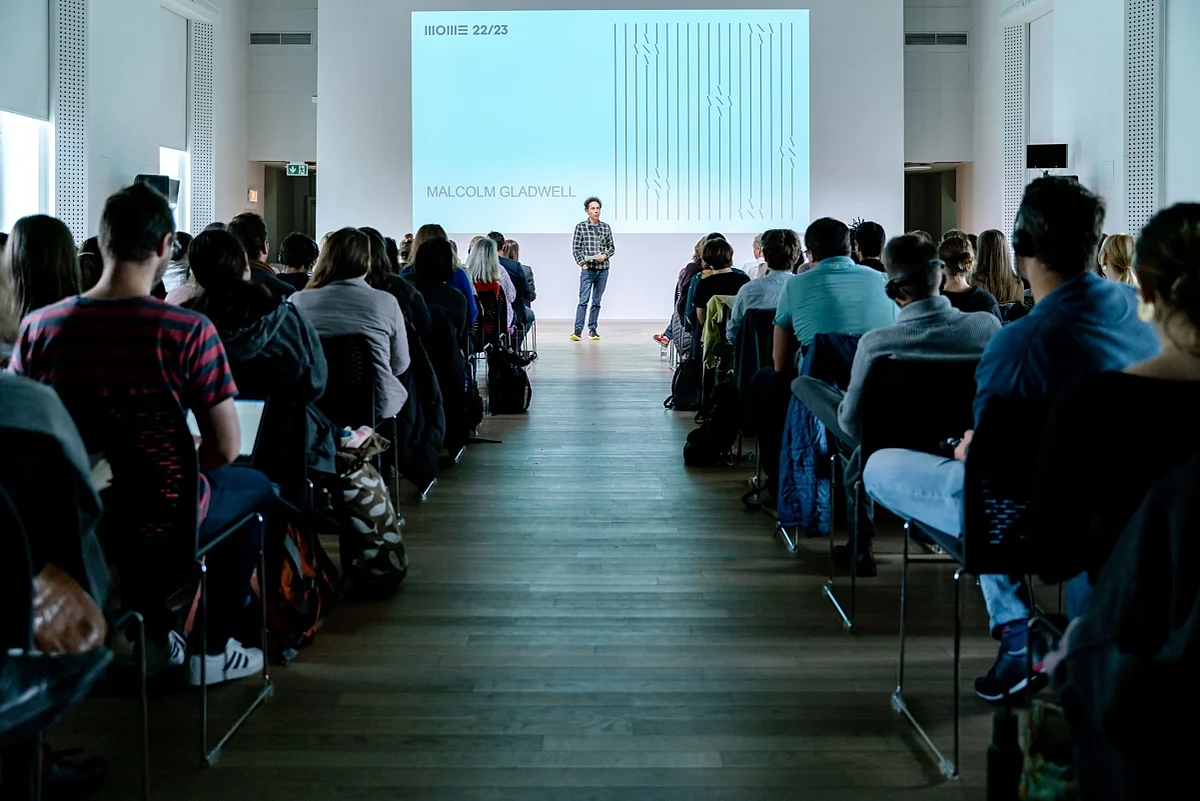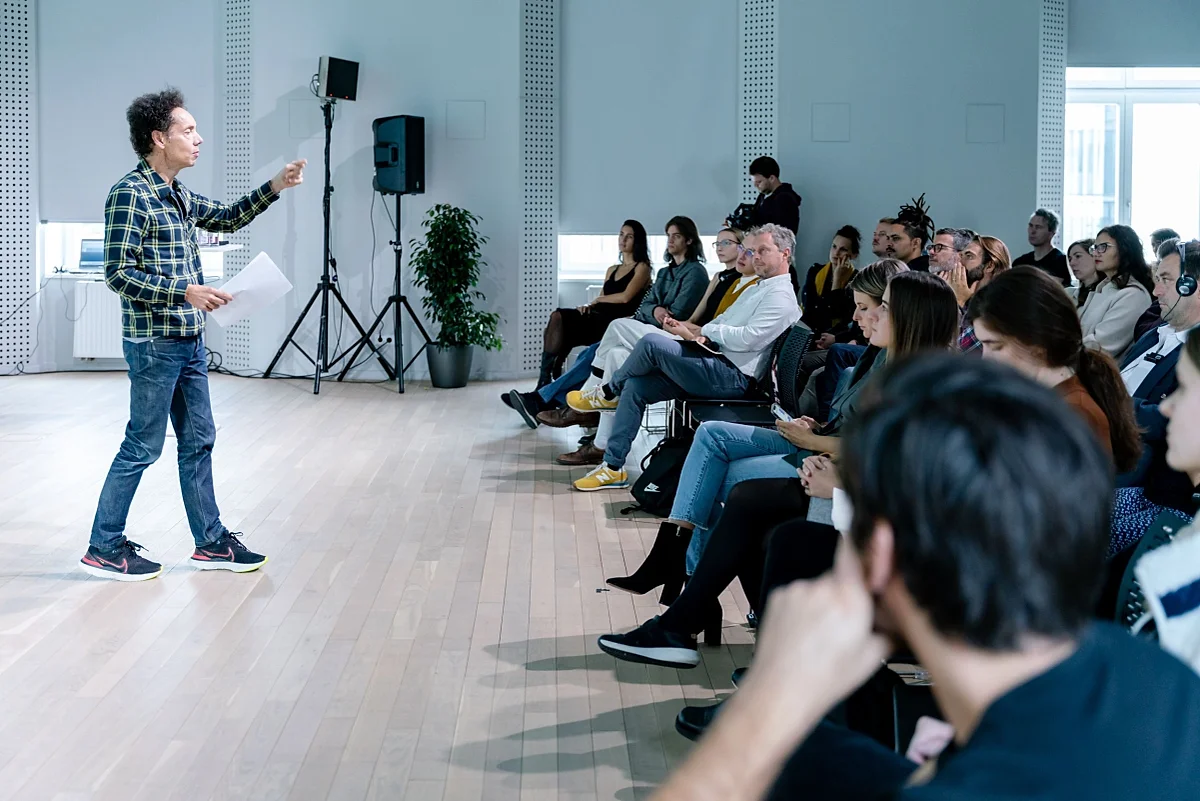 More news
MOME has launched English language courses at different levels led by native teachers not just to improve the level of language skills in general but also to teach the vocabulary of the academic terminology, creative fields and the jobs trained at the university.
What does it take for a young designer to be successful? Whether for running their own graphic design or animation studio, founding their own fashion label or working as an employee, future designers need market and entrepreneurial skills to succeed and realise their goals. For this purpose, MOME teachers have developed a course that is unique in the Central Eastern European region, providing students with a business approach specifically reflecting the needs of the creative industries. The Business to Design (B2D) educational programme was created with involvement of prominent professionals and entrepreneurs in the field, MOME alumni, as well as invited international speakers. Its originality lies in it forming part of the curriculum and being a mandatory subject for all BA students.
Battling the effects of global crises that creep into our everyday lives, we may easily find ourselves on a rollercoaster between mounting panic and the impassiveness brought on by a sense of futility. In the face of steadily accumulating challenges, we are justified in wondering how to proceed.