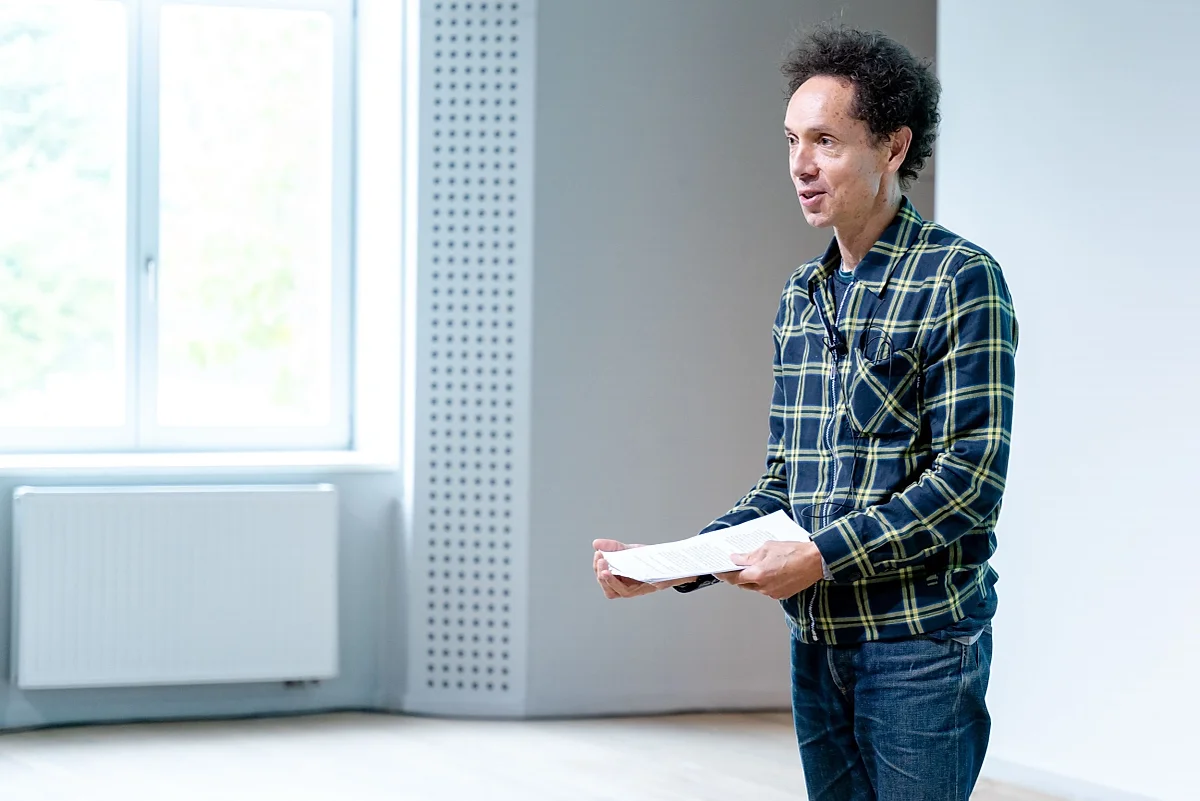 Malcolm Gladwell at MOME
Malcolm Gladwell, author of New York Times global bestsellers about talent, creativity and innovation paid MOME a visit at the invitation of the Foundation for Moholy-Nagy University of Art and Design in response to our students' initiative.
Canadian-born Gladwell is the author of such widely read books also popular in Hungary as The Tipping Point, Blink, Outliers, and David and Goliath. Gladwell has been named one of TIME magazine's 100 most influential people, and Foreign Policy's Top 100 Global Thinkers.
Gladwell's talk at MOME was specifically directed at artist teachers and students in Hungarian primary and secondary education and covered the personal requirements for unlocking talent and creating innovations, as well as the role of society, including universities, in talent management.
"Malcolm Gladwell presented the characteristics required for driving successful innovations through the example of Hungarian-born Emil J. Freireich, a researcher who developed groundbreaking therapies for childhood leukaemia and Steve Jobs. He underlined the role of the environment in the development of innovations, which needs to be open and promoting free thinking, at the time involving a sense of urgency of solving a problem. When it comes to the development of creativity at school, he stressed the importance of laying the foundation of all-round education and skillset and advises against the pressure of early specialisation on children. He regards talent and motivation as skills that can clearly be improved, with education that encourages creativity playing a major role", said head of MOME's Design and Visual Arts Teacher training programme Judit Bényei, summing up her impressions.
Gladwell is highly preoccupied with exploring the correct role of businesses, education institutions and society in talent management. He does not believe that talents needs to be fawned over or that gifted youth should be entitled to quick success. According to his widely publicised theory, the talent myth, in our age, it is narcissistic personality types that rise through the ranks fastest, while making the worst leaders. Organisations with long-term success continue to reward experience over talent.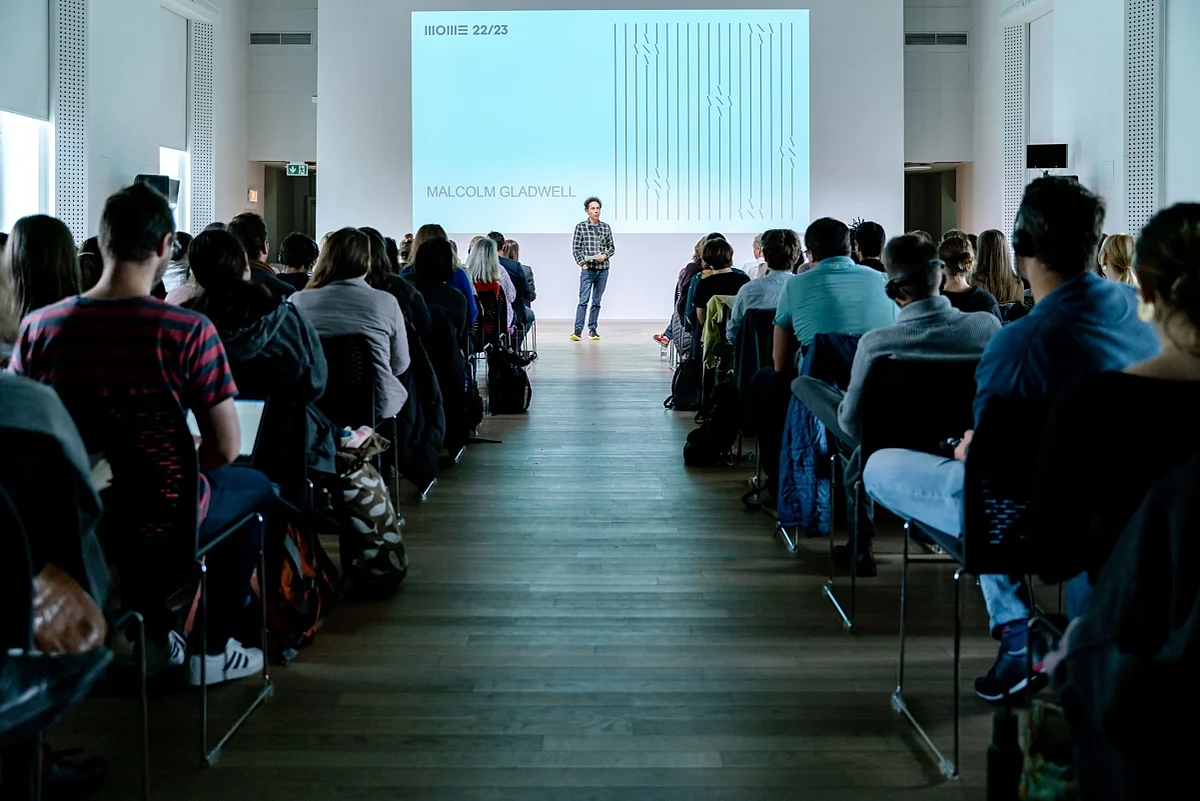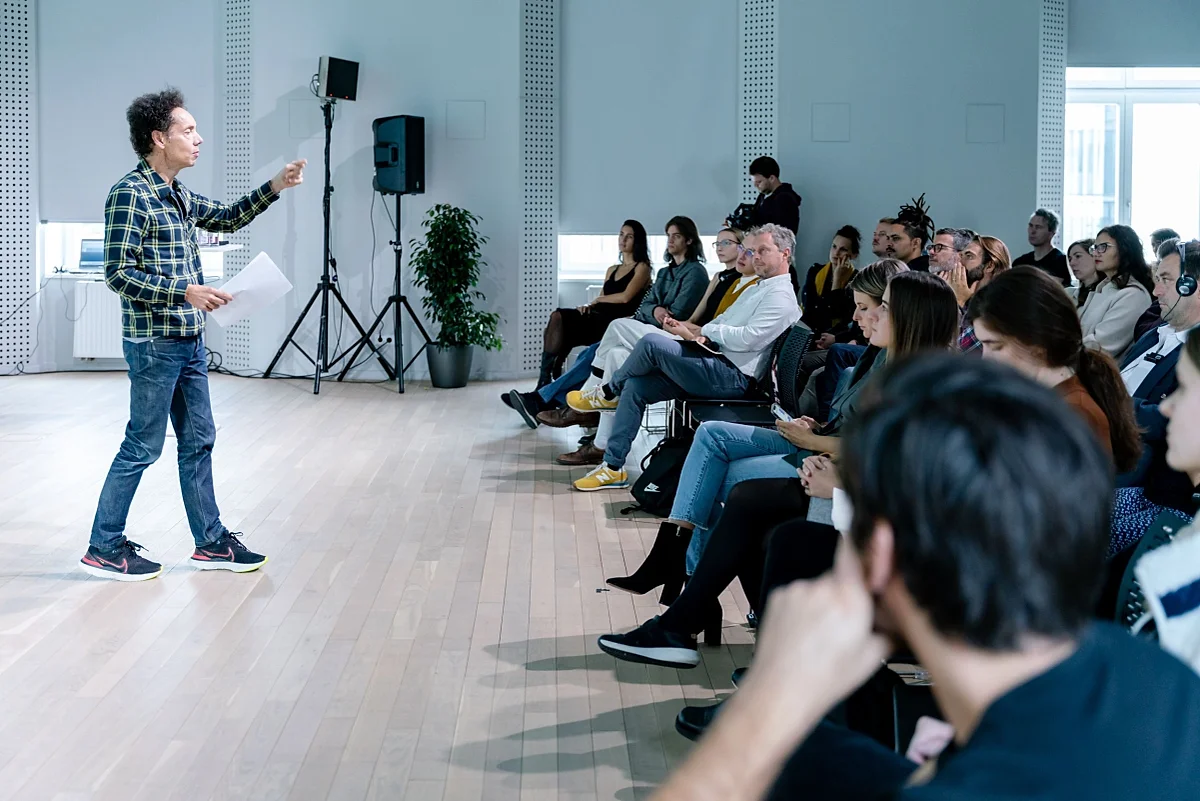 More news
How to make gastronomy truly sustainable? Moholy-Nagy University of Art and Design (MOME) and SALT Restaurant have reached a major milestone on the road to a circular culinary culture. Their collaborative research resulted in a new plate with zero environmental impact for the sustainable enjoyment of the best haute cuisine has to offer.
The works created by the latest generation of product design students of Moholy-Nagy University of Art and Design (MOME), presented at the S/ALON BUDAPEST home trend fair on 22 to 24 September at the Budapest Arena all share a focus on the passion for the traditions of handcrafting, sustainability, innovation, and emotional connection. Uniquely in Hungary, the fair showcases the latest home decor trends, furniture, lighting solutions, flooring and wall coverings, home textiles, and accessories in extraordinary interiors, and is centered around the relationship of design and nature.
Design Theory MA student Eszter Sára Szabó earned the grant with her exhibition concept developed for beyond galleries, while Art and Design Management MA student Natasa Tereh and Sebestyén Teodor Bárány received the accolade for an impressive showcase designed for the MOME Campus.