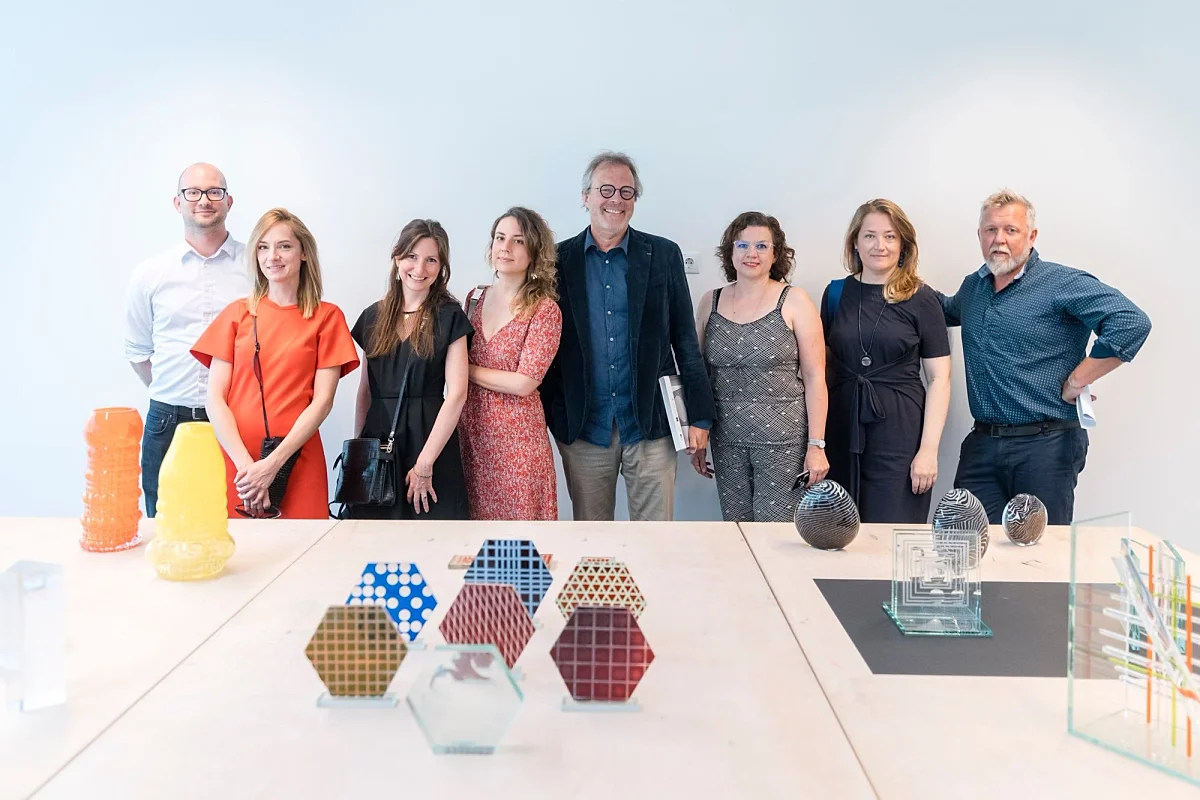 MOME entertained Pierre Vasarely
On 15 June, Hungarian-born Victor Vasarely's grandson Pierre Vasarely paid a visit to the Moholy-Nagy University of Art and Design. An exhibition for the event featured works created at the op-art courses of recent years with the participation of Object Design (Glass), as well as Photography és Architecture students and teachers.
As the grandson of Pierre Vasarely, regarded as the father of op-art, Victor is the chairman of the Vasarely Foundation and a honorary Hungarian consul. His visit to MOME is all the more special because the student works selected will also be exhibited at the museum of Fondation Vasarely in Aix-en-Provence, France. In addition, they will also be displayed at the French Institute, whose French cultural attache Sophie Sellier was also present at the visit.

2022 is the International Year of Glass, which will be celebrated by MOME with various events and contributions.

Object Design (Glass) students featured in the exhibition for the Vasarely visit:
Vanessza Bodó
Melinda Doktor
Lilly Julia Légrádi
Emese Mráz
Nikolett Révész
Ingrid Válint

Imre Drégely's photo op-art course was organised by Tímea Fábry. Participating students:

Vivien Réka Bak
Anna Bányász
Judit Bárány
Zsófia Búza
Péter Drapkó
Anna Forgách
Soma Gonda
Bernát Haupt
Kitti Komán
Ami Kudlák
Alíz Lőrincz
Levente Molnár
Izabella Nagy
Noémi Szécsi
Adrienn Szövérfi
Virág Tajti
Ágnes Tar
Lukács Tompa
András Tornóci
Máté Tóth-Heyn
Nikoletta Veres
Szabolcs Vida
András Pál
The students created models for the op-art photo exhibition planned for the Vasarely Collection in Pécs and presented them to Pierre Vasarely and the professional public present.
The courses were organised in collaboration with the Vasarely Collection of the Janus Pannonius Museum in Pécs with contributions by art historians Kata Kárpáti and Katalin Getto.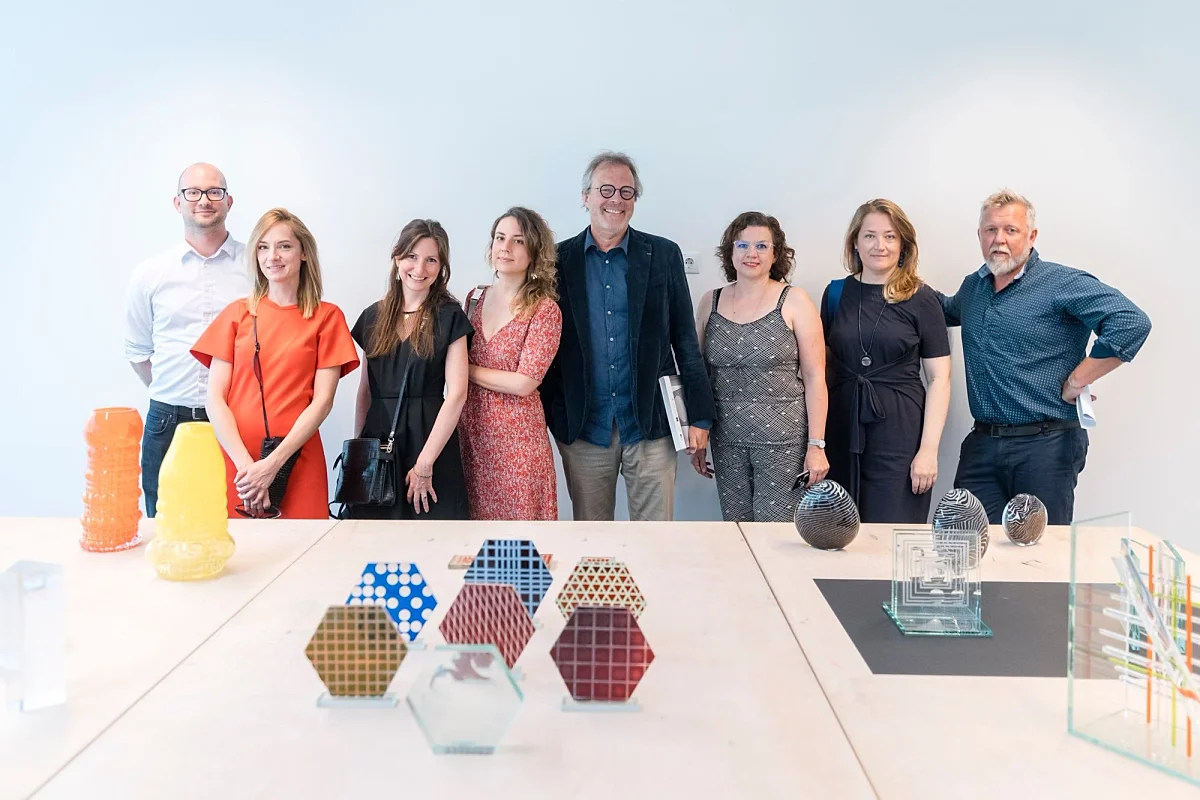 More news
MOME has launched English language courses at different levels led by native teachers not just to improve the level of language skills in general but also to teach the vocabulary of the academic terminology, creative fields and the jobs trained at the university.
What does it take for a young designer to be successful? Whether for running their own graphic design or animation studio, founding their own fashion label or working as an employee, future designers need market and entrepreneurial skills to succeed and realise their goals. For this purpose, MOME teachers have developed a course that is unique in the Central Eastern European region, providing students with a business approach specifically reflecting the needs of the creative industries. The Business to Design (B2D) educational programme was created with involvement of prominent professionals and entrepreneurs in the field, MOME alumni, as well as invited international speakers. Its originality lies in it forming part of the curriculum and being a mandatory subject for all BA students.
Battling the effects of global crises that creep into our everyday lives, we may easily find ourselves on a rollercoaster between mounting panic and the impassiveness brought on by a sense of futility. In the face of steadily accumulating challenges, we are justified in wondering how to proceed.