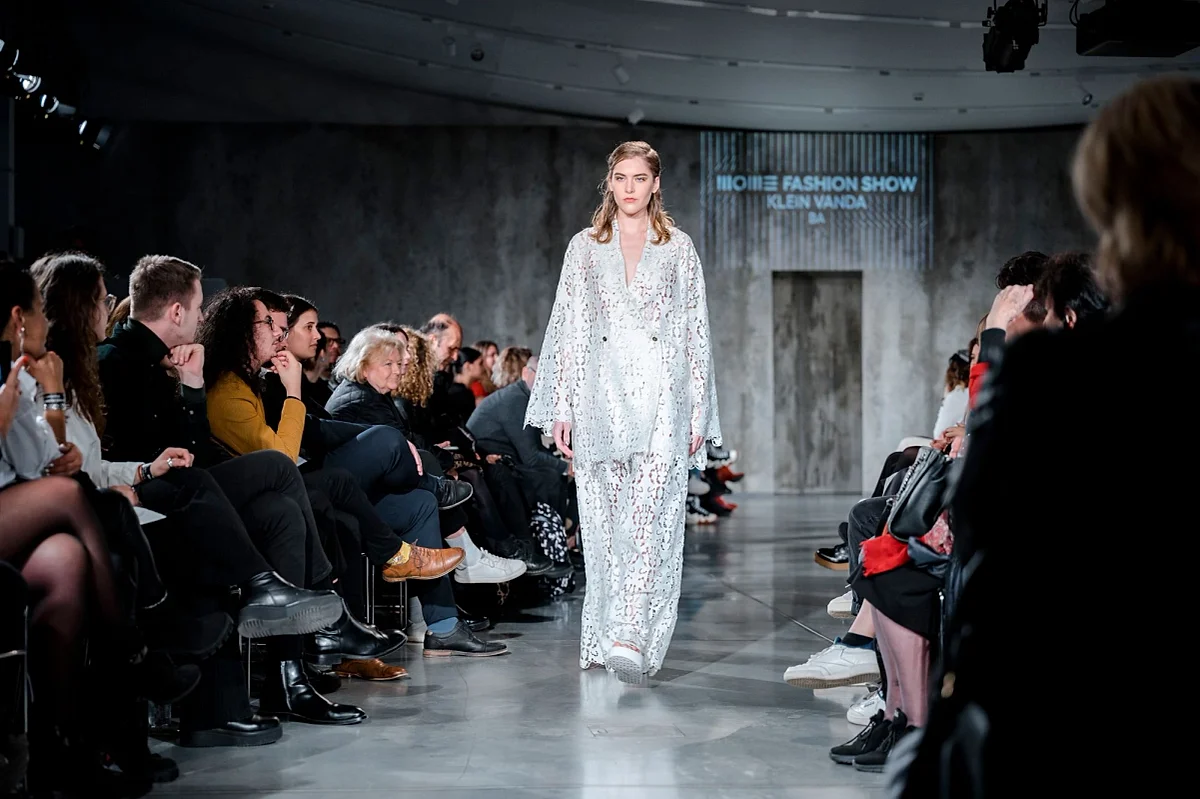 MOME Fashion Show was back after a three-year hiatus
What inspires the textile and fashion designers of the future? What form and colour schemes does the new designer generation use in their latest works? The fashion show, organised under the direction of head of MOME's Fashion and Textile Design MA and founder of KELE Clothing Ildikó Kele and our teacher Dóra Tomcsányi, once again gave a glimpse into the creative work at the Fashion and Textile Design MA of Moholy-Nagy University of Art and Design.
On 3 November 2022, the unique show featured diploma works by Textile Design BA as well as Fashion and Textile Design MA students from the past 3 years.
The MOME Fashion Show is designed to provide the university's fashion and textile design students with the opportunity to debut their creations and give the wider public an insight into the various subjects that the future designer generation is interested in. In line with the best practice of major international fashion schools, the grand fashion show and exhibition was put on to demonstrate the workings of the mind of young Hungarian fashion talents.
This year too, both the graduating BA and MA students presented their thematic collections following the traditions. The MOME Fashion Show drew a great deal of attention and a full house, and hundreds of visitors were able to see the latest creations. In addition to the general public, the professional partners of the university, representatives of the fashion industry, and members of the professional press also attended the event, giving students the opportunity to build personal ties with important textile and fashion industry players and the press.
MOME's Textile Design MA and its predecessor have been training outstanding professionals for nearly 110 years, many of whom receive international accolades and go on to become sought-after designers. Our alumni include acclaimed textile and fashion industry professionals such as Noémi Ferenczy, Barbara Léber, Bori Tóth, Anikó Manier Németh, Dóra Konsánszky, Réka Vágó, Emília Anda, András Tóth, Attila Godena-Juhász and Eszter Füzes, Dalma Dévényi, Tibor Kiss and so on. After graduation, students can join major global labels including Louis Vuitton, Gucci, Chloé, Balenciaga, Vetements, Acne Studios, Proenza Schooler, Marc Cain, Adidas, Nike, Burton or North Face, as well as Hungarian fashion brands such as Nanushka, Aeron, Nubu, Tomcsányi or The Four.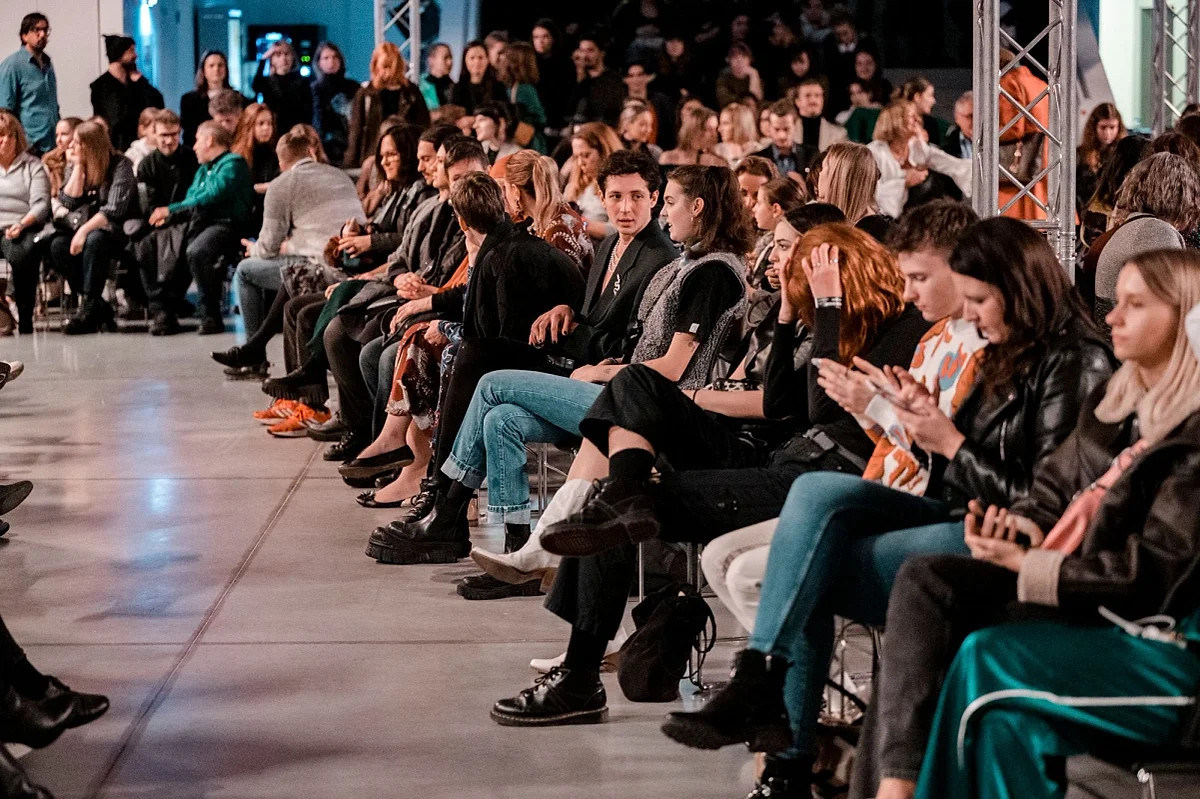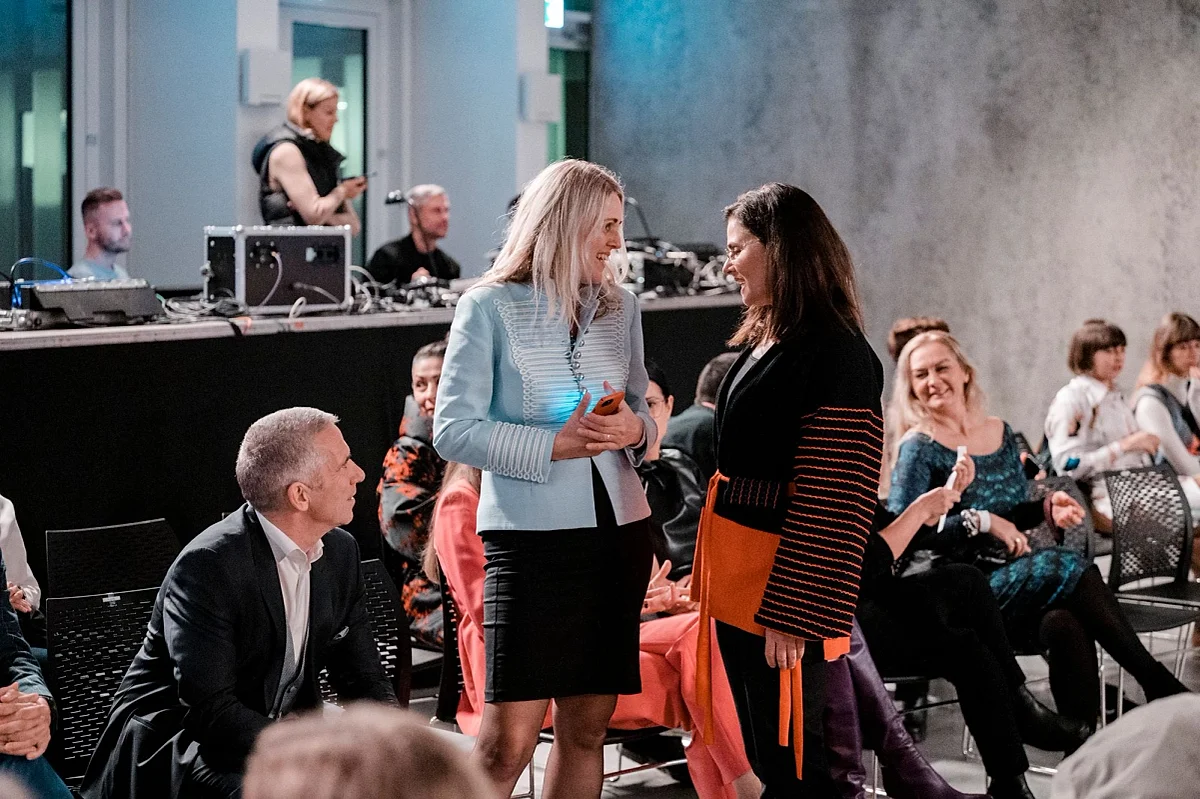 More news
Various social problems that need to be addressed have come to play an increasingly prominent role in everyday life, begging the question how to go about solving them.
A gigantic fresco of a family of long-eared owls complete with lights was created in Veszprém, thanks to the collaboration between the Veszprém-Balaton 2023 European Capital of Culture programme and the Moholy-Nagy University of Art and Design.
Battling the effects of global crises that creep into our everyday lives, we may easily find ourselves on a rollercoaster between mounting panic and the impassiveness brought on by a sense of futility. In the face of steadily accumulating challenges, we are justified in wondering how to proceed.